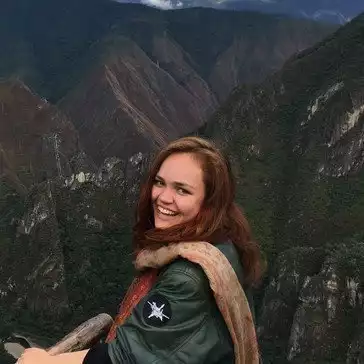 By Catherine Knowles, Journalist
Dubber Corporation, the unified recording and intelligence platform for service providers and their customers globally, has significantly expanded its partnership capability with Virgin Media O2 Business.
The expanded partnership gives customers an increased range of mobile recording services and access to connected systems via one platform, provided over Virgin Media O2's network.
Virgin Media O2 is one of the UK's largest telecommunications service providers with more than 47 million UK connections across broadband, mobile, TV and home phone, and passes 16 million premises with its own fixed network.
This expanded partnership, which transitions Dubber from a vendor to a strategic partner for unified recording and intelligence, will provide Virgin Media O2 Business customers with access to the full Dubber product suite.
According to the company, customers will benefit from additional services ranging from AI-enabled transcription to sentiment analysis, with support for platforms including: Cisco Webex (CSCO), Microsoft Teams (MSFT) and Zoom (ZM) enabling customers to host and track recordings across a range of systems through a single, secure platform.
Expanding on these benefits, the Dubber product suite provides intelligent features to support businesses in meeting client needs, according to the company.
This goes beyond traditional transcription services to provide sentiment analysis of secure and consensual recordings; features that can be used by businesses to support a range of purposes including customer service and dispute resolution to regulatory compliance, sales automation and intelligence, productivity, and employee training.
Dubber and Virgin Media O2 Business's partnership will enable customers to unlock the potential of every conversation across mobile and unified communications.
Last year, Gartner predicted that 'in 2025, 75% of conversations at work will be recorded and analysed' enabling businesses across all industries to discover added organisational value. Dubber is ahead of the curve with tasks such as compliance, workplace engagement and training all being answered through a service-native solution that switches on with a click.
Andrew Halliwell, Product Director, Virgin Media O2 says, "This expanded partnership creates new opportunities for our long-term relationship with Dubber and extends a wider range of services to our customers. The Dubber product suite coupled with Virgin Media O2's mobile and broadband network will provide our SMB and public sector customers with greater mobile recording insights in one place, enabling them to make more informed decisions to address their productivity, compliance and intelligence needs."
Steve McGovern, CEO, Dubber, says, "Today's announcement is a testament to the strength of the partnership between Dubber and Virgin Media O2 and our shared vision for a fully automated and self-service cloud solution.
"Addressing unified recording and intelligence on both mobile and UC networks unlocks a significant addressable market for both Dubber and VMO2 - enabling more conversations than ever before to be tapped for insights. We look forward to continuing to work closely with VMO2 to deliver greater value to their users as we develop the next generation of unified recording services together."