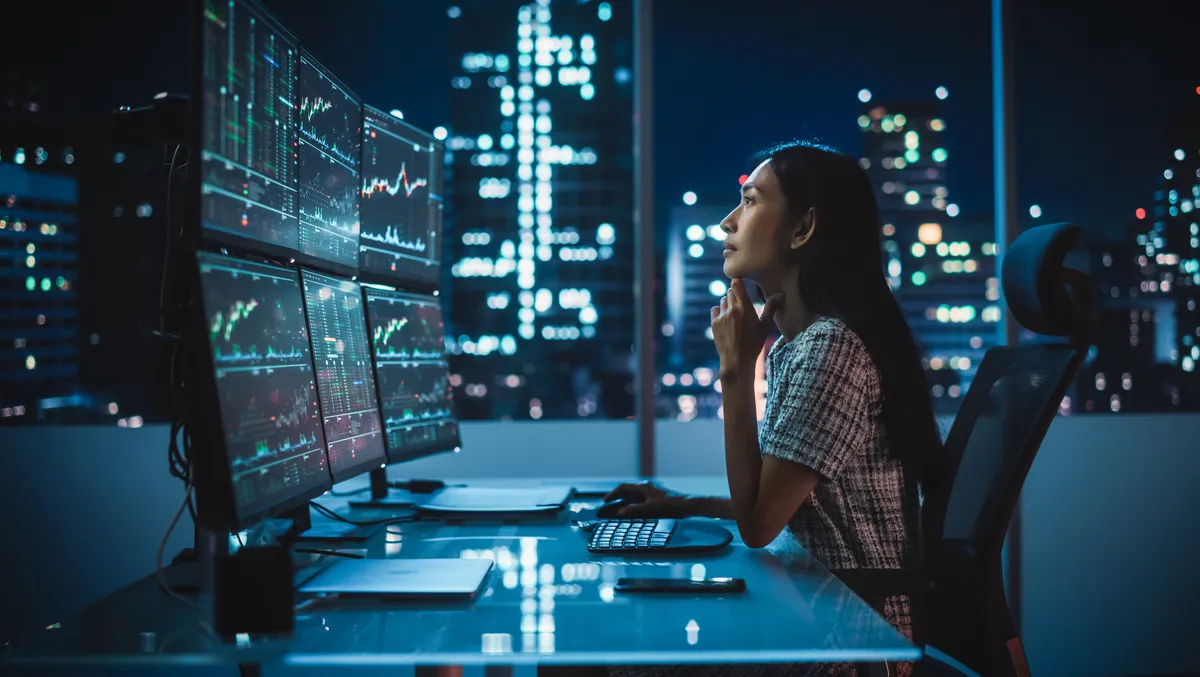 Women remain underrepresented in tech leadership - report
New research from Frank Recruitment Group finds women are still lacking in tech leadership positions, with just 27% of CIO positions filled by women in 2022.
Among the other key findings of the report, titled 'An investigation into the gender diversity of FTSE 100 CIOs', is that between 2018 and 2022, only 42 women (roughly 21%) held CIO positions, compared to 138 men.
Further, there were only 10% more female CIOs in 2022 than in 2018.
In addition, the report finds that just four women have a tenure of five or more years compared to 37 men, with the overall average tenure for a female CIO being two years, compared to three years for men.
Frank Recruitment Group looked at hundreds of companies to collect data, finding that only 15 had women as CIOs in 2022, including AstraZeneca, HSBC, and Intertek.
However, the company says that it is important to note some organisations had data that wasn't as easy to analyse, which in itself contributes to the issue.
For example, Frank Recruitment Group says one of the largest banks has four female CIOs in charge of its IT operations in different regions.
Moreover, other companies have been featured in the FTSE 100 list for multiple consecutive years, but their CIOs have always been men.
The company's findings also shed light on the effect of the gender pay gap.
Citing research from The Accountant Online, Frank Recruitment Group says the average pay for male directors in FTSE 100 companies grew by 7% in 2022. But for women, this figure sits at just a 4% increase.
Frank Recruitment Group says these practices reinforce gender inequality and slow societal progress.
It adds this is evident in some businesses failing to take a proactive approach to diversity and inclusion in their workplace, especially at a time when the skills gap is growing, and the Great Resignation is creating talent shortages across a range of industries.
Businesses are currently recovering from the effects of the COVID-19 pandemic, and the company says putting diversity on the back burner will make it almost impossible to take on the new challenges that are emerging as the world enters its new normal.
These figures indicate that most organisations not only exclude women from executive positions but also pay them less than their male counterparts.
The company acknowledges that its findings align with previous research on female leadership and how women are underrepresented in these roles.
As part of its research findings, Frank Recruitment Group also highlights the benefits of women in leadership roles and some potential solutions that will help to further equality and diversity efforts in the workplace.
Citing Harvard Business Review (HBR), the company says that women attain higher scores for most leadership skills than their male counterparts.
Moreover, they have greater resilience and are more inspiring, honest, proactive, and results-driven than men.
Women also practice self-improvement and enjoy helping others in their pursuits.
When it comes to how to solve the problem, Frank Recruitment Group outlines three areas to focus on:
1. Providing mentorship opportunities for women
The company says mentorship can build confidence and boost leadership skills, helping women overcome gender-specific workplace barriers.
According to Forbes, mentored employees are more likely to be promoted and be more satisfied with their job.
2. Rethinking the hiring process
Looking at hiring practices and leadership policies to work out how to make a workplace more diverse can be valuable.
Frank Recruitment Group recommends starting by trying to identify business units where women are underrepresented and then developing a strategy to address those areas.
Reviewing current employment data, including that of existing job applicants, can also offer insights.
Using this information to draft a summary report highlighting the key findings will allow a gender-diversity action plan to be put in place that can include steps such as addressing unconscious bias in the interview process.
3. Support women with leadership potential
A simple but effective step can be to provide training programs and networking opportunities for women to help them thrive in their roles.
The company notes that the Emerging Leaders program, EWF International's Peer Advisory Forums, and other initiatives can equip women with the skills they need to reach the top.
In addition, internal training, workshops on leadership styles, diversity and inclusion, team performance, change management and other topics, leadership boot camps, and team-building activities can be effective.