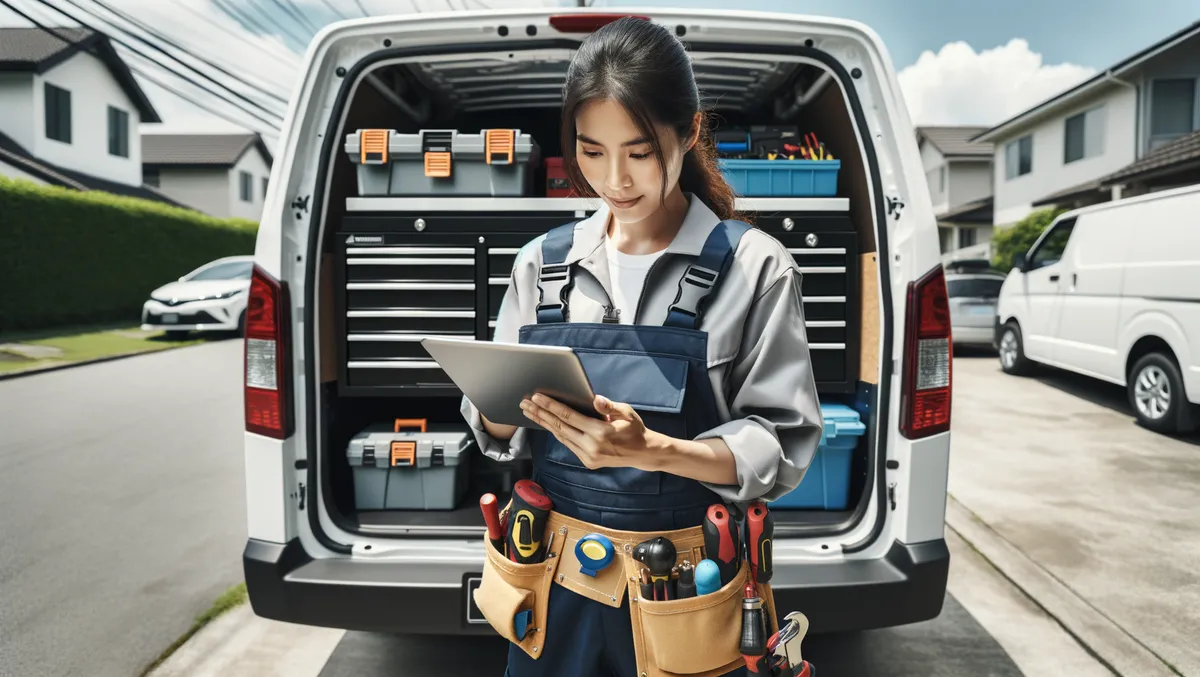 ToolTime launches UK job management software for tradespeople
Launching in the UK to help tradespeople digitise their working processes, ToolTime, a cloud-based job management software solution, promises an end to paperwork chaos and up to 30% in saved working time.
Developed specifically for home service trades, ToolTime centralises all company processes, eliminating paperwork, simplifying operations and providing a route towards digitalisation for 150,000 UK businesses.
Having found success since launching in Germany in 2018 and expansion into Austria, ToolTime has already been utilised by 10,000 tradespeople. The job management software allows digitalisation and centralisation of company processes for tradespeople on the move, increasing visibility of work, streamlining administration, and in turn, saving up to 30% of working time.
ToolTime also aims to bring an end to the current administrative state of the 150,000 companies in the UK's finishing trades sector. Having formed a standard for digital business management in Germany, ToolTime plans to mirror this standard in the UK.
"ToolTime research has found that these businesses still rely on pen and paper or basic computer software such as Word and Excel to run their businesses," said ToolTime CEO and co-founder Marius Stäcker. "Clearly there is an opportunity for increased digitisation to enhance efficiency and customer service, and save time."
Features of ToolTime's software are robust, offering appointment scheduling, a free SMS confirmation service and map-based appointment visibility, all working to ensure timely job execution and coherent customer communications.
Further features include job time tracking and documentation. Additionally, these can be linked to quote and invoice creation ensuring transparency, professionalism and swifter paperwork operations.
ToolTime job management software also boasts of being user-friendly with easy integration to existing systems, complete with a live team training. The software is versatile and can capture customer signatures via a mobile application with both iOS and Android compatibility.
It also adapts to the UK tax system, allowing financial information to be efficiently exported to simplify tax returns. It comes recommended by Vaillant, a leading manufacturer of boilers, heat pumps and heating systems.
The cost of the ToolTime software is £59 per month for a web license, and additional £29 per month for each mobile application license. Its launch in the UK aims to streamline operations and boost efficiency for small-and-medium-sized enterprises (SMEs) and sole traders in the home services sector, contributing towards the digitalisation of company processes and potentially contributing towards increased productivity for up to 150,000 UK businesses.