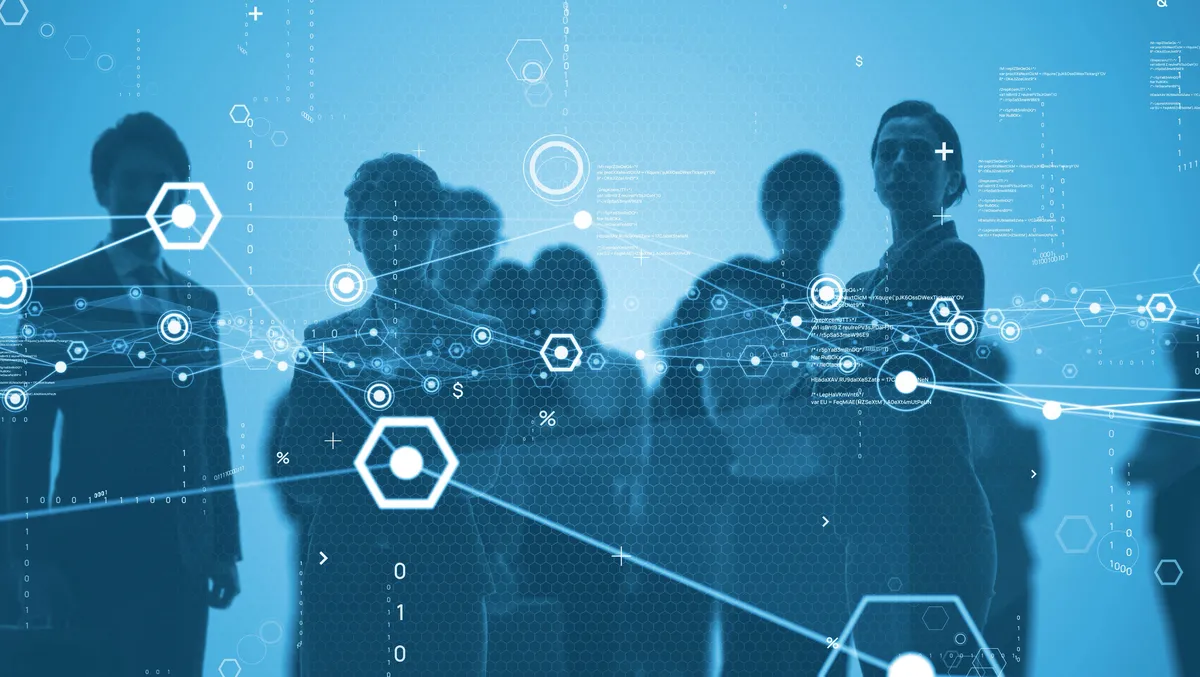 Tackling the Top 4 Hurdles in Operational Leadership Today
Thinking back to 2013, the typical work environment involved a team of people using their collective brain power to manually perform daily tasks - busy offices with occupied desks, each adorned with a stress ball likely picked up from a trade show.
Fast forward to your working life today. I would imagine it's quite far removed from the 2013 picture we just painted – perhaps you're in your home office, the busy office we discussed still exists, but it is now more likely to be hybrid or remote, powered by automated technology, overseen by production managers and technical support staff.
The working world has undergone tremendous changes over the past few years, from COVID-19 sparking the remote work revolution, to the shifting landscape as leaders navigate economic downturns. As these changes have taken place, new challenges have emerged.
‍1: Talent scarcity
Finding IT talent is becoming increasingly difficult, particularly for those most in demand, including software developers and analysts. The rise of remote and hybrid working patterns, alongside the extensive digital transformation journeys that many organisations have undergone in recent years, has led to an increased need for specialist skills.
In Monster's global Future of Work 2022 report, it was reported that 87% of employees struggle to find the IT talent they require. Because of this skills shortage, hiring costs and the standard of the benefits package now expected by new recruits has increased.
However, leaders must also take into consideration the global and economic factors impacting their recruitment efforts. Inflationary pressures, the cost-of-living crisis, current recessionary woes and the lasting impact from the pandemic. These issues all affect both the employee and the employer, particularly as industries begin to recognise the operational efficiencies they can make by introducing more IT and engineering elements into their business.
In a survey from Gartner Inc, it was suggested that IT executives see the talent shortage as the most significant barrier to adoption of up to 64% of emerging technologies, compared with just 4% in 2020. A lack of talent availability was cited far more often than other barriers, such as implementation cost (29%) or security risk (7%).
As talent shortages become a reality, the creation and growth of digital platforms essential to flourishing in a competitive marketplace, begins to slow - making difficulties in recruitment directly impact a company's bottom line and creates an exponential demand for operational and IT resources. The need to bridge the gap, find the right talent and stick to budgets is complicated, to say the least.
2: Challenges to successful digital transformation
Currently, the majority of organisations are on or in the midst of a digital transformation journey. Whether that is automating processes, improving customer experience or moving to a centralised system. However, financial limitations mean that even those who are aware of what their transformation endpoint should look like face budgetary constraints that impede the completion of their entire journey.
When you also throw a lack of training and employee engagement into the mix, significant obstacles to transformation can arise. This can only be overcome with substantial time invested into teams – any new technology and processes will always be accompanied by a steep learning curve, so having a strong knowledge transfer plan in place is necessary.
Another difficulty to take into account within transformation journeys is a rushed testing or proof of concept period. There is an emphasis here, again, on the importance of time investment within the teams. Sufficient time is always needed to allow deep exploration and examination of new technologies and processes.
3: Recession aftermath
In the UK, inflation has remained at a 40-year high, reaching 10.5% in December 2022, with the Bank of England responding by increasing interest rates to 3.5% - the highest level in 14 years. According to the IMF, it is predicted that in 2023, the UK economy will shrink by 0.6%. But in business terms, this comes down to one focus point – being able to do more with less.
In times when business budgets are impacted, the first areas that tend to be squeezed are often new staff hires or removing tech support for digital transformation initiatives. Looking at ways to streamline and automate processes internally to improve efficiency and free up team capacity should be considered by all leaders across 2023 if they are going to maintain their commitment to driving positive transformation.
4: Transparency & autonomy
Considering the factors above, it's more important than ever for leaders to have a comprehensive understanding of what is changing across the organisation. This should not entail micro-managing teams, but rather enable leaders to identify bottlenecks within processes, review resourcing requirements and ultimately assess the impact on their customers.
Regrettably, many organisations are operating with old legacy systems that don't facilitate this view, and so leaders end up losing sight of these important areas. It may become clouded to leaders as to who is dealing with what, communication lines become blurred across channels, and work streams become increasingly unmanageable.
Having a clear view of operations and the autonomy to change it using a centralised platform for all work streams will become more and more imperative. Using one system also makes it much easier to get actionable insights on metrics such as average ticket completion time or customer satisfaction score.
Undoubtedly, various factors will affect the operational and IT leaders of today's businesses, but focusing in on talent, transformation, economic impacts to the business and having a clear view of workload, are important areas for leaders and must be prioritised if they intend to make a significant impact.