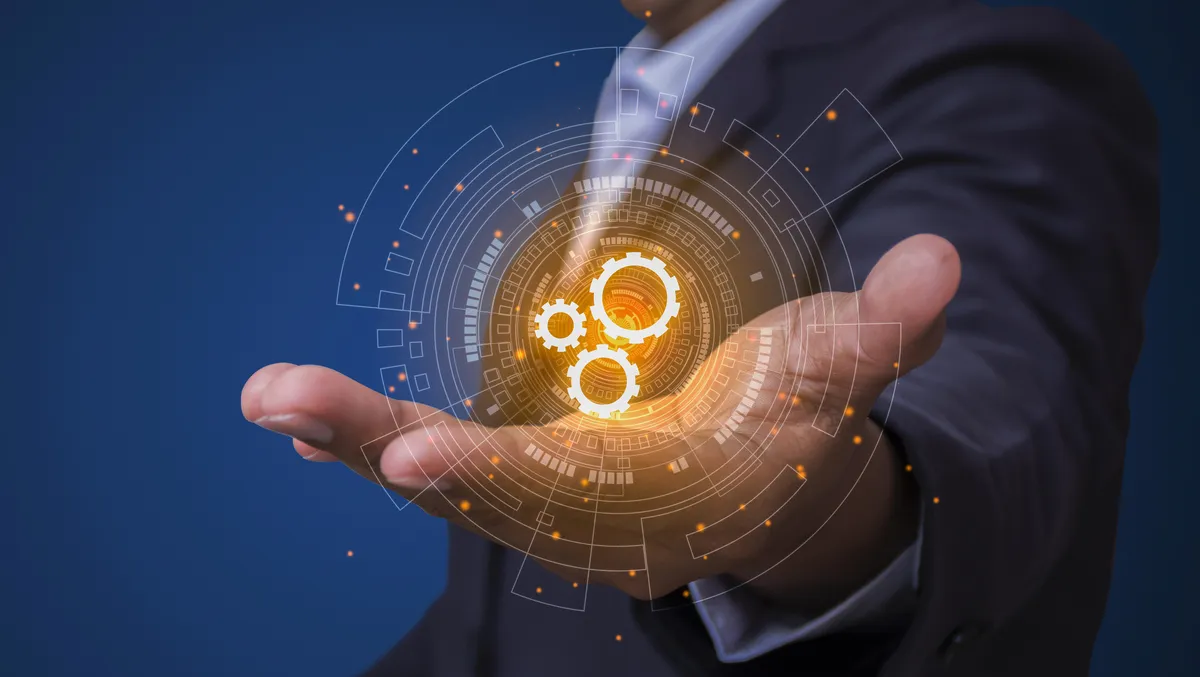 Save costs and gain efficiency with workflow automation for your CMMS
Let us imagine a simple yet important workflow that's likely to occur in any property operations – an alarm gets triggered in one of your buildings. In response, the facilities team will manually retrieve the service request and generate a work order. During this time, if multiple alarms are raised by the same issue, multiple work orders will be created. Based on these, facility managers will allocate work manually to technicians/vendors. By the time a technician is finally deployed, it might take several days to address it. Typically, it's only after the technician shows up that any fault diagnostics are performed. By the time the issue is resolved, tenants are already dissatisfied.
Now, imagine a parallel universe. The moment the alarm is triggered, an FDD engine identifies the root cause. It triggers a work order and sends information about the problems to the technician's mobile phone. Equipped with information, the technician reaches the location immediately, resolves the issue quickly and informs all stakeholders. An invoice is raised, a work order is closed, and tenants are happy.
The key difference between the first and the second scenario is what is game-changing in facilities management: Workflow automation.
With workflow automation capabilities, for the scenario we outlined above, a leading CRE owner/operator in the UK achieved an 80% reduction in asset breakdowns and a 40% reduction in downtime, increasing asset health by double. But first, some context.
What is workflow automation?
Workflow automation is automating various steps along the workflow of any process. In the facilities management landscape, this includes creating work orders, sending alerts, notifying technicians, passing on information, generating reports etc. Workflow automation eliminates the need for humans to perform repetitive, non-revenue-generating tasks that can easily be automated.
Why is workflow automation important?
Typically, today, facility managers work with a system of records. This means that 'information' is stored and passed on between people through a multitude of tools. For instance, teams use emails to communicate, spreadsheets to update status, phone calls/chat to clarify etc.
In addition to this, they also make investments in additional software or build their own. Analytics and dashboard software are great examples of this. So, every workflow goes through a range of tools - both digital and otherwise - becoming inefficient, unintelligent and tedious at each consecutive step. To say nothing of the fact that they eat into the operating margins.
To overcome this and move from a 'system of record' to a 'system of action', enterprises need workflow automation.
What can workflow automation do for enterprises?
Save time: The most basic value workflow automation can deliver is saving time for all stakeholders. As you saw in the example above, teams no longer need to spend time creating work orders, informing technicians, raising invoices, tracking processes etc. All of that is taken care of, well, automatically.
Improve team productivity: When the mundane is handled, the team has time and mental energy to focus on adding value to customers. For a leading facilities management company in the Middle East, we automated approval workflows. In essence, the process from the technician raising a quote to completing the task was automated with one-click approval. With this, the client experienced a 97% rise in SLA adherence with a 13% improvement in workforce productivity.
Strengthen compliance posture: Facilities and audit teams spend significant time bringing together work reports for compliance reasons. Much of this is manual, even if not handled with pen and paper. A robust workflow automation system can generate work reports in real time. It can also conduct all compliance checks to make sure the audit is smooth at the end of the year.
Gain greater visibility: The biggest problem with manual workflows is that the information is siloed and inaccessible. In several buildings, knowing whether a technician has performed FDD or not happens on the phone, often not in real-time. A connected CMMS with strong workflow automation and mobility features can make this seamless. The app can track technician locations automatically, and the status can be updated with a click of a button on their mobile phone!
Experience better asset maintenance: Automated fault detection and preventative maintenance are nearly impossible with manual workflows. But automation changes the game altogether. Facility managers can set thresholds for asset performance and gain visibility into potential breakdowns even before they happen. With proactive maintenance, they can almost entirely eliminate asset downtime.
Journey to customer delight: At the end of the day, workflow automation's biggest impact is on customer experience. Imagine the impact on customer experience when a technician hitting a button the moment s/he reaches the location and letting all stakeholders—facility managers and tenants—know that work is underway. Imagine tenants receiving regular notifications about the status of their complaint automatically without ever having to follow up. Imagine quicker, more effective resolution for complaints on a consistent basis. Also, imagine collecting feedback for every job automatically and improving processes regularly.
Connected CMMS is a reimagined approach to property operations and maintenance that meaningfully connects your systems, people, and processes. One that expands the boundaries of CMMS beyond work orders and maintenance to automate processes, enable stakeholder engagement, and drive connected efficiency—all in one place.