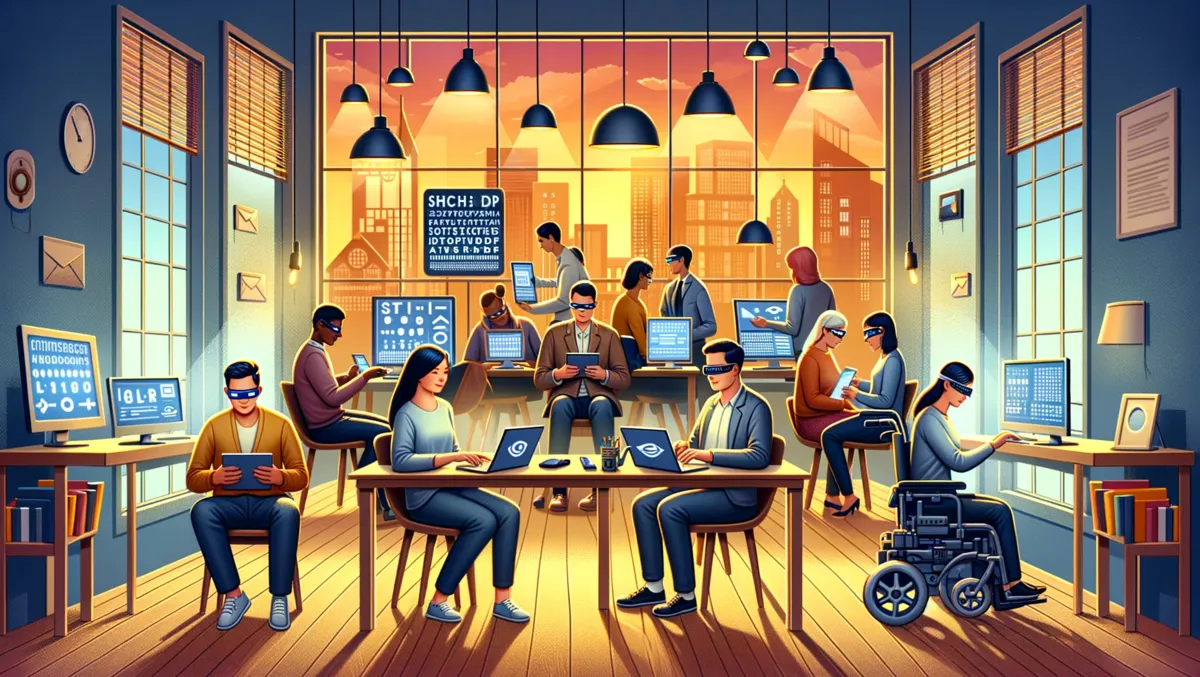 Push for visually impaired inclusion during Blindness Awareness Month
Making the internet accessible to all is a societal issue that is drawing attention this National Blindness Awareness Month. Over 2 million individuals in the United Kingdom live with sight loss and face daily obstacles, making the drive for digital inclusion crucial. Moreover, a significant 49% of visually impaired internet users often feel excluded due to inaccessible website forms.
The internet's integration into everyday life, spanning from social connectivity, working responsibilities, government access, online shopping, entertainment and more, necessitates the need for user-friendly online platforms to avoid disabling a large population segment. According to Ideal Postcodes, the use of assistive technology, typically a screen reader, is frequently required by visually impaired users for navigating web content and applications.
Companies that prioritise web accessibility do not just profit the user but also extend their ethical reach. It strengthens both social purpose and company growth, representing a win-win situation. One ongoing area of improvement falls in e-commerce, precisely, making these websites a resource everyone can use.
To illustrate, the checkout page, a pivotal step in an online shopping journey, can become a hurdle for shoppers with visual impairment if they can't input their address information, leading to increased cart abandonment and customer dissatisfaction. Such issues only highlight why practising accessibility is important.
First and foremost, proffering an accessible eCommerce platform is a show of respect and smart business. It provides everyone equal opportunities to manoeuvre online content. Secondly, the UK has a legal requirement to provide equal access to products or services. The Equality Act 2010 legally safeguards people from workplace and societal discrimination, with companies liable to be sued for failing to provide accessibility.
Lastly, an enjoyable shopping experience for visually impaired users translates to additional sales and customer retention. One company successfully doing this is Ideal Postcodes, offering a unique screen reader address finder solution, making the forms accessible with voice-over technology. Such innovation enables visually impaired users to easily and independently fill out online forms.
With October being National Blindness Awareness Month, building digital inclusion should be a priority. This requires an ongoing collaboration among policymakers, technology companies and the visually impaired community to comprehend user needs and identify improvement areas. Ensuring technology is accessible makes a significant impact on over 2 million UK individuals whilst also serving as an example globally.
As put by Doaa Kurdi, Marketing Manager at Ideal Postcodes, "The screen reader address finder enables visually impaired users to complete online forms easily and independently. By simplifying this process, we are actively working to reduce the digital divide and promote inclusion."