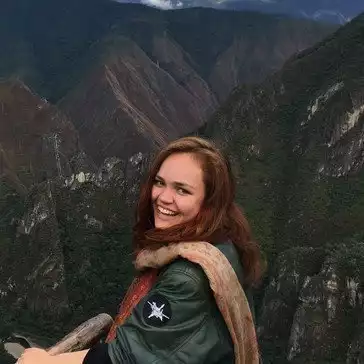 By Catherine Knowles, Journalist
Panaseer has announced it nearly doubled its revenue year-on-year in 2022 and has been recognised as a cybersecurity start-up to watch by Sifted as well as one of the Top 50 Fastest Growing Technology Companies in the UK in the 2022 Deloitte Technology Fast 50.
The team attributes this growth to its focused approach to supporting its growing customer base with managing risk and security posture, empowering CISOs and delivering actionable insights to remove the failure of security controls.
Panaseer was also shortlisted in three awards for its solution. This includes the FStech Awards, recognising Panaseer's role in supporting security teams in the financial industry.
Its latest Security Leaders Peer Report identified almost 9 in 10 security leaders saw the failure of controls expected to be in place as the primary reason for data breaches. In this environment, the need for this solution is being seen by industry as crucial not just for managing risk and understanding where there are gaps in protection, but also communicating risk appetite and evidencing remediation to stakeholders, insurers and auditors.
Jonathan Gill, CEO at Panaseer, comments, "The hardest truth a breached organisation can face today is that the breach was preventable. This is what we're seeing time and time again across industries; the victim enterprise already had the tools in place to mitigate the attack, but these failed.
"Fundamentally, it's not a people problem, its a process problem and Panaseer gives security teams a real chance to succeed by fixing the root cause.
"This is why were hugely proud to be delivering a solution to this problem and going from strength to strength as a fast-growing organisation. And it's not simply a story of growing revenue. 2022 was a successful year for our company and our customers.
"Panaseer prioritised product development, provided high quality services and released best practice guidance to support the cybersecurity industry. We also strengthened our leadership team, welcoming a new Chief Financial Officer (CFO), Paul Ramsden."
Cyber insurance premiums are rising, which has become a major concern for enterprises and the insurance industry alike, the company states. In 2022, 74% of insurers across the UK and US agreed that their inability to accurately understand a customers security posture was impacting price increases.
Panaseer's new capability for cyber insurance enables customers to create reports about security posture and cyber-attack surface, with dashboards that can be shared with various stakeholders, including insurance providers.
Additional forthcoming requirements by US SEC Cyber Reporting Requirements and EUs Digital Operational Resilience Act (DORA) for Continuous Control Monitoring have assured continued demand for Panaseer's solutions. In response, the company boosted the performance of its security posture management platform, improving both availability and service quality by moving to a cloud-native architecture.
Following the launch of its continuous business risk perspectives feature a world-first in security Panaseer is continuing to empower security professionals to manage risk posture through increasing the self-service capability of the platform.
For instance, Panaseer's product team are continually engaged in R&D initiatives driving innovation in data-driven security insights. Major advancements delivering differentiated value to customers in the future will enable security leaders and teams to:
View data from all security tools for every asset
Manage the business logic that describes how technical assets map to the business
Control risks and improve remediation with enhanced metric performance notifications
Drive accountability for security and risk by business owners
In addition, Panaseer delivered insights and best practice guidance across 2022, aiming to support the industry in understanding what good looks like within the implementation of industry security standards. The team provided guidance for the finance industry on the impact end-of-life software has on control status at FS-ISAC in October, and also published a report on the 18 benchmarks for organisations to prioritise for their cybersecurity objectives and standards.
This report was a direct response to calls from businesses for greater guidance on whether they're getting security right and how they compare to peers. It is based on the teams experience of working with global enterprises, industry research, discussions with security analysts and partnerships with framework organisations such as CIS.