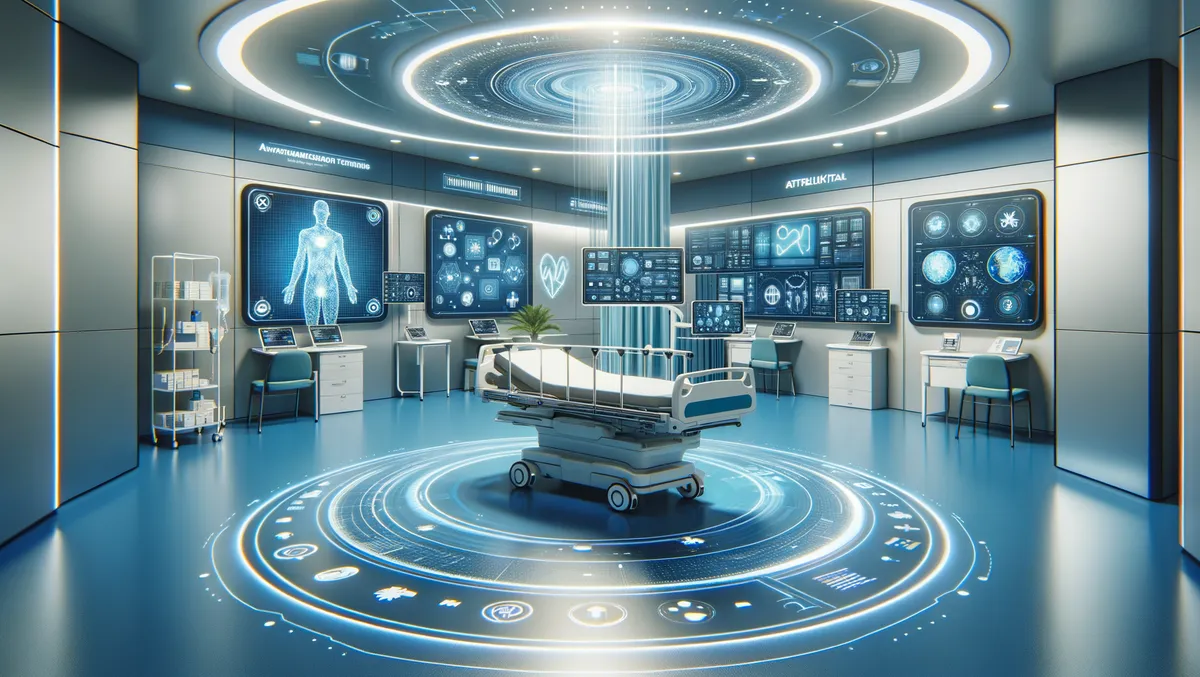 NHS staff urge for swift digital innovation to improve healthcare outcomes
Fri, 10th Nov 2023
By Sean Mitchell, Publisher
As per newly conducted research by BT, NHS staff are experiencing a mounting sense of urgency concerning the rate of digital innovation in the healthcare service. A majority of staff now perceive the need for investment in technologies such as digital records, remote diagnosis and care, and digital skills training, in a bid to reduce wait lists, lower costs, and enhance patient outcomes.
BT's research demonstrates that four in five NHS staff are advocating for immediate collaboration between the public and private sectors to ensure the delivery of the NHS's Digital Transformation Strategy and Long Term Plan. Additionally, in partnership with Soprano Design, BT is currently pilot testing an AI-powered Patient Concierge tool. The aim of this tool is to streamline patient communication, simplify referrals, and mitigate the workload of NHS staff.
An increasing demand for faster deployment of digital technology in healthcare arises, as concerns surrounding current objectives to decrease hospital waiting lists in England continue to rise. Rapidly escalating wait times for diagnosis and treatment have led to this call by NHS staff.
According to BT's research, almost three quarters (74%) of NHS staff view future investment in technology as a priority. Furthermore, 60% of NHS workers believe more funds should be committed to growing the size of the workforce. While digital diagnostic tools such as virtual image streaming and community-based healthcare services like virtual wards are already revolutionising health services accessibility, over half (59%) of NHS staff believe that pilot programs take too long to implement broadly and restrict patient care.
At present, hospital waiting lists are at an all-time high, with the number of people waiting for treatment in August reaching 7.7 million, which is nearly double the pre-pandemic figure of 4.43 million. Additionally, 1.5 million people are waiting for a diagnostic test.
However, the proposed benefits of digital technology investment are also significant. The majority of NHS workers believe that more investment would lead to drastic improvements for both patients and taxpayers. An overwhelming 81% of NHS staff believe that greater utilisation of digital diagnostic tools would shorten NHS wait times. A similar proportion (83%) predict an improvement in patient outcomes, and 76% think this would consequently decrease NHS costs.
This positive sentiment is mirrored by the potential of virtual ward technology. With 76% in agreement that additional investment in this area would reduce waiting times, while also improving patient outcomes (77%) and lowering costs (71%).
Professor Sultan Mahmud, BT's Director of Healthcare, commented on the research, expressing that the message is clear: embracing digital technology can significantly reduce wait times. Both frontline workers and those working behind the scenes have expressed that investing in digitally-enabled services could help improve productivity.
In collaboration with messaging specialists, Soprano, BT's Patient Concierge tool promises to streamline patient communication, reduce time spent by NHS staff arranging appointments for diagnosis and treatment, and reduce missed or double-booked appointments through the smart use of AI.
BT's research found that over half (53%) of NHS staff believe AI will have a notable impact on clinical service delivery. The areas where AI could make an immediate impact include automated appointment booking and improving diagnostic accuracy. Most NHS staff now agree that AI has the potential to reduce wait times (63%), improve patient outcomes (65%) and lower the cost of patient care (56%).
Despite the perceived improvements in the standard of healthcare across the UK due to health tech, with 76% of NHS workers concurring, there is wide agreement that the NHS lags behind other sectors. Two thirds (67%) of those working for the NHS forecast that digital training must be a key focus of investment in the future of the NHS. This includes boosting confidence in using emerging technology.
Dr Paul Bhogal, Consultant Interventional Neuroradiologist and member of BT's Clinical Advisory Board, added that technological innovation will clearly be a significant part of how the NHS will succeed. He cited that companies like BT are playing a crucial role in bringing innovative technology to life within NHS trusts. The overall ambition is to improve access to healthcare in the UK and improve patient outcomes through suitable technology.