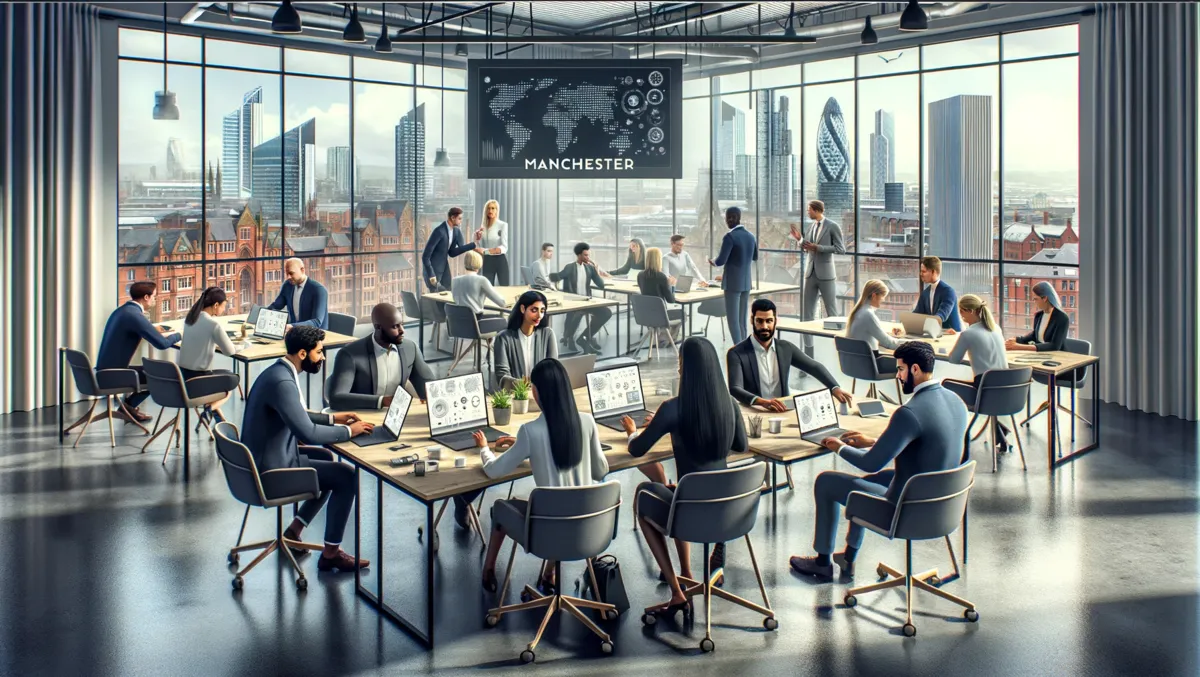 Manchester tech firm Sync appointed to national public sector framework
Sync, a Manchester-based tech firm specialising in technology solutions, has been appointed to a national framework aimed at implementing cost-effective technology across the public sector. The acknowledgement affirms the firm's ability to provide exceptional technology services to local and nationwide public organisations, offering a range of devices including laptops.
The firm has been named a supplier for the Crown Commercial Services Technology Products & Associated Services 2 (TePAS 2) framework, an accolade which complements Sync's ongoing achievements in the tech arena. The innovative TePAS 2 framework is a state-of-the-art procurement system, designed to offer public sector buyers a compliant and flexible solution to their technology product needs. The framework's goal is to improve tech accessibility and sustainability across various departments.
The TePAS 2 framework plans to revolutionise the procurement process within the public sector when acquiring technology products. The framework offers a direct reward mechanism, saving both time and resources for buyers. Owing to Sync's involvement, public sector organisations can now anticipate receiving their technology equipment and services more quickly than traditionally procured from non-framework suppliers.
Expressing her joy over the achievement, Amelia Stevens, Quality and Environmental Manager at Sync, stated, "We're incredibly pleased to have been named on the TePAS 2 framework, a testament to Sync's dedication to delivering exceptional technology products and services to assist the ever changing needs of the public sector."
Stevens further stressed the company's focus on sustainability and quality. "Our commitment to quality and sustainability is absolutely at the forefront of what we do, and we look forward to continuing our work to support public sector organisations with cost effective solutions to drive progress and protect the environment. This is achieved through offering end-to-end services for the entire lifecycle of technology products, from acquisition and upgrades to maintenance and recycling."
The Crown Commercial Service aids the public sector to achieve maximum commercial value when buying standard goods and services. It made commercial benefits equalling £3.8 billion during the 2022/23 fiscal year, aiding in the provision of world-class public services that offer taxpayers the best value.
Sync supports UK schools by aiding in implementing, deploying, and the ongoing use of technology. The firm's approach covers everything from helping schools introduce the latest devices to the classroom, guiding Continuous Professional Development (CPD) and curriculum strategies, and ensuring older devices never go to waste through work with Apple Financial Services and its recycling programme.
While technology and deployment practices have been updated over time, Sync's mission statement has remained consistent; to deliver customer-centric solutions through a consultative approach. Sync is accredited by Apple, Microsoft, and Google, along with a number of other vendors and providers.