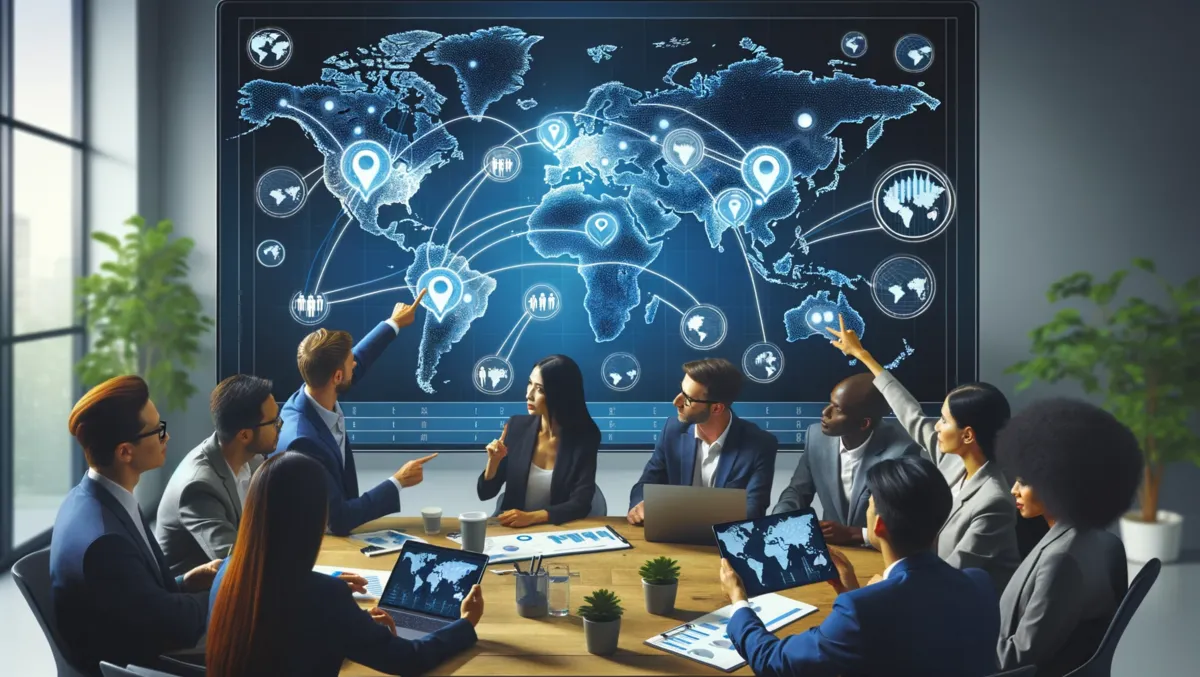 London-based AI firm RETAILIGENCE targets global expansion
RETAILIGENCE, an exceptional provider of AI-driven retail category management solutions, has declared plans for significant global expansion. Since its market launch in 2019, the London-based firm has enjoyed exceptional growth with revenues soaring to over 2500%.
The innovative solutions provided by the company have already made waves in the retail world. Known household brands such as Whole Foods have adopted RETAILIGENCE's technologies to enhance operational efficiency. The firm, which was established by retail and technology veteran Sid Sarangi, sees its solutions being utilised on an international scale, with a presence in Europe, the USA, Asia, and Africa. RETAILIGENCE continues to broaden its horizon with two patents pending and a third currently under progress.
The revolutionary AI-driven solutions offered by RETAILIGENCE are transforming traditional approaches to category management, giving businesses valuable insights into the efficiency of their processes. This innovation comes at a critical time for an industry valued over $27 trillion globally, not least because $1 trillion is lost due to sub-standard and inefficient category management methods employed by current market leaders.
At the core of the firm's offerings lies the RETAILIGENCE ML (Machine Learning) CUBE, a high-tech system designed to process terabytes of retailer data to assist businesses in answering any retail-related query. Blue-chip clients already benefiting from these solutions include MediaMarkt Saturn – a retail giant considered to be the second-largest electrical and electronics retailer globally. Additionally, HEB, a prestigious US grocery titan, and Whole Foods have implemented RETAILIGENCE's advanced applications.
Sid Sarangi, CEO of RETAILIGENCE, shared his ambitions for the company: "We are excited by our current talks with investors, and have finalised business plans to build a large global sales and account management capability, with our goal to grow by 10 times in the next 18 months." He further reiterated, "While this may sound too ambitious to most, we know that we have now significantly enhanced our AI based on data from existing clients. Our solutions are so potent and unique that we are able to sell it globally using our London based team."
Already boasting established offices in leading markets such as the UK, EU, US, India, and Africa, RETAILIGENCE has big plans to increase its emphasis on the US. As the largest retail market internationally with revenues of over $7 trillion last year, the US market offers significant potential for the company. A prospective partnership with a US retail player, hosting an impressive portfolio of 20,000 stores, could further boost RETAILIGENCE's global expansion.
The company anticipates a significant announcement following Christmas, as they are currently poised to introduce a US-based CEO to guide and manage the company's expected hyper growth over the next 18 months.
Founded in 2018 by experienced industry professionals, RETAILIGENCE leverages machine learning to innovate conventional, rule-based retail solutions. Featuring a powerful suite of AI solutions, the company is dedicated to helping retailers optimise management and store operations.