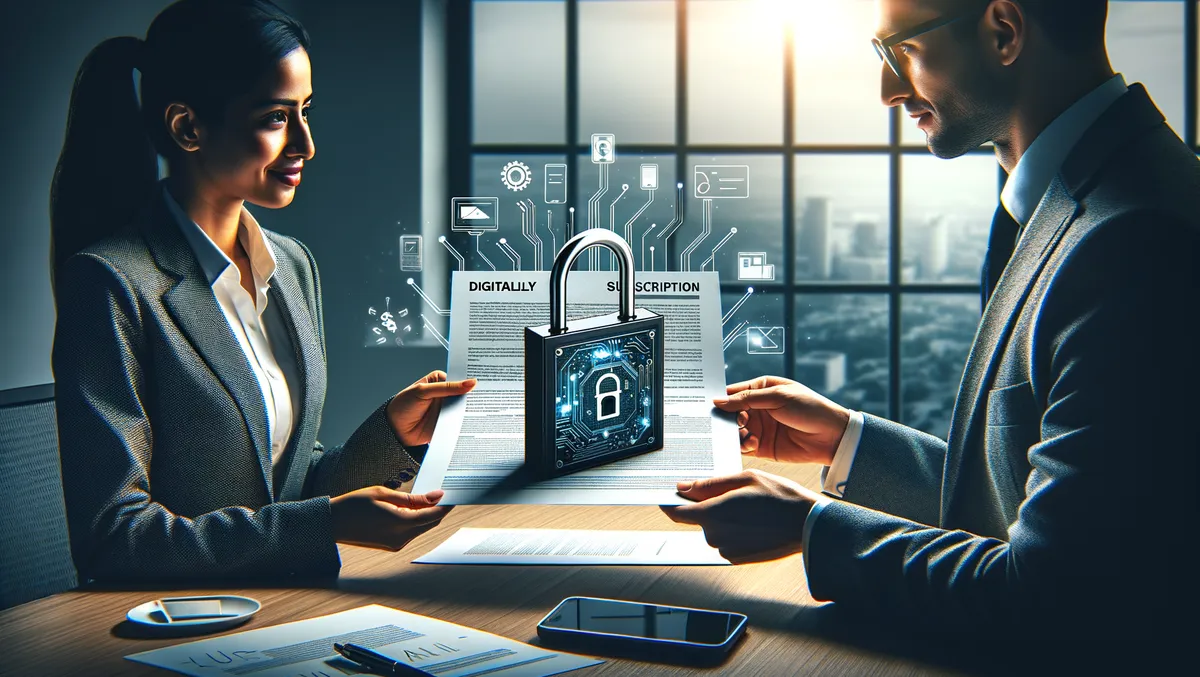 Infinigate Cloud to offer WatchGuard's cybersecurity suite on subscription in the UK
Infinigate Cloud has revealed that it will be the first distributor to offer the complete range of WatchGuard's advanced cybersecurity technology on a subscription service model in the UK. This partnership paves the way for resellers to utilise Infinigate Cloud's Marketplace & Integrations platform to purchase WatchGuard network security solutions, advanced endpoint, multi-factor authentication, while also dealing in Microsoft 365 and Azure. The move is set to minimise complexity and effectively reduce overheads by eliminating risks associated with currency exchange fluctuations.
UK-based Infinigate Cloud, a business arm specialised in secure cloud solutions under the Infinigate Group, plans on supplying the full WatchGuard cybersecurity technology suite on a subscription basis to fulfil the demand for a more flexible consumption model which eliminates the need for upfront capital costs. This will be the first time the full suite will be provided on a subscription model in the UK.
This cooperation expands on the successful alliance with Nuvias, now a key part of the Infinigate Group. As a result, not only will the subscription service be introduced to Infinigate Cloud, but it will also be incorporated into Infinigate UK.
WatchGuard is an international leader in unified cybersecurity. Its Unified Security Platform framework, which combines network and endpoint security, secure Wi-Fi, multi-factor authentication and network intelligence products and services, brings enterprise-grade cybersecurity technology within reach for all businesses.
Michael Frisby, Senior Vice President of Cloud Services at Infinigate Group, said: "Innovation is a fundamental value of Infinigate Cloud, and we're delighted to be the first UK distributor to bring fixed price subscription services for WatchGuard partners across the full product portfolio through the CORE platform. This will remove complexity and currency exchange fluctuation risks for our resellers which in turn reduces operational overhead and frees time to focus on the end customer."
Echoing this sentiment, Jonathan Whitley, Regional Vice President – Northern Europe at WatchGuard Technologies WatchGuard, stated: "I am very excited to be able offer our partners subscription billing across the whole suite of WatchGuard's cybersecurity product portfolio through the Infinigate Cloud platform. Cybersecurity is a critical layer to all MSPs' stacks and now they can consume and resell it in the most flexible way possible. Infinigate has a history of breaking down barriers for partners, and they are doing it again with this release. Partners can now buy products and provision licences at their own convenience, as well as support any of their customers that require monthly billing rather than upfront purchases."
The collaboration with WatchGuard is built on a deep technical integration with CORE, Infinigate Cloud's Marketplace & Integrations platform, providing a seamless purchasing experience for resellers involving WatchGuard network security, advanced endpoint, multi-factor authentication, and Wi-Fi products and services along with Microsoft 365 and Azure.
This innovative venture amalgamates the advantages of over 25 years of traditional channel distribution experience with the proven subscription services via Infinigate Cloud. Leveraging this powerful resource, the new subscription-based service will be made available to both existing partners via the Infinigate Cybersecurity team and new customers purchasing from Infinigate Cloud.
WatchGuard's offering forms the initial security hardware component for Infinigate Cloud, thereby adding to its extensive catalogue of secure cloud solutions.