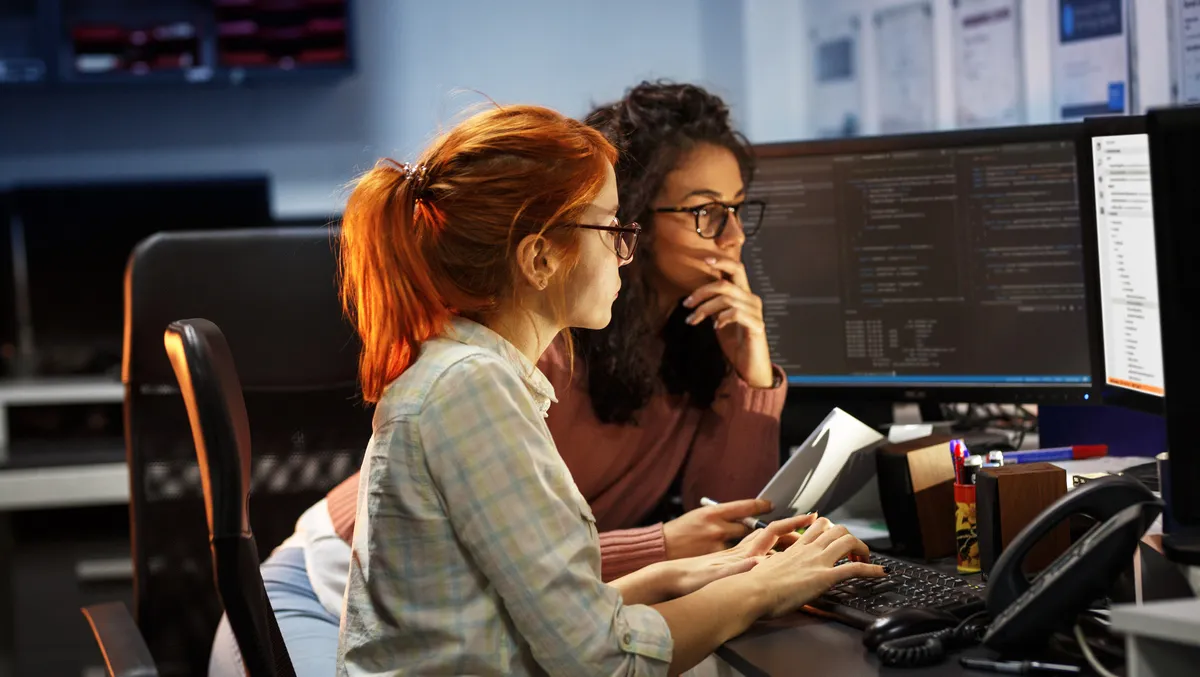 HSBC & East Village join forces for Birmingham Tech Week
Tue, 10th Oct 2023
By Sean Mitchell, Publisher
HSBC and East Village are teaming up during Birmingham Tech Week to offer two sessions designed to support female founders in navigating the funding landscape. These free to attend events, to be hosted at the HSBC UK headquarters, will aim to provide vital insights to any female entrepreneur seeking support in securing the necessary capital for their business ventures.
The event will unfold over Birmingham Tech Week - a week-long celebration of innovative technology in Birmingham, one of the UK's most rapidly expanding and valuable tech hubs. Quotes addressed within are from Fran Howell, MD & Head of Corporate Banking for the Midlands at HSBC UK, and Tara Attfield-Tomes, the founding MD of East Village.
These sessions are set to be part of Birmingham Tech Week's eagerly awaited line-up, hosting workshops to enable more female business founders to acquire essential capital. With involvement from HSBC UK and the award-winning lifestyle tech PR agency, East Village, the sessions will facilitate women in understanding the funding environment.
The sessions are scheduled for Tuesday, 17 October, the second day of the five-day Birmingham Tech Week festival. They will kick off with an interactive panel event entitled "The Future Is Female: Navigating the Funding Landscape Effectively". The panel is set to feature venture capital firms, angel investors, and female entrepreneurs, among others, with the ultimate goal of helping more women secure financial backing for their businesses.
The panel will consist of a diversity of leading figures in the British startup scene, from Kameese Davis, who secured £50,000 for her Black haircare range Nylah's Naturals, to Ali Kazmi, founder and CEO of Ethical Equity, and even Melissa Snover, who broke the record for the highest UK Seed Round by a female founder in 2019.
Tara Attfield-Tomes, the founding MD of EAST VILLAGE., expressed her thoughts about the upcoming sessions. She stated, "It shouldn't be the case in 2023 that female founders are still being left behind and events like these are still so desperately needed; but unfortunately, the stats speak for themselves and the odds are stacked against women trying to make their businesses a success."
Tara added, "I couldn't be prouder that, as part of our commitment to serving underrepresented founders, EAST VILLAGE. is bringing this event to the Birmingham Tech Week roster and pioneering the way for change in the region. The line-up of experts are exceptional and I'm certain they're going to provide a huge amount of value and insight for those in attendance."
Following the panel will be a private pitch practice and networking event hosted by HSBC UK for six female business founders in the West Midlands tech sector.
Fran Howell, MD & Head of Corporate Banking for the Midlands at HSBC UK, added: "As the leading bank for companies in the innovation economy HSBC UK is delighted to host two events focussed on accessing capital for female-founded businesses. Female business founders could provide a boost to the economy worth tens of billions of pounds over the next 10 years. But without funding, there is a significant impact on the UK economy, stifling local, regional and national growth."