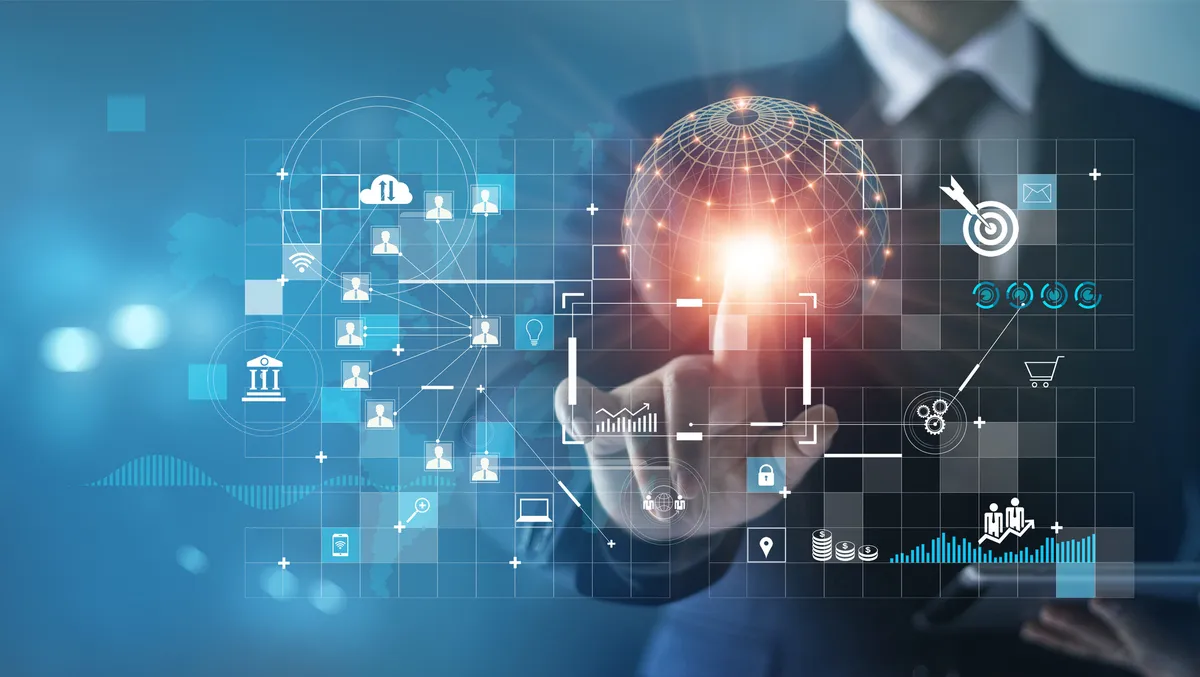 HPE launches next step in Ezmeral Software platform
Hewlett Packard Enterprise has introduced the next step in the HPE Ezmeral Software platform, designed to help organisations leverage data globally and deploy analytics at scale through a predictable, software-as-a-service (SaaS) solution for hybrid multi-cloud environments.
According to the company, HPE Ezmeral Software extends the edge-to-cloud data and analytics capabilities of HPE GreenLake and provides the data and analytics foundation for machine learning (ML) and artificial intelligence (AI) projects.
The platform now features an all-new user interface, expanded selection of the most popular data sources and open-source tools, interoperability across the platform and its tools, and a consistent cloud operating experience.
Despite growing demand to create new revenue streams and efficiencies from data, only 24% of enterprise data created in 2022 was leveraged for analytics or fed into AI/ML workloads. This is due to several challenges that organisations of all types and sizes face today, HPE states.
First, data is more siloed across multiple clouds and different dataformats and sources. Second, enterprises grapple with analytics tools and workloads that struggle to meet performance, cost and compliance requirements. Finally, public cloud-based solutions bring limited data controls, unpredictable costs and risk of vendor and data lock-in, while do-it-yourself, open-source tools are not built for enterprise IT and security requirements.
HPE Ezmeral Software is designed to provide a complete data and analytics platform with predictable and transparent economics, enabling organisations to confidently innovate with data everywhere.
The enhanced HPE Ezmeral Data Fabric Software provides the foundation with a single, federated view of data across hybrid and multi-cloud deployments, so organisations can more easily access, analyse, and govern data globally.
The new HPE Ezmeral Unified Analytics Software builds on this foundation to allow developers and data analytics professionals with self-service access to fully managed and curated open-source tools for the complete lifecycle of analytics and AI/ML workloads. Together, the data fabric and analytics solutions from HPE enable organisations to harness data across their enterprise for analytics and AI/ML projects that improve decision-making and unlock new revenue streams, the company states.
HPE Ezmeral Software is hybrid by design and is deployable across the edge, colocation, on-premises, and public cloud environments. The location-agnostic deployment approach minimises data ingress and egress costs by enabling customers to run analysis where the data and compute capabilities reside.
Mohan Rajagopalan, Vice President and General Manager, HPE Ezmeral Software, comments, "Despite the hype about AI and Generative AI applications transforming business, most companies still struggle to bring these technologies into their basic workflows.
"Our solutions address where organisations are today, empowering them to leverage the tools they already use, so they can focus resources on accelerating their AI, analytics, and digital modernisation journeys, instead of managing cumbersome data siloes or untested, disconnected open-source tools."
The HPE Ezmeral Software value proposition and technology offerings have resonated with customers and the portfolio achieved double-digit year-over-year revenue growth in fiscal Q1.
Customers are using the software for fraud and risk detection in financial services, medical research and patient healthcare, quality analysis in manufacturing, network monitoring in telecommunications and autonomous driving.
Building on the growing customer interest around managed open-source technologies, HPE established a new global centre of excellence (CoE) for HPE Ezmeral Software in Greece this April. HPE recently opened more than 30 new positions for software engineers and developers who have extensive skills and experience in open-source tools, including the MLOps platform, Kubeflow, to bolster this new CoE and has already successfully filled most roles.