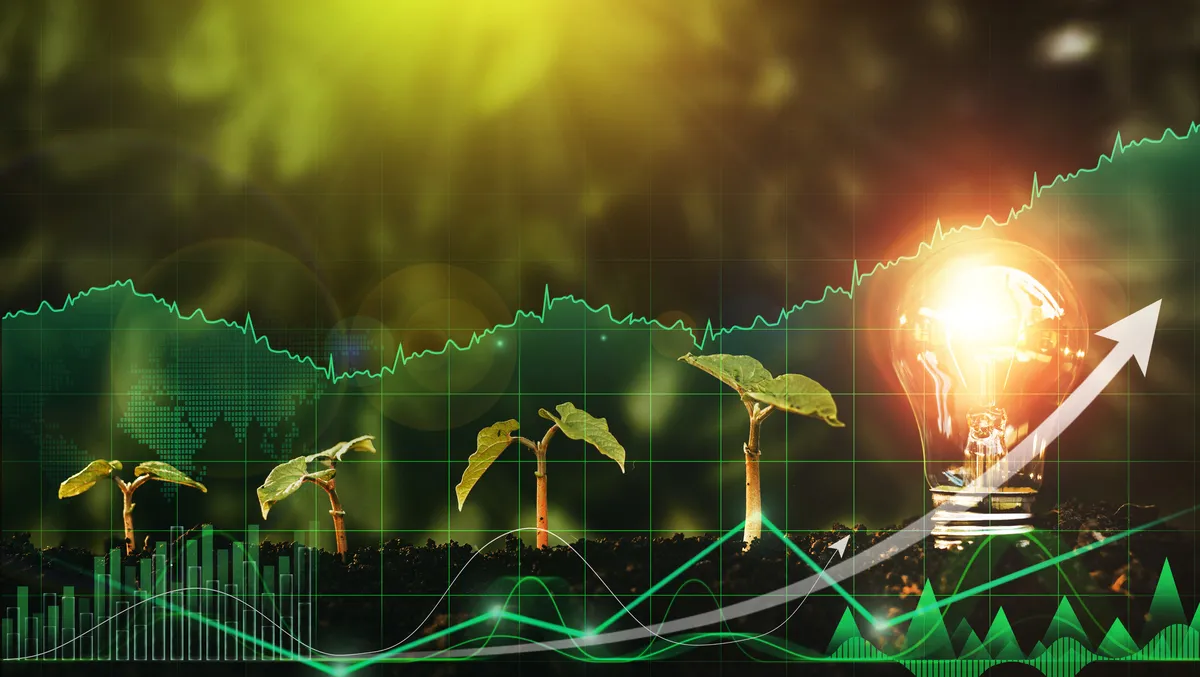 How to make networks greener for a sustainable future
As climate change becomes an increasingly urgent matter, many organisations are attempting to weave sustainability into their business strategies. However, this is often proving a difficult task, with existing infrastructure struggling to fit into updated approaches. One way in which organisations can take a sustainable stance is with their network infrastructure, which can feed into their greener business practices.
Networks are an integral part of every type of organisation, whether it be healthcare, financial services, or policing. It offers a solid foundation for digital transformation as well as aiding essential communications and citizen services.
But no solution looks the same. Working on pivoting your technology to be greener needs to involve components that echo a business's own requirements. These early considerations need appropriate time, involving the assessment of your existing network prior to beginning a new venture.
The eco choice
Cloud computing is claimed to be a cleaner alternative to those using local data centres. In fact, a study from Microsoft highlighted that their cloud is 93% more energy-efficient and 98% more carbon-efficient than an on-premise data centre. Furthermore, Google reported that despite a 550% increase in the number of cloud data centres between 2010 and 2018, the amount of energy consumed during these years grew only by around 6%.
With cloud repeatedly proving itself as a worthwhile alternative with real-life benefits, the focus now turns to how we can ease the optimisation of our networks for hybrid and multicloud models. As businesses wind down their own hardware and begin utilising infrastructure run by hyperscalers, not only do the cost benefits become apparent, but so do the benefits of fewer responsibilities regarding maintenance and upgrading costs. Cost savings can also be seen with flexible pricing models such as pay-as-you-go, which ensures that the business is only spending the computer power required, skipping waste and long contracts.
When energy is used, it offers more efficient usage as resources are shared. This sharing mentality spreads further, too, with the higher utilisation rate delivering the same level of work with fewer servers involved – lowering electricity usage. Even some data centres now run off renewable energy, while others are placed in regions that allow for natural cooling.
Perfect your planning
If introducing your network to the world of cloud is on the cards, a clear management process must be in place to oversee and monitor the landscape, especially once data has migrated. Cloud usage should be visible, including when it spans across multiple environments.
Take a step back – what is your network consisted of? Focus on potential duplications and shadow IT, as these can bring unnecessary double bills and hidden costs. From a security point of view, shadow IT can also pose a security risk with potential data breaches brought by unauthorised or unprotected applications.
While Software as a Service (SaaS) may be easy to provision, a lack of governance can introduce sprawls of applications across various teams. In order to clear up and bring visibility of network applications and traffic, management tools must be involved. This is where you can spot potential blocks in the road and work to remove them ahead of starting any cloud deployment.
Mindful on energy
Visibility extends to all corners of network cloud consumption, and when it comes to sustainability, energy is a big part of this. Network energy consumption is best controlled with a granular approach, which can bring a series of small cost benefits – most of which are easy to receive.
For example, look at any existing inefficiencies with switches, routers and hubs. Look at the data and evaluate the idle times, wake states and regular periods of inactivity – these are the key areas in which energy can be saved, and so can finances and the impact on the environment. These are also elements within your control and can encourage others to re-evaluate their energy consumption too.
However, one must keep in mind the potential effect on response times and performance, so it's important to strike the balance between saving energy and executing functions at the speed demanded by your business.
Celebrating flexible working
Flexible working is now the norm and expected by many, meaning that remote access is an essential component for businesses. Not only can this model increase motivation, productivity and widen the talent pool by removing geographical barriers, but can bring significant environmental benefits too. Remote workers have no commute, reducing air pollution and carbon emissions. It has also been found that, on average, those who work at home use less paper, plastics, and other disposables. Additionally, there is a shift in attitude regarding energy usage when someone is in their own home and will be less likely to leave lights on, for example.
If your business is choosing to enable remote network access, remember that it will often be your responsibility to provide the hardware that supports this for your users. Consider the impact of purchasing laptops and terminals, including maintenance and upgrades. Remote access also expands your security perimeter, so you should be aware of the risks that opening additional doors to your network can present. VPN-based solutions are generally secure enough for day-to-day operations and can be augmented with multi-factor authentication for additional protection.
The first steps
As with all new technology projects, the task can seem like an intimidating one, and any risks should be fully considered and assessed. Nevertheless, the responsibility to make processes more sustainable is the responsibility of all businesses, which is best achieved by starting small, building up and making incremental progress over time. Collaborating with a cloud-based network and security provider can enable sustainable targets to be met. Together, businesses and providers can examine your current network, its benefits, its sore points, where to improve and how sustainable solutions can fit into the wider process. By preparing thoroughly, your business has the foundations to bring the results you need.