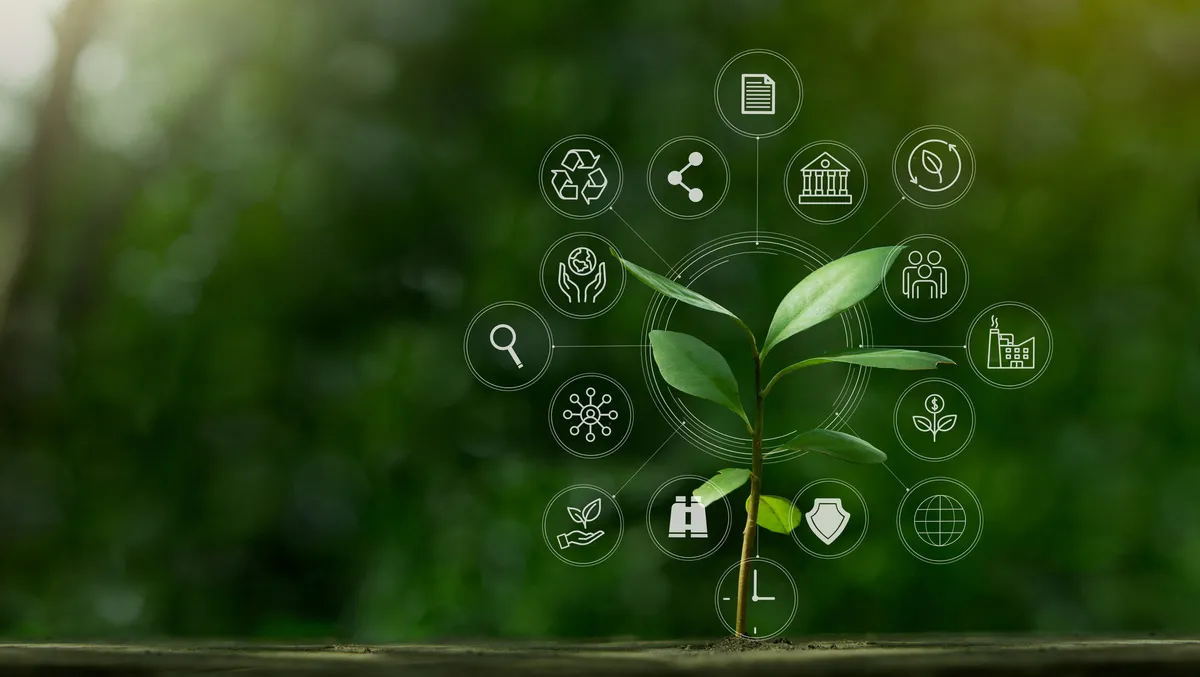 HID launches Seos access security cards made from bamboo
HID, a provider of trusted identity solutions, has introduced its Seos Bamboo credentials made from sustainably sourced bamboo instead of PVC. The credential is part of HID's Seos security solution and is the first in a range of physical access security Eco Cards.
The bamboo is certified by the Forestry Stewardship Council (FSC), an assurance that the material comes from responsibly managed forests that provide environmental, social and economic benefits.
Recent market reports, including HID's State of Security and Identity Report, indicate a majority of organizations rank climate and sustainability as corporate priorities. As a result, they are turning to renewable and eco-friendly materials as much as possible, in addition to reducing energy consumption and waste.
"Introducing highly secure access cards made from bamboo, a renewable resource that grows quickly and requires less water and pesticides than traditional card materials, demonstrates HID's continuous innovation without compromising security and customer experience," says the company.
"Our journey to offer alternative options to plastic cards and badges began ten years ago with the introduction of HID Mobile Access, a first in the industry," explains Martin Huddart, Senior VP and Managing Director of Physical Access Control at HID. "Seos Bamboo offers an additional option for sustainability within the physical access ecosystem, as it supports a more eco-friendly value chain in areas where physical access cards are still required."
Seos Bamboo cards also support organizations seeking green building certifications, including the internationally accepted Leadership in Energy and Environmental Design (LEED), the Building Research Establishment Environmental Assessment Method (BREEAM), and the Zero Waste to Landfill certification.
"The card supports environmental, social and governance goals, and is PVC free. It offers Seos technology for the best in data protection. It works with a wide range of access control systems and applications. It is durable with a three-year warranty. It is TUViT Seal 5 certified. Clients can choose the profile that best suits your application, secure, compatibility or custom formatting. It is part of the HID Corporate 1000 and HID Elite key programs. It is Secure Identity Object (SIO)-enabled, allowing for multi-layered security beyond the card technology and protecting identity data from unauthorized access," adds Huddart.
"HID powers the trusted identities of the world's people, places and things. We make it possible for people to transact safely, work productively and travel freely. Our trusted identity solutions give people convenient access to physical and digital places and connect things that can be identified, verified and tracked digitally."
"We work with governments, educational institutions, hospitals, financial institutions, industrial businesses and some of the most innovative companies on the planet. Headquartered in Austin, Texas, HID has over 4,500 employees worldwide and operates international offices that support more than 100 countries. HID is an ASSA ABLOY Group brand," he concludes.