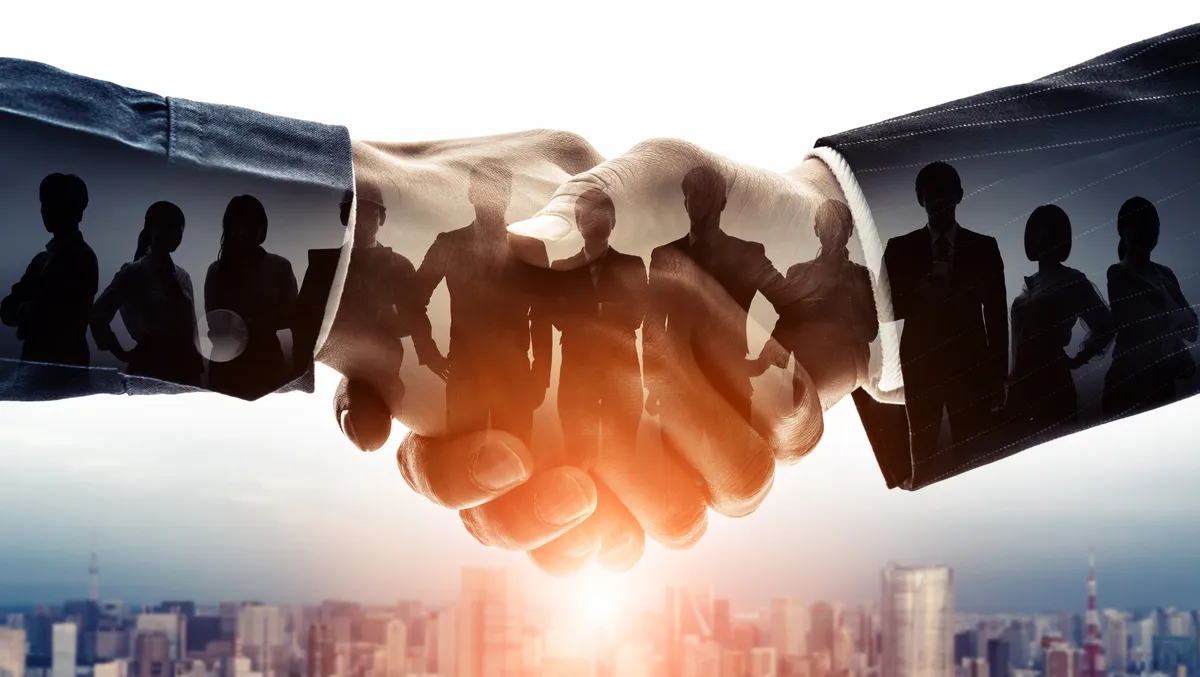 Exclusive: Why the OpenADR Alliance continues to expand
The OpenADR Alliance is a non-profit organisation created to foster the development, adoption and compliance of the Open Automated Demand Response (OpenADR) standards through collaboration, education, training, testing and certification.
To learn more about the OpenADR Alliance, TechDay spoke with Rolf Bienert, who is the Managing & Technical Director of the OpenADR Alliance.
What is the OpenADR Alliance, and who is in it?
The OpenADR Alliance was formed in 2010 by industry stakeholders and is based in the US. As a global organisation, the OpenADR Alliance operates across North America, China, Japan and Korea.
The alliance's influence is growing in Europe and the Middle East, with a 400% increase in members from the region, including the UK, Germany, Italy, Israel, Bulgaria, and the Netherlands.
A member-based organisation, it now has over 200 member companies interested in driving OpenADR adoption – for applications, including automated Demand Response (DR), dynamic pricing and electricity grid reliability, as well as a number of industry partnerships, including testing and certification partners.
Members include utilities, building, lighting and HVAC control manufacturers, software companies, research and consultancy firms, and, in recent years, we have seen growing interest from EV charging/infrastructure and automotive manufacturing companies.
What does the OpenADR Alliance do?
The alliance is best known for OpenADR 2.0, which standardises information exchange between utilities and energy management control systems.
It has a number of use cases, from demand response and renewable energy to energy storage and EV charging. Currently, there are over 250 certified products based on two OpenADR 2.0 specifications (2.0a and 2.0b), all of which have been through rigorous testing conducted by the alliance's ten approved testing facilities.
In the UK, OpenADR 2.0 is written into two BSI PSA standards for smart energy appliances, designed to support the transition to flexible and low CO2 energy systems.
The Alliance also launched EcoPort in 2022, a new testing and certification program for CTA-2045-compliant products. EcoPort is the consumer-facing brand for the ANSI/CTA-2045 technical standard created by a collaboration of utilities, manufacturers, and other stakeholders, and helps electric utilities support water heaters and other appliances as part of peak-load management or other customer programs. The alliance also showcased its 'Flexibility in a box' last year, which allows for rapid demand resource integration.
The OpenADR Alliance will be announcing the availability of a new OpenADR standard soon, offering greater simplicity to utilities, manufacturers, aggregators, building owners and others that use it.
Could you tell us about the customers of the OpenADR Alliance?
The OpenADR Alliance was created to standardise, automate, and simplify Demand Response and Distributed Energy Resources to enable utilities and aggregators to cost-effectively manage growing energy demand and decentralised energy production and for customers to control their energy future.
The alliance attracts members from utilities and control manufacturers, which make up the bulk of its membership, but this is evolving. Managed EV charging is the fastest growing area, together with automotive manufacturers – Ford Motor Company became the first auto manufacturer to join the OpenADR Alliance Board of Directors in 2022.
With growing EV usage, there are huge implications with greater demands on the electricity grid. Utility companies are looking to expand their networks and charging programs cost-effectively while avoiding delays in distribution upgrades. With open standards like OpenADR, they can integrate new technologies like pricing and capacity management and vehicle-to-grid communication.
One market trend the alliance is seeing is the opportunity to unlock the power of EV charging through vehicle-to-grid/vehicle-to-home charging, so people can charge their vehicle and then use excess energy from the EV for the home or and sell it back to the grid.
EV charging, however, places a high demand on the grid at peak times. Pilot schemes in the US are testing if they can utilise EVs as an energy storage unit that uses electricity but also supplies it when demand is high. The alliance could see EVs working together to form a virtual power station in the future. V2G, V2H and other initiatives offer huge opportunities, but they require investment and the right charging infrastructure – this is where standards like OpenADR will play an important role.
"The energy industry is undergoing huge changes and record levels of innovation with a greater focus on distributed energy resources, renewables and electrification," says Rolf Bienert, Managing & Technical Director, OpenADR Alliance.
"The need for open standards like OpenADR will become even more important. It's an exciting time for the Alliance, and we are excited about the role we will play as we continue to grow globally."
As for channel partners, the alliance has 200+ strong members based in its partner network, but it also works closely with other industry alliances, standards bodies, and testing facilities around the world, including EEBUS in Germany and the Department for Energy Security and Net Zero (DESNZ) in the UK.