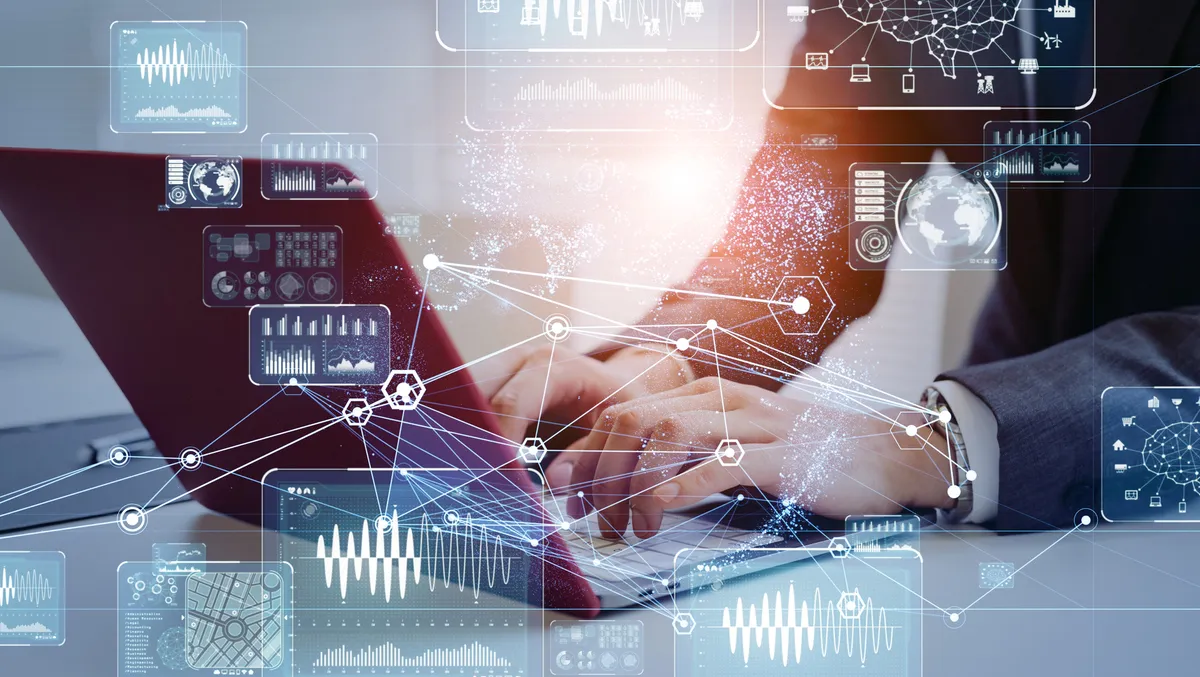 Elastic brings power of AI innovation to proprietary enterprise data
Elastic has announced the launch of the Elasticsearch Relevance Engine (ESRE), powered by built-in vector search and transformer models, which is designed to bring the power of AI innovation to proprietary enterprise data.
ESRE aims to enable companies to achieve results by helping to create secure deployments to take advantage of all their proprietary structured and unstructured data while optimising infrastructure and using talent resources more efficiently.
Ash Kulkarni, CEO of Elastic, comments, "Generative AI is a revolutionary moment in technology and the companies that get it right, fast, are tomorrow's leaders.
"The Elasticsearch Relevance Engine is available today, and we've already done the hard work of making it easier for companies to do generative AI right."
Julia Liuson, President of Microsoft's Developer Division, says, "The expertise of Elastic in enterprise search is evident in the way the company thinks about how to incorporate generative AI into it.
"We're working closely together to help companies leverage the power of Azure OpenAI and ChatGPT over all of an organization's proprietary data in Elasticsearch to help our joint customers deliver a richer and more seamless experience."
Elastic has made substantial investments in foundational AI capabilities to democratise AI and machine learning for developers. Unified APIs for vector search, BM25f search and hybrid search, plus a new transformer model small enough to fit on a laptop's memory mean businesses and teams are now able to optimize infrastructure and talent resources more efficiently.
Using a relevance engine, like ESRE, allows companies to take advantage of all of their structured and unstructured data to build custom generative AI (GAI) apps, without having to worry about the size and cost of running large language models, the company states.
The ability to 'bring your own' transformer model and integrate with third-party transformer models allows organisations to create secure deployments that leverage innovations of GAI on their specific business data.
With ESRE, thousands of companies and a community of users that have invested in Elastic solutions can advance AI initiatives right now without a lot of additional resources, according to the company.
James Governor, co-founder of RedMonk, comments, "Enterprises are excited about the potential for generative AI in their applications and workflows, but are all also swamped by the pace of innovation in the field.
"ESRE is designed to ease adoption of transformers, homemade and third-party LLM models, building on the original core strengths of Elastic in search."
The product of more than two years of research and development, ESRE is already being utilised by several prominent Elastic customers to augment their own AI-powered applications.
In addition, Relativity, a global legal technology company and an Elastic OEM partner, is experimenting with ESRE in conjunction with the Azure OpenAI Service to understand and demonstrate how it might improve the relevance of results within their eDiscovery product, RelativityOne.
Chris Brown, Chief Product Officer at Relativity, comments, "Ensuring our customers and partners have industry-leading search capabilities is vital to our mission to help them organize data, discover the truth and act on it.
"To that end, I'm thrilled about the benefits we can bring to customers through our investments to harness Elasticsearch within RelativityOne.
"We're experimenting with ESRE right now and are excited about its potential to deliver powerful, AI-augmented search results to our customers."
Elasticsearch Relevance Engine (ESRE) currently includes:
Advanced relevance ranking features, including BM25f, a critical component of hybrid search.
A vector database for storing and querying embeddings in high-dimensions.
A new proprietary transformer model that delivers out-of-the-box semantic search.
Bring your own transformer models.
Integration with third-party transformer models, such as OpenAI GPT 3/4 via APIs.