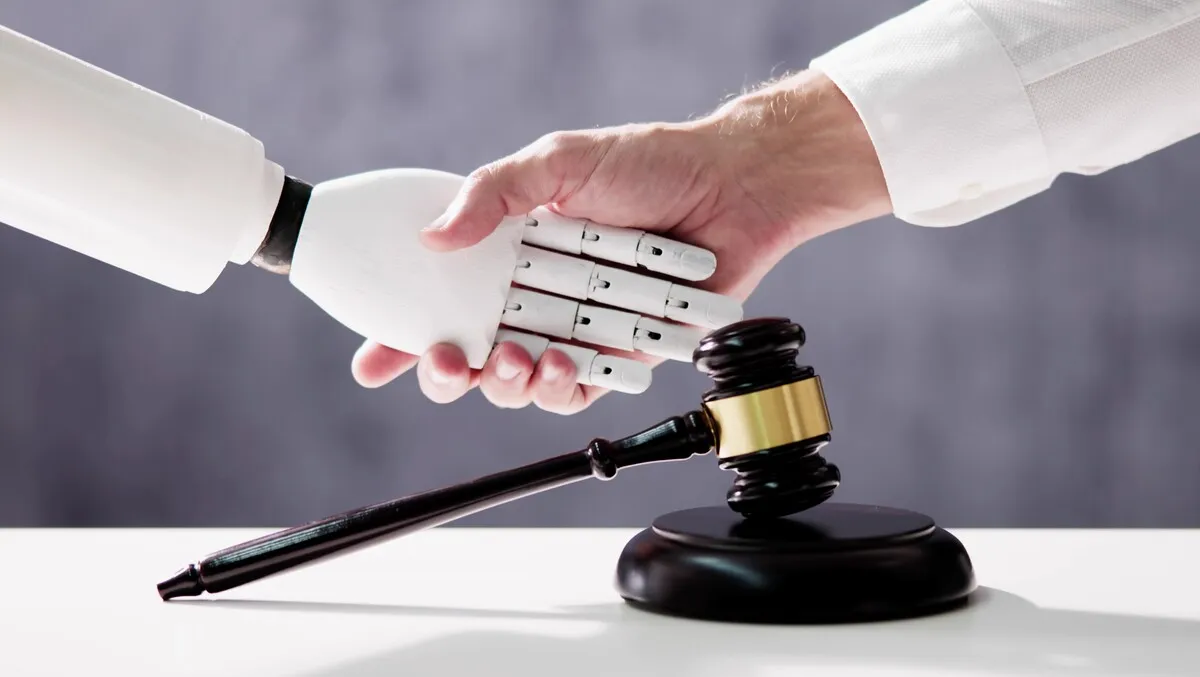 Automation and AI in the law sector: threat or opportunity?
Bruce Penson, managing director at business IT support provider Pro Drive IT, explores how law firms can leverage artificial intelligence and automation to remain competitive in an increasingly tech-advanced industry.
The case for automation appears straightforward: helping businesses get more work done with fewer people.

But across the law sector, many firms are hesitant to implement these technologies, worried that artificial intelligence (AI) may take over their roles and reduce employment opportunities — or that sensitive client data may not be safe in the hands of AI systems.

However, when used correctly, AI and automation can help accelerate the productivity of existing teams, enabling firms to make the most of their resources and boost their overall efficiency.
So, what is legal automation — and why should your law firm get on board?
What is legal automation?
Legal automation involves leveraging software and technology to streamline, manage and execute legal tasks or workflows to enhance efficiency, enabling lawyers to focus on higher-skill tasks like advising clients and preparing court arguments.
The uses for AI and automation within the law sector are constantly expanding — but here are some examples of how your legal business could use these evolving technologies to its advantage...
Contract automation
In-house counsel and other legal professionals who manage contracts spend hours manually drafting, organising, reviewing and tracking thousands of contracts and related documents — which is time-consuming, costly and risky. Contract automation can streamline and scale up contract workflows and processes whilst improving the data's accuracy.
Contract review
Legal teams are often bogged down by thousands of contracts containing unstructured data. Turning to automated contract reviews saves time finding privileged information in documents, making more
resources available for other time-sensitive tasks.
Automated billing management
Time spent on the billing process for legal firms is time not spent on billable tasks for clients. Automating the process frees up valuable time for attorneys and staff members to work on more profitable tasks.
Plus, automated legal billing options allow law firms to set up prescheduled payment reminders to notify clients with overdue accounts — so lawyers aren't wasting time chasing invoices.
Risk and compliance management
Automated solutions exist to monitor and control a company's risk exposure, ensuring compliance with data protection regulations at every step.
How can automation help law firms stay competitive?
Today's law firms must innovate to remain relevant in a saturated sector. So, how can AI and automation help them achieve that?
Reduced costs
Automating repetitive tasks, such as document review and data entry, can save time and reduce labour costs for a law firm.
For example, investing in legal automation software can be less expensive than outsourcing repetitive data input to a freelancer.
Increased efficiency
Once a process is automated, it's off a lawyer's plate for good. For example, instead of constantly drafting up the same NDA, lawyers can instantly generate one from a template.
This technology can also support faster research. Automated systems can search through large volumes of litigation documents quickly and accurately, helping lawyers find the information they need more efficiently.
Better retention
By automating repetitive, mundane tasks, law firms will have a better chance of keeping staff engaged — freeing up their time to fulfil more interesting responsibilities and allowing them to utilise their skills for more demanding requests.
And we can't overlook the competitive edge modern IT solutions can offer in the context of recruitment. The highest performing lawyers will want to work with firms using the latest, most advanced technology, so embracing automation can help attract new candidates as well as boost the retention of existing staff.
Improved communication
Good client communication can make or break your reputation in the law sector. According to The Law Society, almost a third of complaints made to the Legal Ombudsman (LeO) are about residential conveyancing issues, such as delays caused by poor communication and the unavailability of information.
In this case, automating chasers, updates and other correspondence, asking for and processing customer satisfaction surveys and utilising AI chatbots to respond to client FAQs can not only improve transaction speed — but also conveyancer workloads and performance.
What needs to be considered?
The benefits of AI and automation for the law sector shouldn't be underestimated. But like any evolving technology, it comes with its drawbacks.
Perhaps the most glaring concern is security — a primary issue for the legal sector given the large volumes of sensitive data it's responsible for. So, to avoid complacency and error whilst embracing AI, how can firms ensure their data is secure?
Data management
Although AI can present security issues, it can also be used to strengthen system protection — especially when it comes to data management.
Unified data management platforms bring scattered data under a single roof — automating data ingestion, transformation, processing and analysis without needing multiple vendors and software — and prevent unnecessary visibility into a law firm's sensitive data estate.
Data privacy
Data privacy is a critical part of doing business for law firms. As such, feeding personal or confidential data into AI engines without any certainty the data remains under the firm's control can lead to issues with data protection.
To combat this, law firms should look for an AI solution that adheres to a privacy-by-design approach. This approach ensures security is built into the AI solution from the outset and that the AI provider follows core data protection practices such as data encryption and access control, allowing legal professionals to redact sensitive information and maintain compliance with data protection laws.
Detailed audit trails
An airtight audit trail helps law firms identify internal fraud and external data breach issues — flagging suspicious activity whilst improving a company's compliance and security capabilities.
However, like many IT services, monitoring and maintaining audit trails can be time-consuming.
Working with an IT specialist can help law firms work these solutions into a comprehensive IT strategy that keeps business running smoothly — without taking up time and resources.
The legal sector is a traditional industry that's notoriously slow to embrace technology. But with the correct oversight and implementation, businesses in this field have a unique opportunity to gain a competitive edge by harnessing the best of AI and automation to streamline their operations.

How will your organisation move forward with these advancing technologies?