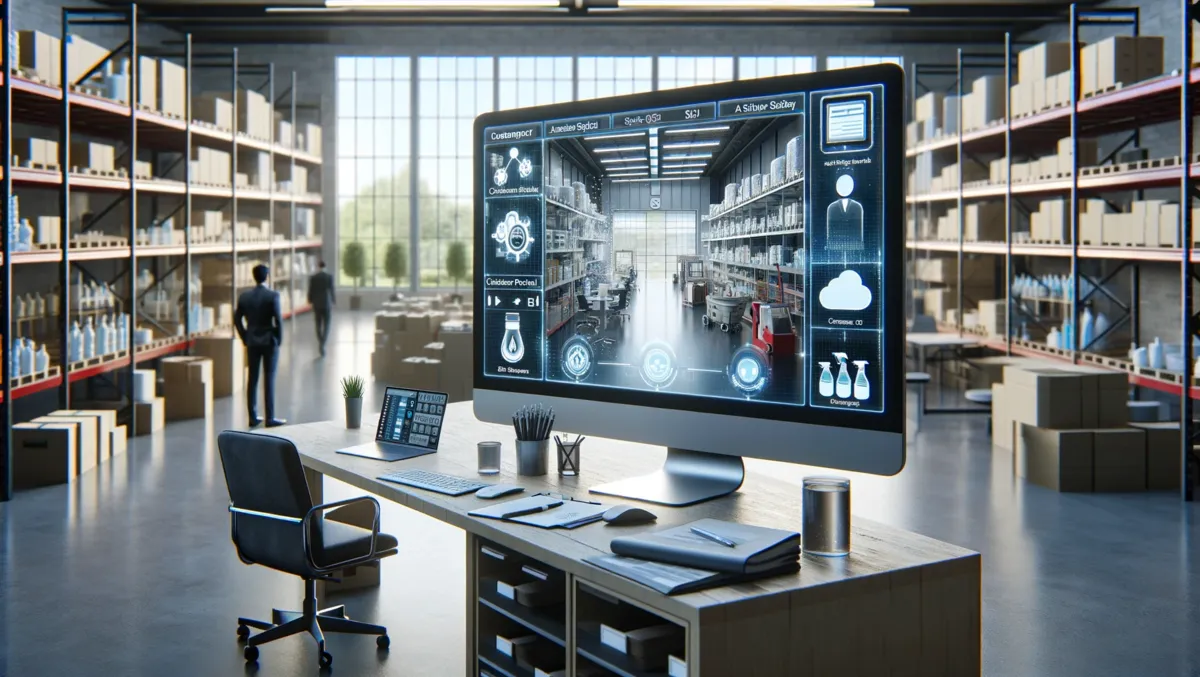 Anderson Electrical plans customer portal with OGL Software help
Derby-based Anderson Electrical is planning a comprehensive new customer portal and hire service to accommodate changing client demand, powered by an innovative software system from OGL Software. The expansion is in response to a rise in customers choosing to repair existing products and hire instead of purchasing new items.
Anderson Electrical, an established supplier of cleaning products and supplies, have had a record year in 2021 with a 40% rise in turnover, thanks to the ERP solution, Profit4, provided by OGL Software. Their product line has grown to include over 2000 items, half of which are ordered through their online platform.
James Anderson, MD of Anderson Electrical, elaborates on how they identified the need to adapt their business model, "We have a busy trade counter, with a high level of repeat wholesale business from local authorities and various cleaning companies, not just here in the UK but because of our expertise, internationally too. Thanks to the software solution from our technology partner, OGL Software, we can easily streamline orders and process deliveries without the manual effort previously required."
The planned customer portal, being developed by Anderson Electrical, is intended to simplify the review of past purchases for its clients, which include railway and airline cleaning companies. Additionally, a new hire service is being launched, aimed at businesses seeking to save expenses by investing in new equipment and products for which Anderson Electrical provides repairs.
One of the significant benefits of using OGL Software's Profit4 ERP solution has been a significant reduction in time spent on managing orders. James Anderson explains, "The amount of time we were manually spending on orders and inputting information was consuming. Thanks to having an ERP solution like Profit4 we are now around 8 hours a day better managed, spending time on creating orders quicker and ensuring faster delivery. We are now able to allocate repairs for customers that need maintenance on previously purchased products, ensuring everyone keeps their offices clean, which is crucial post-pandemic."
Anderson Electrical operates from a 4,000 square foot commercial site outside of Derby city centre. The premises, including a dedicated trade counter, showroom, offices and main warehouse, support an international operation of stock picking and deliveries.
James continues, "We wouldn't have been able to facilitate that growth without Profit4. Profit4 provides us with powerful information, all in one place. It makes our business more foolproof and gives us the confidence that nothing will be missed because there's less human involvement."
OGL Software's Profit4 ERP solution boosts efficiency by reducing order processing time, integrating the entire data set of a business, and ensuring accuracy and visibility. This new level of efficiency results in time and monetary savings, allowing businesses to reinvest these resources.