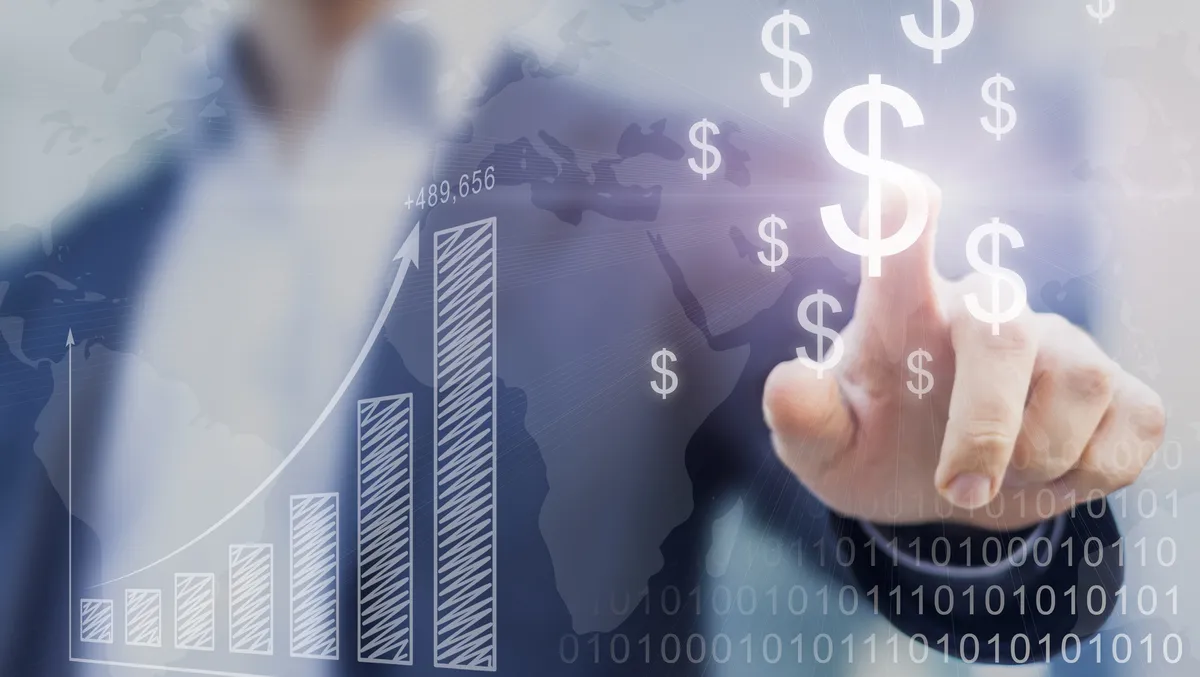 $5M for UK AI startup that helps beat revenue targets
Kluster, the platform for planning and executing revenue strategy, has raised a $5 million Series A round.
The investment was led by Foresight Group (Foresight), with participation from SuperSeed and strategic angels, including Cognism CEO James Isilay, and will be used to accelerate product development and revenue expansion.
Kluster's platform enables sales leaders of fast-growing businesses to consistently beat their targets. It uses AI to analyse data and trends, providing a leading indicator for sales performance. And crucially, it helps sales reps, managers, and the C-Suite know what they need to do to hit the quarterly sales target.
It helps sales leaders in two ways. Firstly through crafting the sales plan. This is a detailed map of everything that needs to happen during the quarter and the year: how many salespeople to hire, sales calls to make, prospects to contact, opportunities to create, etc. By breaking everything down into KPIs, everyone knows exactly what needs to happen.
Secondly, Kluster monitors performance, revises the forecast and course-corrects the plan. Based on activity across the sales team, Kluster's platform provides a real-time forecast of business performance. This helps sales leaders understand where there might be shortfalls and what levers they should pull to improve performance.
With Kluster, everyone from the junior sales reps up to the board level has a unified view of the performance and status of the business. This enables leadership to course correct as early as possible, always calling the right shots sooner.
Kluster came about due to the shared professional challenges of the founders, university friends Dan Thompson and Rory Brown. Rory was running a large team of salespeople in the City of London, where he lacked a reliable way to get accurate forecasts.
He turned to Dan, a Theoretical Physics graduate with expertise in building forecasting models for catastrophic events, such as hurricanes and terror attacks, across the Lloyds of London market. Dan had previously been an early employee at London fintech Acturis.
They joined forces to launch Kluster and have since grown to a team of 30 supporting growing companies across North America and Europe, including CurrencyCloud, ExtraHop, OysterHR, SEON, TrueLayer and TigerConnect.
Dan Thompson, Chief Executive Officer, says, "It has never been more important to plan and execute revenue strategy than it is today.
"With the recent VC bubble, the metrics that mattered went from growth, burn and margins to growth, growth and growth," he says.
"The bubble burst, and companies have now rediscovered the importance of rigorous planning, robust strategy and comprehensive revenue reporting. Which is why I am delighted to partner with Foresight and deepen our relationship with SuperSeed, to bring our solution to this problem to the global market."
The Series A follows an earlier investment of $1 million in April 2020 led by SuperSeed and Newable Ventures. The latest funding will be used to fund product development and expand the go-to-market team. The company aims to move deeper into the American market and secure executive hires across 2023 and 2024, which will be accelerated by this funding.
Jack Eadie, Managing Director at Foresight, says, "We are excited to join the exceptional Kluster team in the next part of their journey.
"They have a strong product-market fit, and I'm relieved to see a platform that enables companies to forecast revenue more accurately. Kluster's team is shaping the future of sales, and I am eager to see what they develop next," he says.
Mads Jensen, Managing Partner at SuperSeed, adds, "We often say that sales solve all problems, and it has never been truer than in this climate.
"Companies need to deliver more with less, and having a world-class sales function is essential to that," Jensen says.
"We are excited to expand our partnership with Kluster and support Rory and Dan in building a great SaaS company."