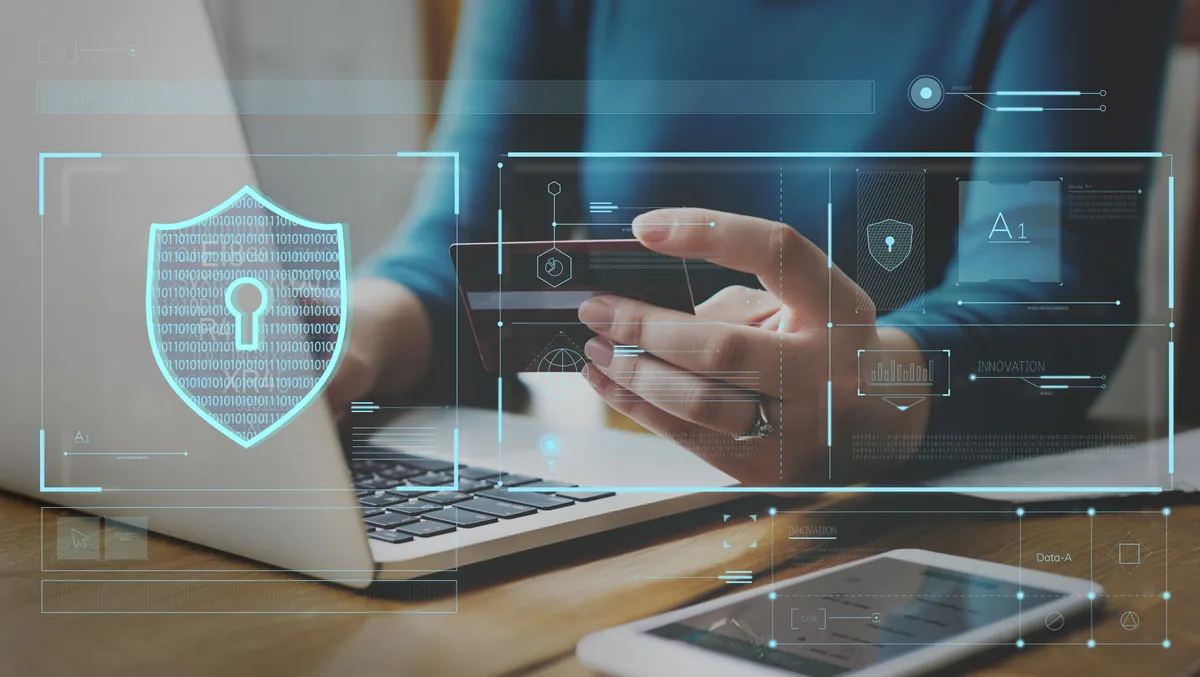 Want Cyber Insurance? Better get patching!
Thu, 26th Jan 2023
Open source software has once again made the headlines following warnings to organisations about the release of a new version of OpenSSL. Released on 1st November 2022, the new version patched vulnerabilities in version 3.0 and above of the nearly ubiquitously used cryptographic library for encrypting communications on the Internet.
The OpenSSL Project team took the unusual step of pre-warning organisations five days ahead of the 1st November release date that a critical update was being issued to address the vulnerabilities. This came as a surprise to many as the OpenSSL library rarely has critical vulnerabilities, but due to its popularity and widespread use, organisations were advised to be cautious and to prepare.
Based on the assessment by the OpenSSL team, the vulnerabilities can be exploited and trigger data leakage or remote code execution. It is hard to predict the potential damage and risk of these vulnerabilities, which is why it's vital for organisations to act swiftly, determine any use of the affected OpenSSL and patch immediately if they are exposed to the vulnerabilities. However, as these vulnerabilities were classified as "high severity" and not critical as initially thought, widespread exploitation is not expected.
Open Source - the foundation of modern software
The benefits of open source software are numerous and well known, so let's be clear open source is not the problem - our ability to learn from the past is.
There have been a couple of big open source incidents in the last year that have sent shock waves through the cyber security world. Firstly, the vulnerability in the widely deployed Log4J component, and now this new vulnerability in OpenSSL. This is only the second such flaw ever found in the open source encryption project. The first was Heartbleed.
The December 2021 zero-day vulnerability in the Java logger Log4J, known as Log4Shell, was characterised by many security experts as the single biggest, most critical vulnerability of the last decade. If left unpatched, attackers can hack into systems, steal passwords and logins, extract data, and infect networks with malicious software, causing untold damage, not least to brand reputations.
Unfortunately, a situation that specialty insurer Crum & Forster, owned by Fairfax, knows all too well after falling victim to the hacking group known as RansomHouse. Despite widespread news coverage of the Log4shell vulnerability, which was revealed in December 2021, it appears the insurer was still vulnerable.
The breach at Crum & Forster was first discovered on 22nd July 2022. The hacking group were able to exploit an unpatched system, resulting in a total of 1.7 gigabytes of sensitive data being released, including medical information, insurance policies, employee data, and customer lists.
Crum & Forster are by no means an isolated case, and there are many examples over the years of companies falling victim to known vulnerabilities.
History repeating itself
The Heartbleed vulnerability, discovered in 2014, impacted hundreds of thousands of web and email servers worldwide. Among the many systems confirmed to be affected were large organisations such as Yahoo, Eventbrite, and even the FBI's own website. Many of the big companies confirmed to be affected were able to get their ducks in a row and patch before anything severe happened.
Others weren't so quick off the mark and hackers were able to exploit the vulnerability in several cases. The Canadian Revenue Agency was one of the many victims that suffered a breach as hackers exploited the Heartbleed vulnerability. The breach resulted in the theft of hundreds of social ID numbers in a six-hour period before the Canadian Revenue Agency realised and removed public access to its online services.
In the aftermath of a breach, companies are quick to express that lessons will be learnt. Unfortunately, in a case of history repeating itself, the Canadian Revenue Agency was once again hitting the headlines. In 2017, just three years after Heartbleed, the company had to shut down its website for filing federal taxes due to falling victim to the open source Apache Struts2 vulnerability.
Fail to patch, plan to fail
Several years on from when Heartbleed was discovered and a patch issued, there are still servers harbouring the Heartbleed vulnerability. In November 2020, a security researcher at the SANS Internet Storms Centre discovered that over 200,00 machines are still vulnerable to Heartbleed. The news cycle may have moved on, but that doesn't mean unpatched vulnerabilities have disappeared.
Too many headlines are showing that hacks have one thing in common, they are caused by a known vulnerability within an open source component.
A well know example is the Equifax data breach in 2017, which remains one of the largest cybercrimes related to identity theft. The private records of 147.9 million Americans, along with 15.2 million British citizens and approximately 19,000 Canadian citizens, were compromised in the breach.
A key security patch for open source software Apache Struts was released by the Apache Software Foundation on 7th March 2017 after a security exploit was found. All users of the framework were urged to patch immediately.
For one reason or another, the patching process within Equifax completely broke down, resulting in vulnerable systems being left open to compromise. Subsequent scans conducted by the Equifax IT department to identify any vulnerable systems appears to have failed, and, as the saying goes, the rest is history.
The cost of downplaying security
Recent estimates suggest the 2017 Equifax data breach cost the company at least $1.38 billion, with some sources suggesting the final bill could be closer to $2 billion. The root cause of the data breach was the failure to patch a known open-source web application security flaw. The company effectively left the door open for cyber criminals to walk in and wreak havoc.
In the aftermath of the breach, Equifax was condemned for its lax security posture, shambolic emergency response and poor leadership, which led to many senior executives being accused of corruption. The Equifax breach investigation highlighted several security lapses that allowed attackers to enter, allegedly secure, systems and exfiltrate terabytes of data.
More than five years on, the Equifax data breach remains a cautionary tale in failing to manage cyber security risk effectively and lacking the tools and processes to implement a robust vulnerability and patch management regime.
Cyber Insurance: prove it or risk losing it
Cybercrime has become a highly lucrative operation; it is not going away and is only set to worsen as companies continue to engage digital technology. Many have taken out cyber insurance to insulate themselves from the punishing costs of cyber-attacks and data breaches.
However, companies across the world are likely to face increases in the cost of insurance as the number of claims increase year on year. According to research conducted by FitchRatings, US claims volume has risen 100% annually over the past three years.
In part as a result, the cost of cyber insurance has risen steeply in 2022 in both the US and the UK. According to Marsh, the UK cyber insurance market experienced a pricing increase of 102% year-over-year in the first quarter of 2022.
As a result of rising claim costs, the insurance industry is tightening its qualifying requirements and limiting its coverage. Cyber insurers now require organisations to provide information about their security controls if they want coverage. This can include technical, procedural, and human controls.
Keeping track of your open source exposure
Software Bill of Materials (SBoMs) are an emerging approach to keeping track of your software dependencies, both open source and commercial. SBOMs provide the ingredients list to understanding what code exists within the applications that your business relies upon.
Only by understanding what exists inside applications can organisations evaluate their exposure to risk. Used effectively, SBOMs enable companies to evaluate and target remediation efforts. But most importantly, companies won't be blindsided when the next big open source vulnerability is announced.
Known vulnerabilities are your responsibility
Many cyber insurers have tightened their standards and are no longer paying out for breaches that have resulted from a known vulnerability. This should serve as a sharp wakeup call to boardrooms that deploy technology, with little thought to the security implications. If companies want to ensure they continue to receive all the benefits of their policy, it's vital that they have a rigorous patch management system. Corporates may have short memories when it comes to known vulnerabilities, but as the evidence shows, cybercriminals do not.
Companies must increase the visibility and transparency of the components in their open-source software and applications if they are to stay one step ahead of cybercriminals. Without continuous management of your governance, risk, and compliance of open source, your company is walking a tightrope without a safety net. Those that fail to learn from history are doomed to repeat it.