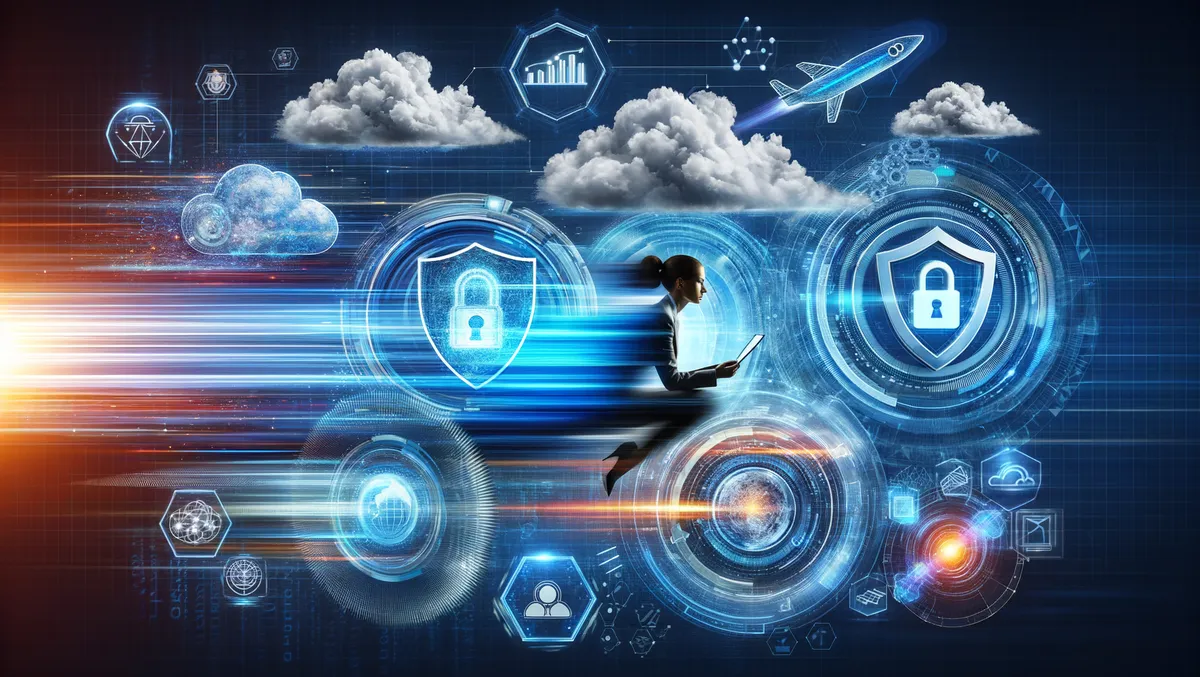 Ververica reshapes future of data processing with cloud-based system updates
The future of data analytics and processing has been shaped by Ververica's revolutionary updates to its cloud-based system; the unveiling took place at the recent Flink Forward 2023 in Berlin, Germany. With these enhancements, Ververica promises to set a new standard in real-time data analysis and stream processing for businesses worldwide.
Ververica Cloud's enhanced features were crafted to satisfy the ever-growing demand of enterprises in today's fast-moving, data-rich business environment. Powered by VERA (Ververica Runtime Assembly) Technology, these innovations offer ultra-high performance that allows businesses to process data at unprecedented speeds, transforming hours of analysis into mere milliseconds.
Cost-efficiency has been reimagined with these updates, enabling businesses to only pay for resources used or to reserve computing power tailored specifically for mission-critical applications. Additionally, seamless resource scaling ensures that businesses effortlessly adapt to fluctuating workloads. These advancements are set to bring about significant change for companies aiming to stay competitive in the real-time data analytics market.
Security is a top priority in Ververica Cloud's game-changing innovations, designed to maximise cost savings while adhering to stringent data protection standards. Ververica's holistic approach to data security keeps financial considerations front and centre in its cloud system design. These innovations provide an inclusive framework that facilitates economical data processing without compromising safety.
Complementing the economic efficiency of the system, robust encryption options render Ververica Cloud as a trusted partner for entities handling sensitive data. These measures reinforce the platform's reliability and encourage firms to confidently adopt real-time data processing practices, ensuring both data and financial resources protection throughout the entire data analytics and stream-processing journey.
The key new features of Ververica Cloud offer numerous benefits. VERA technology permits data processing speeds up to twice as fast as those offered by open-source Apache Flink. Smooth resource scaling eliminates the hurdles often associated with over-provisioning.
Furthermore, the Ververica-managed cloud environment simplifies the development of stream-processing applications using SQL, JAVA, or Python, enabling swift deployment without any concern for the supporting infrastructure. Users can easily deploy and manage their applications with a single-pane-of-glass UI.
Speaking on the launch, Alexander Walden, the CEO of Ververica, stated, "Ververica Cloud signifies a groundbreaking advance in the realm of real-time stream processing and analytics. We're proud to set new standards for performance and cost-efficiency, all while enabling flexible development options for streaming applications. We're enthusiastic about the transformative potential this holds".
Ververica Cloud captured significant attention at the Flink Forward event – the Apache Flink Conference– held in Seattle, Washington, from November 6 to 8, 2023. The gathering was a dynamic forum for showcasing Ververica's innovative cloud technology to a diverse group of professionals and experts. This success validates Ververica's commitment to pushing the boundaries of real-time analytics and stream-processing solutions, underscoring its role in helping brands tap into the potency of data optimally.