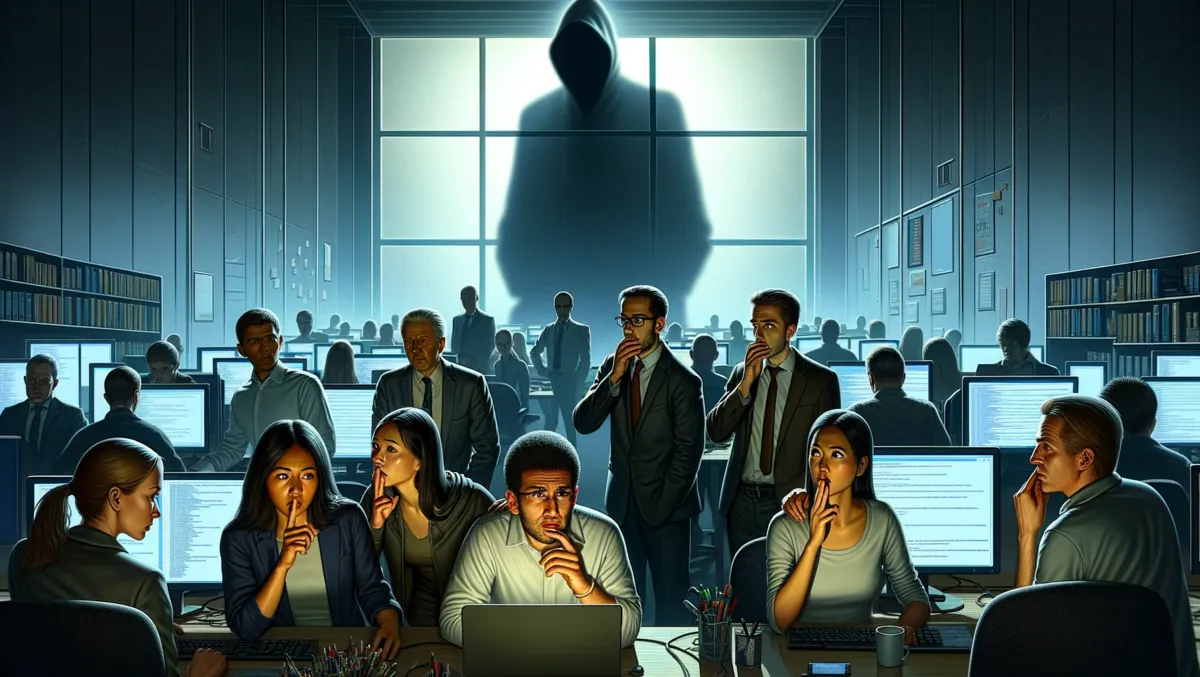 Unethical activities found prevalent in UK software engineering industry
A recent study has uncovered consistent failures affecting software engineers, which have serious repercussions on computer systems widely used in society. The report, set for release on Monday, revealed that 53% of surveyed software engineers suspected unethical activities at their workplace. The results get grimmer as it has been observed that 75% of those who decided to report the wrongdoing to their employers faced retaliation. This exchange projects a figure of approximately 145,000 active software engineers in the UK who have previously experienced retaliation for revealing improper conduct at work.
The study also unveiled the broader issue regarding the 'industry standard' metrics determining how software teams are assessed. Despite the industry's fondness for prioritising speed, a poll of UK adults found that "getting the latest features as quickly as possible" ranked the least important for them (22%) when using computer systems. The public prioritised data security (62%), data accuracy (55%) and preventing serious bugs (55%) as the three most important factors. Software engineers also echoed these sentiments, highlighting the need for a shift in perspective within the industry.
Further scrutiny of the investigation disclosed additional worrying facts, such as the widespread use of forbidden gagging clauses in settlement agreements. One such agreement was found between Worldpay and the current CEO of BT, Philip Jansen. Additionally, clauses that bypass public interest disclosure laws were noticed, elucidating attempts by companies to prevent employees from raising concerns over issues like criminality, legal infringements, miscarriages of justice, health and safety dangers, and environmental damage.
Unfortunately, these controversial clauses have been found to be in use even after prohibition by the Financial Conduct Authority (FCA). Such a circumstance was highlighted in the settlement agreement between Worldpay and Philip Jansen. In return for this agreement, Mr Jansen was paid £251,282 as a severance payment in addition to a £20,000 plus VAT contribution to legal fees, £3,700 plus VAT in outplacement counselling services and £100 for agreeing to post-termination restrictions.
Speaking on this occurrence, Professor Richard Moorhead, Professor of Law and Professional Ethics at the University of Exeter, insisted the FCA should delve into the case thoroughly. "If the clause is in breach of the FCA rules then this is a serious matter that I would expect them to look into, identify the senior people responsible, and take appropriate action."
The Solicitors Regulation Authority expressed their concern, stating, "We were made aware in 2018 that solicitors potentially could be forgetting their legal obligations when drawing up settlement agreements and were including NDAs that were not compliant with the law. That led to us putting out a warning notice in 2018 that we updated in 2020 to make sure the profession did not breach its obligations."
The Principal Investigator of the study, Dr Junade Ali CEng FIET, commented on the overall findings: "This investigation has highlighted systematic and profound issues with society-wide impact, given how integral computers are to all our lives. Our investigation has shown a tendency for problems to be swept below the rug until they reach a boiling point rather than addressed, this is neither compassionate nor honest for those involved."