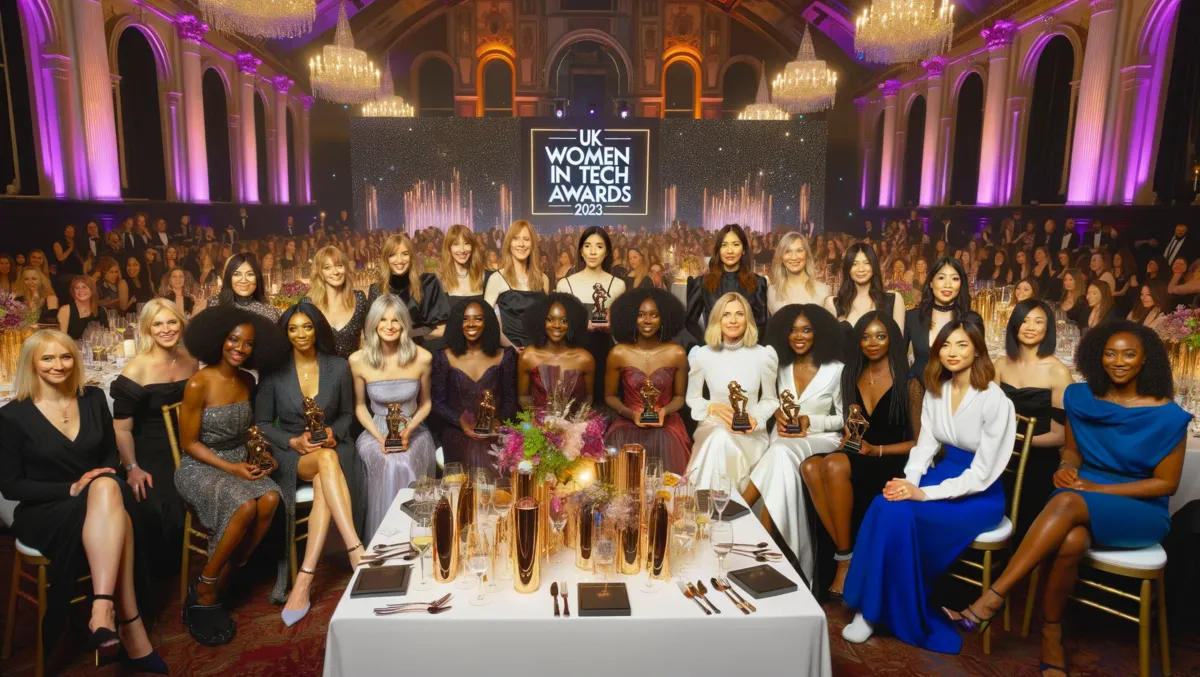 UK Women in Tech Awards 2023 shine on outstanding contributors
The Women in Tech Awards 2023, organised by BEvents, took place at the Eastside Rooms in Birmingham on the 9th of October, honouring the significant work of women professionals across the tech sector. The glittering ceremony recognised 13 remarkable winners for their significant contributions and achievements to the industry.
The event, now in its fourth year, was hosted by Deborah Leary, CEO of Forensic Innovation. It brought together industry luminaries from across the country to acknowledge and celebrate a year of exceptional achievements. The nominations were assessed by an extensive jury, celebrating the brightest women in technology for their continuous efforts in an industry historically marked by underrepresentation.
Attendees were treated to a three-course meal and entertainment, and the privilege of hearing from keynote speaker Lisa Slade, Managing Director of Accenture. The Women in Tech Awards 2023 paid tribute to women at all stages of their careers, with categories from Hall of Fame to Rising Stars, shedding light on notable successes and accomplishments.
Among the outstanding winners were: Charlotte Ludford from DEFRA for the Project Delivery Lead Award; Lisa Ventura from Cyber Security Unity, recipient of the Tech Professional (Non-Coding) Award; Best Use of Tech in a Public Sector Project Award went to Zara Topping of the Ministry of Justice; Natalie Wadley of ChangeMaker 3D won the award for Best Use of Tech in a Private Sector Project; and Innovator Award was secured by Kate Allan of ExpHand Prosthetics.
Ifraz Ahmed, co-founder of event organisers, BEvents, commented: "The Women in Tech Awards are hugely important to us, and it's a true honour to be able to spotlight and celebrate these fantastic finalists and winners. Our experienced panel had the privilege of being able to read through a range of incredible finalists and crown the very best the sector has to offer."
He further added, "It's an exciting time for tech in the region and the Women in Tech Awards are the culmination of the hard work going on every single day to elevate the industry."
Anita Chumber, also a co-founder of BEvents, expressed her appreciation: "We'd like to share a special thank you to all who attended who joined us for a truly wonderful evening. Every nominee, judge, guest, member of staff, and of course, winner, made it a night to remember. Ifraz and I are delighted to be able to support women in tech and celebrate the work going on every day to drive growth, equality, and innovation in the region."
She added, "Next year will mark 5 years of the Women in Tech Awards, and we are absolutely delighted to continue spotlighting women in one of the most exciting industries in the world."