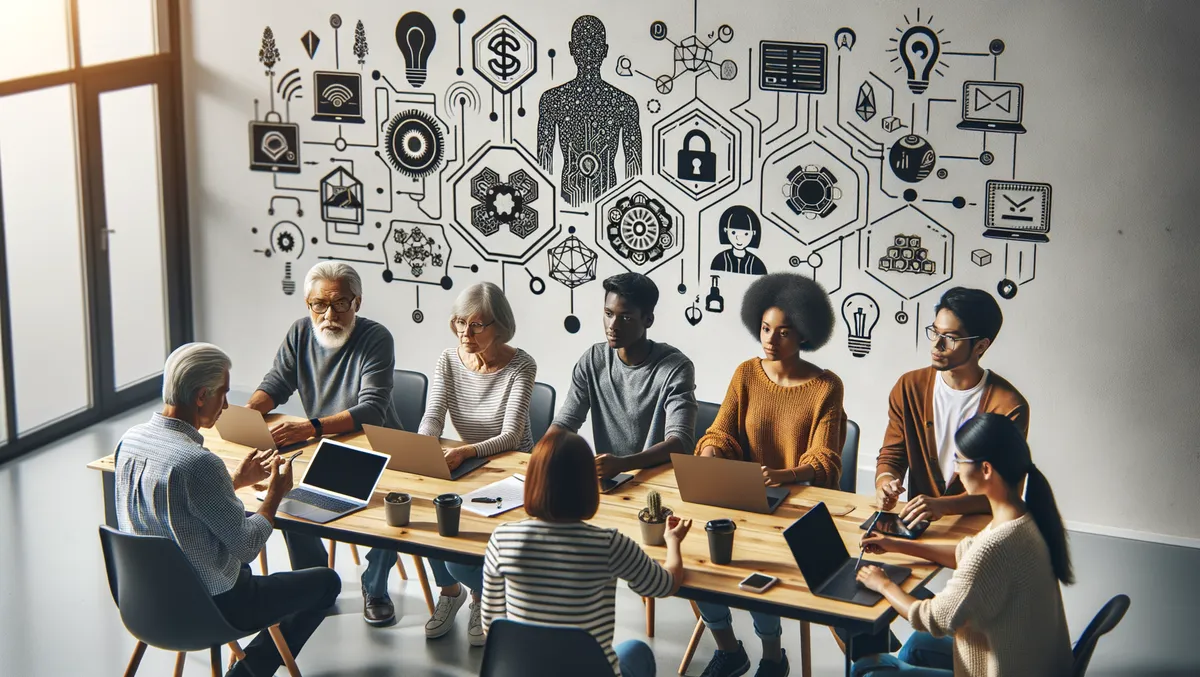 UK's trust in emerging tech lagging – BSV Blockchain study
BSV Blockchain has released the findings of its inaugural Blockchain Barometer study, a worldwide examination illuminating the public's perceptions and comprehension of emerging technologies, such as blockchain, AI, the metaverse, ChatGPT and the Internet of Things (IoT). Conducted in association with YouGov, the study encompassed over 2,400 adults (from a pool of 13,000 globally), highlighting a worrisome chasm in trust and understanding that risks impeding the UK's future progress in the domain of cutting-edge technology.
A mere 13% of UK participants claimed to have an understanding of blockchain technology, with an startling 76% expressing a profound distrust in social media. Understanding of AI innovations was found to be far outpacing other rising technological fields like crypto, blockchain, and the metaverse. The study also found that male respondents in the UK were three times likelier to own digital assets compared to their female counterparts. Furthermore, the UK's trust in emerging tech lagged behind other European nations, including Spain, Germany, and Sweden.
Cyrille Albrecht, Managing Director of BSV Blockchain, noted on the research findings, "As stewards of the BSV protocol and as a membership organisation, The BSV Blockchain wanted to get a sense check on the broader sentiment towards new technology globally and, particularly in the UK. The BSV Blockchain commissioned this survey to assess whether the UK has disparities in understanding, knowledge, and trust in emerging tech, including blockchain."
When evaluating public trust in emerging tech such as AI, Metaverse, ChatGPT, the study found that 54% of UK consumers surveyed expressed a stark lack of trust in any of the listed emerging technologies. Compared to other countries, Spain and Sweden exhibited greater confidence levels in these technologies and their application in daily life. For example, 34% of Spanish respondents trust and use AI in their daily activities versus just 14% of US participants and 15% of those based in the UK.
The survey indicated glaring gender disparities, where despite the overall lack of knowledge in the UK, men were three times more likely to own digital assets than women (18% vs. 6%). Conversely, a larger percentage of UK women expressed less reliance or belief in technology than their male counterparts.
While the collective research findings painted a dismal picture for the future of emerging technologies, the results pertaining to Generation Z painted a more positive picture. The 18-24 age group demonstrated a much more receptive attitude towards learning about new technologies. In the UK, this age group was most likely to discern differences between crypto and blockchain, illustrating a higher trust level in these technologies, particularly AI and Web3.
Lastly, Cyrille Albrecht added, "One of the BSV Blockchain's key pillars is to provide the necessary education on blockchain technology to augment widescale adoption, and the research results highlight the need to continue our commitment to fostering learning and training. It is abundantly clear that within the UK, we must double-down our efforts to build trust in the technology through informative education programmes, collaborating with schools and universities, whilst also continuing our engagement with regulators and policy-makers."