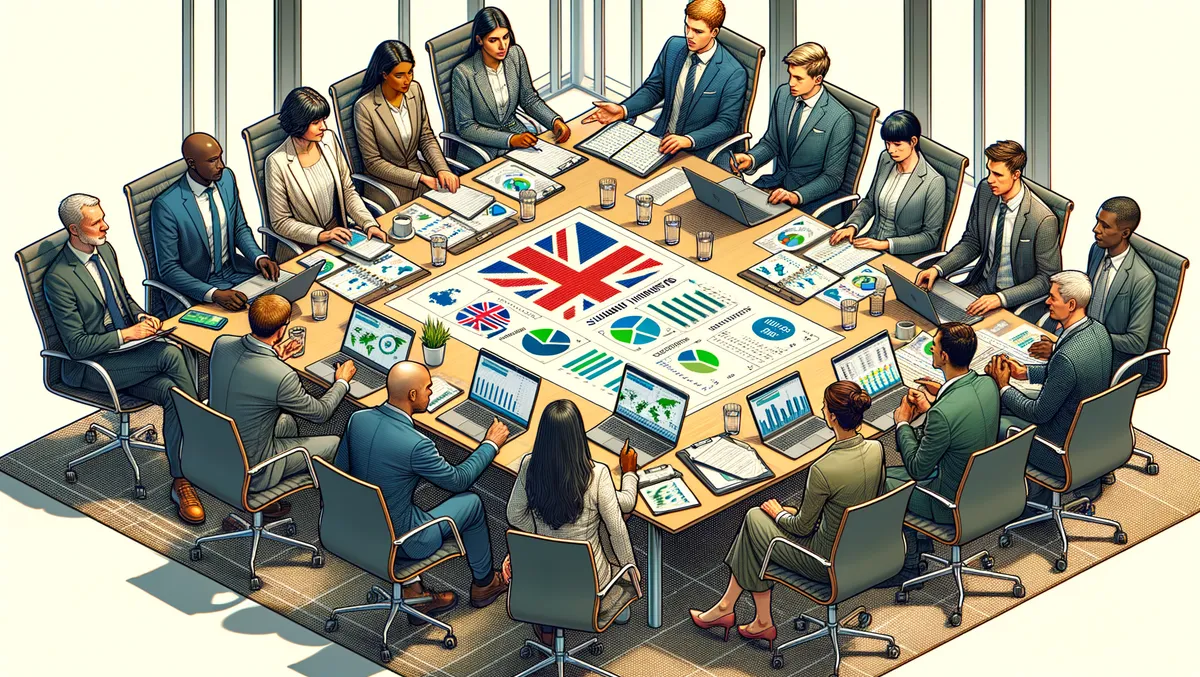 UK business leaders to bolster sustainability investment by 2026
Sun, 19th Nov 2023
By Sean Mitchell, Publisher
Eight in every ten UK business leaders are set to maintain or increase their investment in sustainability by 2026, as seen in a global sustainability report by SAP. The third annual study surveyed over 4,700 business leaders worldwide in preparation for COP28. It revealed that although investment is on the rise, progress is obstructed by limited funding, poor leadership, and inadequate reporting methods.
The study highlights many crucial findings: One in three leaders is struggling to demonstrate the return on investment, and one in five is unable to muster support from senior stakeholders. Only 5% have appointed Chief Financial Officers (CFOs) to be in charge of sustainability practices. Funding issues have been cited as one of the top five barriers to sustainability action by 38% of respondents. An impressive nine in ten leaders report difficulties gathering and analysing data for regulatory compliance, with a mere 37% able to track scope 1 emissions extensively.
Despite an increase in investment, the study revealed that UK businesses continue to be their hindrance to environmental progress. While 31% of UK businesses report that environmental action positively impacts revenue and profit opportunities, only 12% have assigned responsibility for this area to their CFOs. Conversely, almost one in three (28%) businesses finds it challenging to prove the return on investment, making long-term progress harder to achieve and sustain.
According to Renaud Heyd, Chief Financial Officer, SAP UKI, "Our study shows that it's time finance leaders realise that having a solid sustainability action plan makes business sense. It is imperative to attract funding from investors who need to make their portfolio greener and to get a competitive advantage as customers demand sustainable products throughout the supply chain."
Despite the intrinsic link between environmental action and long-term revenue generation, just 5% of businesses have assigned the responsibility for strategic direction on sustainability to their CFOs. This lack of engagement of finance leaders in sustainability actions hampers progress. The study suggests that distributing responsibility to the Board of Directors (25%), CEOs (21%), Chief Sustainability Officers (15%), and Chief Operating Officers (10%) doesn't effectively articulate the economic value of sustainability progress.
Measuring the sustainability progress has turned out to be a stumbling block for many UK businesses, with just 37% able to track scope 1 emissions to a 'strong degree'. The lack of a standardised reporting framework is preventing over a third of businesses from calculating the environmental impact of their products. Nearly nine in 10 leaders are struggling with collecting or analysing data for regulatory compliance.
Stephen Jamieson, Global Head of Circular Economy Solutions, SAP, comments on the research, "Focusing on implementing a standardised reporting framework will ensure businesses are substantiating their green credentials, getting measurement right, and setting in motion steps that will directly lead to long-term impact. Organisations can use this data to redesign products, reuse materials, reduce waste and regenerate natural systems across the supply chain."
Edward Manderson, Lecturer in Environmental Economics at the University of Manchester, shared his take on the research saying, "The connection between sustainability action and financial performance will play a critical role in shaping environmental progress in the future. As this research shows, business strategy and sustainability action are now so intertwined that there is simply no excuse for organisations if they fail to address shortcomings in their environmental performance and enact meaningful change."