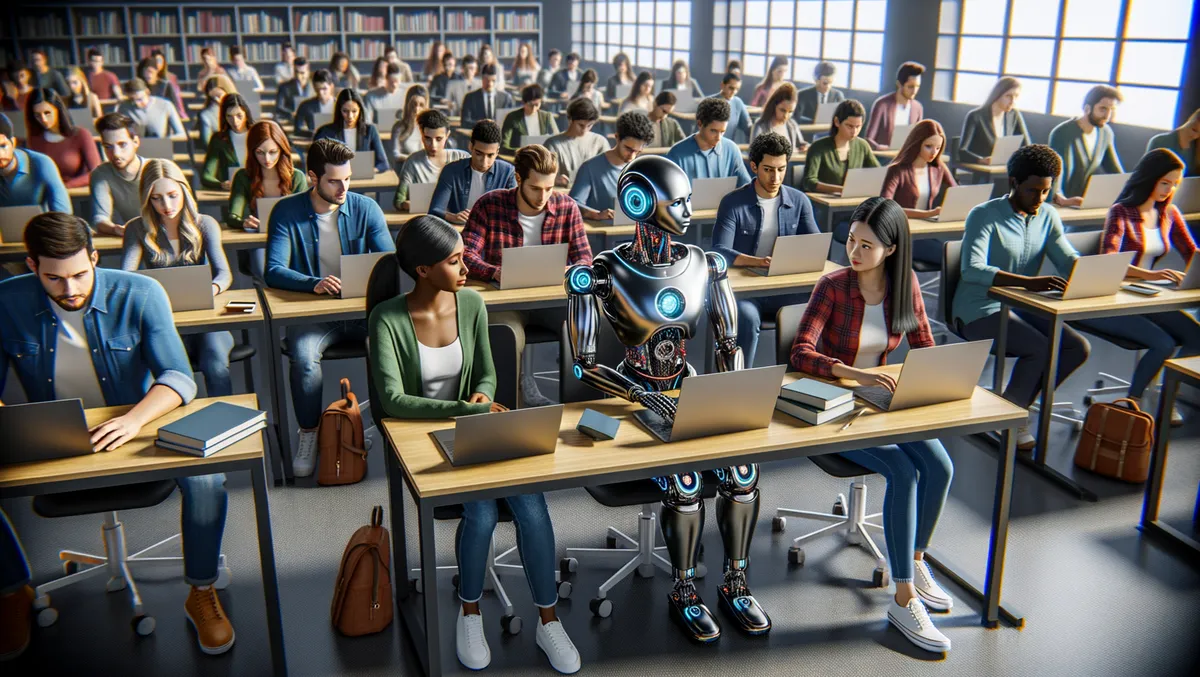 UK academia divided over role & ethics of AI technologies
As the development and adoption of AI technologies continues unabated, the intersection of artificial intelligence and academia persists to be an area of contention, especially in the UK. There seems to be a notable divergence in opinion and understanding between students and university leaders regarding the role and implications of AI technologies in higher education, notably generative AI tools such as ChatGPT.
Recent research conducted by Anthology across eleven countries indicates a stark disconnection between the perspectives of these two chief bodies. According to the data, 56% of UK students anticipate their usage of generative AI tools to increase within the next six months. More than one in four students (27%) are already regular users of these tools. Strikingly, over two fifths (41%) of the student body reported being unaware of any guidelines regarding artificial intelligence usage at their respective universities.
University leadership, on the other hand, evince a more conservative outlook towards artificial intelligence integration in higher education settings. Whilst 35% predict a rise in their use of AI tools over the half-year ahead, nearly two in five leaders (39%) are squarely opposed, considering the usage of generative AI technologies in educational contexts as unethical and unfit for implementation. Concerns also persist about the existence of adequate guidance for AI usage, with a quarter (24%) of universities having failed to establish a comprehensive policy on these tools.
Beyond these divergent attitudes, AI's penetrative reach into university systems is undebatable. A noteworthy 61% of UK universities have incorporated AI chatbots to communicate with students about academic and non-academic affairs. Despite this, there remains apprehension about the wider impact of artificial intelligence across the sphere of higher education. University leadership identifies challenges in detecting plagiarism as the potential major pitfall, with 37% citing this concern.
The findings provide valuable insight, not least for figures such as Nicolaas Matthijs, an entrepreneur, product creator, and full-stack developer with over 15 years of experience in Educational Technology. Armed with a personal history at Cambridge University studying AI 15 years ago when it was just emerging, Matthijs is a veteran in the field. His work with several thousand higher education institutions, primarily in the development of Learning Management Systems, Academic Collaboration Tools, Learning Analytics solutions and other educational tools, has given him a broad understanding of the integration of artificial intelligence in education.
Matthijs argues that it is high time for universities to accept and adjust to the inevitable use of artificial intelligence tools in the academic world. Given the significant disconnection revealed by the survey, his position prompts a deeper reflection on the importance of an open dialogue between university leadership and students regarding the role and ethical considerations of AI technologies within higher education systems.