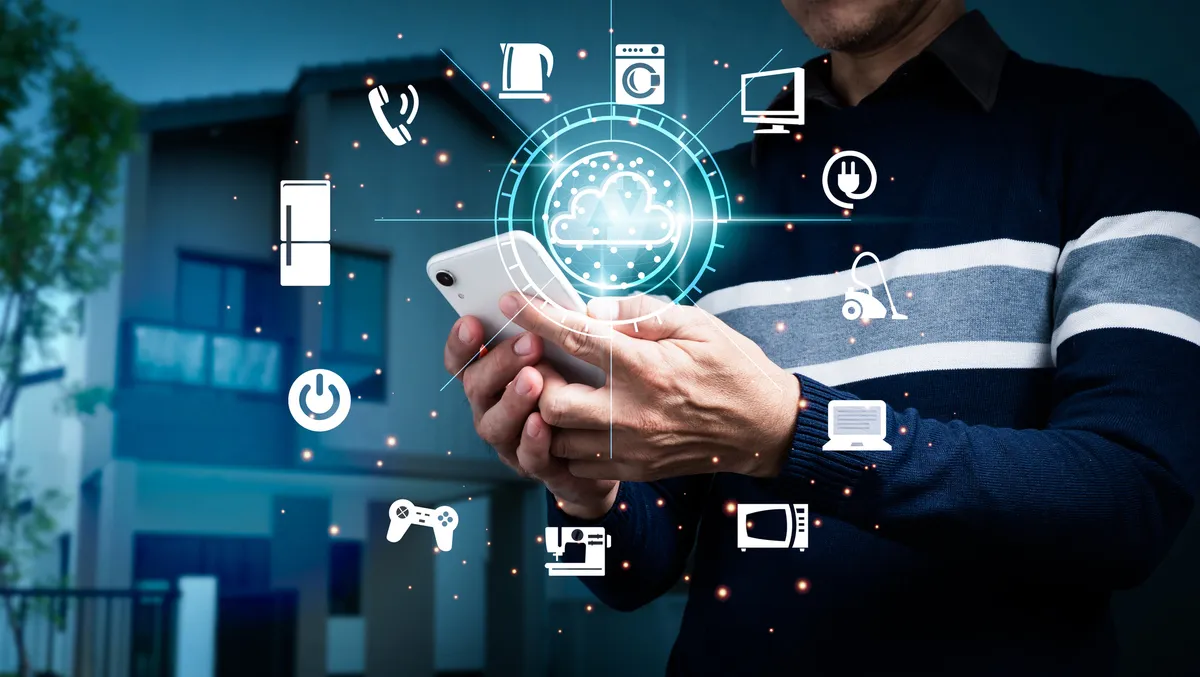 The top three security IoT trends expected in 2023
The past several years have seen enterprises ramp up approaches and investment in cybersecurity. This trend will no doubt continue in 2023, particularly as digitisation increases and connected devices become more commonplace.
In particular, the IoT space — which has always had security at the front of its mind — is evolving in leaps and bounds to implement new security applications that improve outcomes while mitigating security risks.
Here are the key enterprise security trends we see unfolding this year.
1. Increased security in IoT using 'Security by Design'
With the number of connected devices having increased dramatically in the past decade, the opportunity for cyber attacks has become more significant. Furthermore, the number of connected devices will only continue to rise, making IoT security paramount for organisations looking to successfully implement IoT solutions for their customers.
One way we are seeing security come to the forefront is that security considerations are now increasingly factored into the earliest stages of product development, both of devices and of software. This process is known as 'Security by Design.' For example, there's been a growing shift from pluggable SIM cards to embedded SIMs (more on that below), which are soldered directly into the device, preventing them from being tampered with or removed to be used fraudulently.
Such practices will become more commonplace within the industry, along with an increase in network security. With thousands of endpoints, it's essential to layer security at the network and the device level. Software that detects threats on the network and allows devices to be quarantined if they are infected helps to safeguard the network from attack.
Such solutions will be employed more broadly within the IoT industry in the year to come. However, failure to provide secure IoT ecosystems could lead to eroded trust and have severe ramifications for the provider — something every enterprise works hard to avoid.
2. Mainstream awareness of eSIMs to impact IoT in the B2B space
As mentioned above, the use of an eSIM is one industry-leading way that enterprises in the IoT space can lead with security within the very design of their products. An eSIM is an industry-standard digital SIM that allows you to activate a cellular plan from your carrier without having to use a physical SIM. This is useful not only because it does away with the cost of adding a physical SIM tray to a device but also makes the device more difficult to tamper with. In combination with the form factor considerations, new SIM-based technologies, such as IoT Safe or, in some instances, more advanced home-grown variations, are extending the suite of security features available all the way down to the SIM.
In addition, the ability of eSIMs to roam between different networks and have network profiles updated remotely also makes them ideal for all sorts of telematics or logistics applications, which, by their very nature, travel between different countries and networks. For example, a logistics company delivering in foreign countries can save money by downloading native in-country profiles for the lowest latency and cost instead of incurring costly roaming charges.
For these reasons, eSIMs will play an increasingly more prominent role in cybersecurity as well as IoT operations in general. We've already seen Apple go in this direction, adopting the eSIM and integrating it into the iPhone 14. Expect to see more of this across the industry in the year to come.
3. Private networks coming to maturity
While private networks are not recent developments, this is a time when they are certainly coming to maturity. Recent research finds that 92% of enterprises are planning to use private networks by 2024. However, switching between private and public networks is not intrinsically safe, so it is vital to enable secure and seamless roaming between the two.
New technologies are giving rise to solutions in this space. For example, at Pod Group, we've achieved this by deploying an in-house core network and employing the IP exchange (IPX) backbone network, which is used to transfer data between our core network and customer data centres.
This avoids the unsecure transfer of data across the public internet, while the private core allows virtualised network functions to be deployed in a PaaS model. This results in the creation of a single, unified network that is deployed behind the corporate firewall and managed via one platform, which makes roaming seamless and secure and allows services to be provided across both private and public networks.
This is but one example of how enterprises are moving away from public networks to private solutions that offer more control and greater flexibility, all whilst championing a higher security standard.
So, after two years of reimagining how businesses and services connect, new opportunities and ways of working are forming as long-term trends for 2023 and beyond. Cybersecurity has worked hard to satisfy the needs of a more mobile workforce with more connected devices, and as the IoT industry matures, organisations must adopt dynamic new security-first solutions in the year ahead.