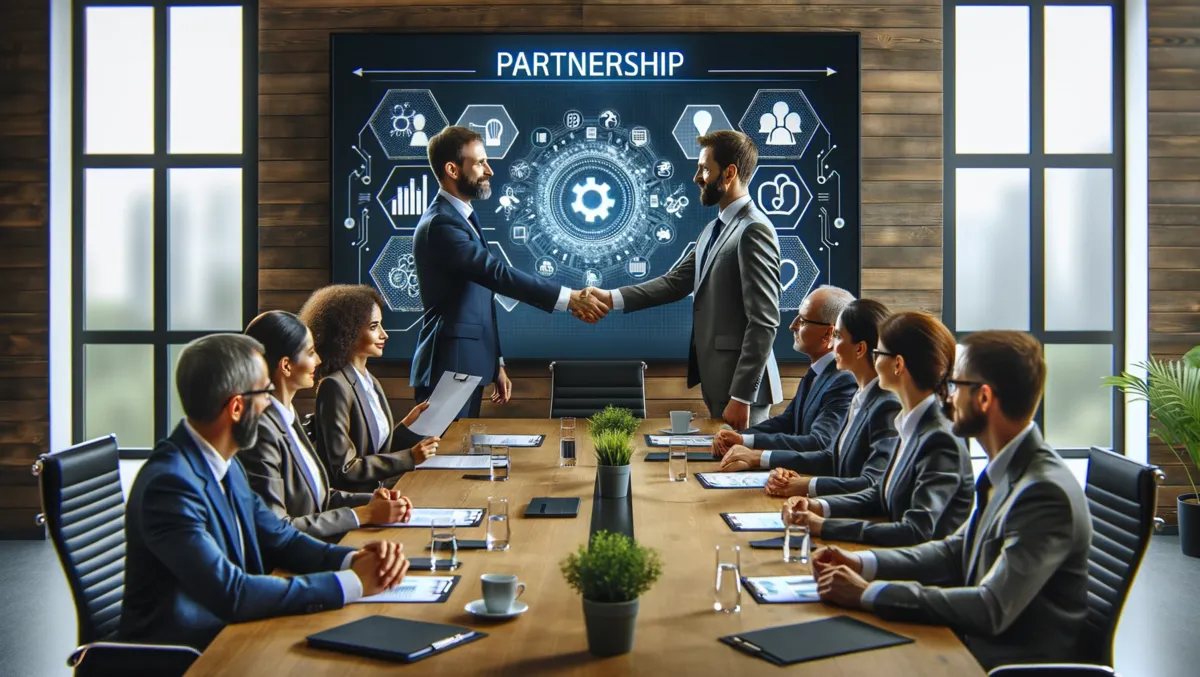 Syniti revamps partner offerings, advocating 'Data First' approach for success
Syniti, the leader in enterprise data management, is revolutionising its partner offerings to better deliver digital transformation outcomes for its customers. The enhanced alliances programme now includes advanced training, a focus on data competencies and access to high level consulting expertise and on-demand support.
This development is backed by the company's Data First commitment, which prioritises data quality and governance before, throughout, and after implementation to secure more successful transformation projects. This approach will prove crucial as businesses aim to drive value and innovate with generative AI.
Syniti's Data First approach marks a shift in the standard operation of digital transformation projects. Experience has shown that treating data as an afterthought often leads to cost overruns, unreliable analytics, project delays or failures. A recent report by McKinsey predicts that, by 2024, companies will waste an estimated $100 billion on poorly managed data migrations globally.
The revolutionary Data First strategy from Syniti advocates for beginning data work either simultaneously with, or prior to, the global design phase of a digital transformation project. Unlikel current practices, which primarily focus on the design before considering data, this tactic has proven more successful for Syniti's customers with faster benefits realisation.
The importance of high-quality data, particularly for companies looking to utilise generative AI, cannot be overstated. Poor-quality data can result in issues such as inaccurate recommendations, result bias and irrelevant guidance, which can likely harm a company's reputation.
The Data First strategy is fundamental to Syniti's commitment to data management. The firm aims to attract the cream of the crop in data professionals and continues investing in training and talent cultivation. Syniti prides itself in continuously refining its dedicated eight-step methodology, thereby enhancing its data-first approach.
A strategic enhancement to Syniti's alliances programme is also being implemented to further emphasise creating a strong data foundation early in transformation projects. This includes advanced training and product certifications, building data competencies, and Syniti Premium Engagement Services.
Commenting on these developments, CEO of Syniti, Kevin Campbell said, "Our Data First strategy is a true paradigm shift in how digital transformations need to be structured to be successful, and further confirms the importance of relying on true data experts to help ensure on-time and high-quality delivery."
Senior executive of technology and transformation, Gabriela Azzali, who has led multiple digital transformation projects, including those at Orica and BHP, echoed Campbell's sentiments. She highlighted the need to start data work first, ensuring it is clean and accessible. Azzali expressed satisfaction in Syniti's public advocacy for the Data First approach, outlining it as integral to the success of their previous joint projects.
About Syniti: Syniti resolves the world's most complex data challenges by uniquely combining intelligent software and vast data expertise to yield definitive and superior business outcomes. Syniti has partnered with the Fortune 2000 for over 15 years, unlocking valuable insights that promote growth, reduce risk and improve their competitive advantage. Syniti's silo-free enterprise data management platform supports data migration, data quality, data replication, master data management, analytics, data governance, and data strategy in a single, unified solution.