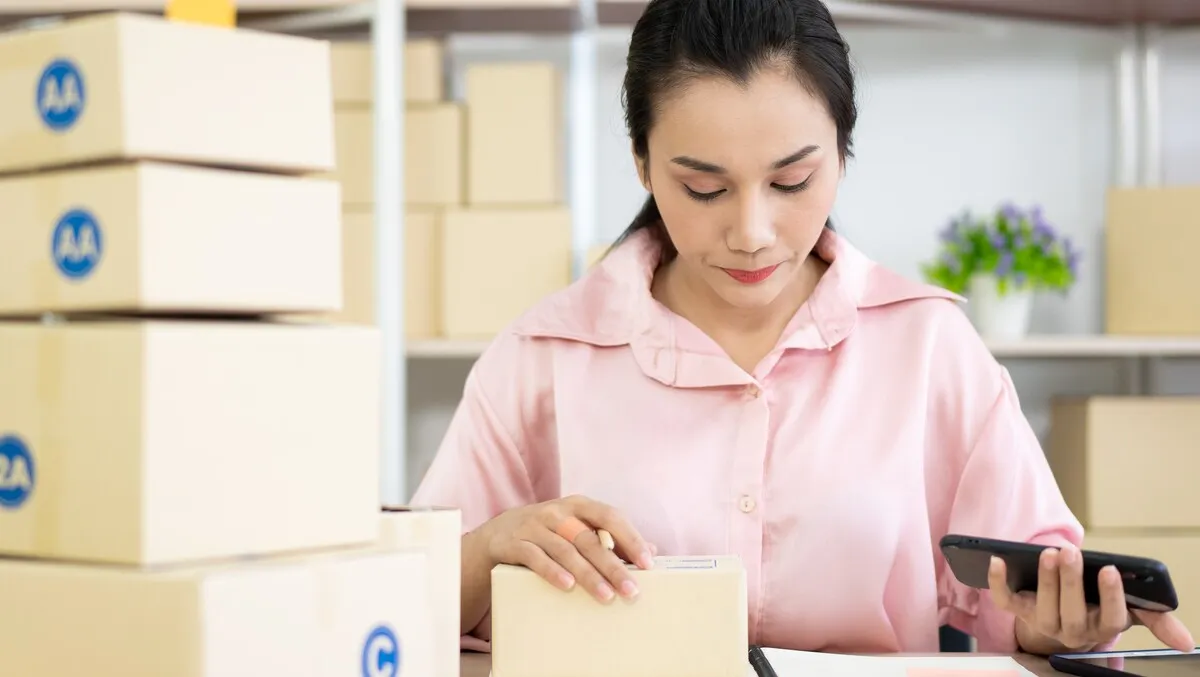 Solving returns crisis: Harnessing tech for a fashionable future
The fashion industry faces a significant hurdle with the rise of online returns, impacting both brands and retailers. The prevalence of clothing returns, estimated to cost UK retailers £4.4 billion by 2026, highlights the urgent need for a shift in consumer behaviour. While free returns have been a common practice to attract online shoppers, the mounting expenses associated with returns have prompted a reassessment.
In response to a common consumer habit encouraged by retailers, growing numbers are now charging their customers to return items bought online – but this may be about to backfire with recent research showing that over half of UK online shoppers (52%) saying they are not willing to pay for returning items that did not fit correctly.
The Costly Impact of Online Returns
The fashion industry grapples with the repercussions of high return rates, particularly in the realm of clothing purchases. These returns not only strain retailers financially but also pose a threat to consumer loyalty. As retailers have strived to capture a larger market share, free returns became a prevalent strategy.
However, the escalating costs have pushed retailers to reconsider this approach. A delicate balance is now necessary to satisfy both retailers' profitability and consumers' expectations.
What is the solution?
The returns culture is deeply rooted in UK consumer behaviour, and this is ultimately costing everybody – from retailers to consumers and the environment, says Shingo Tsukamoto, President of sizing technology specialist, Makip, who discusses how UK the smart application of accurate sizing technology may be just what the industry has been looking for to not only reduce returns but to change consumer behaviour.
Are retailers looking at the returns problem from the wrong angle?
It is possible that some retailers may be approaching the returns problem from a narrow perspective. While returns are undoubtedly a significant challenge for retailers, focusing solely on reducing the number of returns without considering the underlying factors may not yield a comprehensive solution. Instead, it is crucial to take a holistic approach and consider the broader aspects of the returns issue.
Retailers should consider factors such as consumer behaviour, customer expectations, sizing inconsistencies, and the overall online shopping experience. By understanding these elements, retailers can identify the root causes of returns and develop strategies to address them effectively.
One aspect that retailers may need to examine is their sizing practices. Inaccurate or inconsistent sizing can lead to a higher rate of returns, as customers may receive items that do not fit as expected.
Moreover, retailers should also focus on improving product descriptions, including detailed measurements and fit information. This empowers customers to make more informed decisions before purchasing and reduces the likelihood of returns due to size or fit issues.
By providing a seamless and transparent shopping journey, retailers can reduce buyer uncertainty and increase customer satisfaction.
Does consumer behaviour need to change?
Consumer behaviour plays a pivotal role in addressing the returns problem in the fashion industry. While retailers can implement various strategies to reduce returns, a fundamental shift in consumer behaviour is necessary for long-term sustainability. Consumers need to be mindful of their purchasing decisions, including accurate sizing measurements and fit expectations, to minimise the need for returns.
By adopting a more conscious and informed approach to online shopping, consumers can contribute to a more sustainable and efficient fashion ecosystem while enjoying a more satisfactory shopping experience.
How can technology help to reduce the returns crisis?
Accurate sizing technology offers a promising approach to tackle the returns issue. By leveraging advanced algorithms, machine learning, and data analytics, retailers can provide customers with precise size recommendations, greatly increasing the chances of a correct fit. This proactive approach addresses the root cause of many returns—misaligned sizing expectations.
Retailers can reduce the financial burden of returns, streamline their operations, and enhance customer satisfaction. Consumers, on the other hand, benefit from an improved online shopping experience, fewer frustrations related to sizing issues, and the ability to make confident purchasing decisions. Additionally, reducing returns has a positive impact on the environment by minimising unnecessary transportation and packaging waste.
The ultimate goal is to change consumer behaviour. Accurate sizing technology empowers consumers to make informed choices and reduces the need for returns. By aligning consumer expectations with accurate size recommendations, retailers can build trust, foster loyalty, and create a more sustainable fashion ecosystem.
Going ahead
It's important for retailers to take a comprehensive view of the returns problem, considering all relevant aspects and adopting strategies that address the underlying causes. By doing so, they can not only reduce returns but also improve customer loyalty, increase profitability, and create a positive shopping experience that aligns with customer expectations.
The smart application of accurate sizing technology presents a viable solution to the online returns headache. By addressing sizing issues proactively, the fashion industry can reduce returns, enhance customer satisfaction, and drive positive change in consumer behaviour.