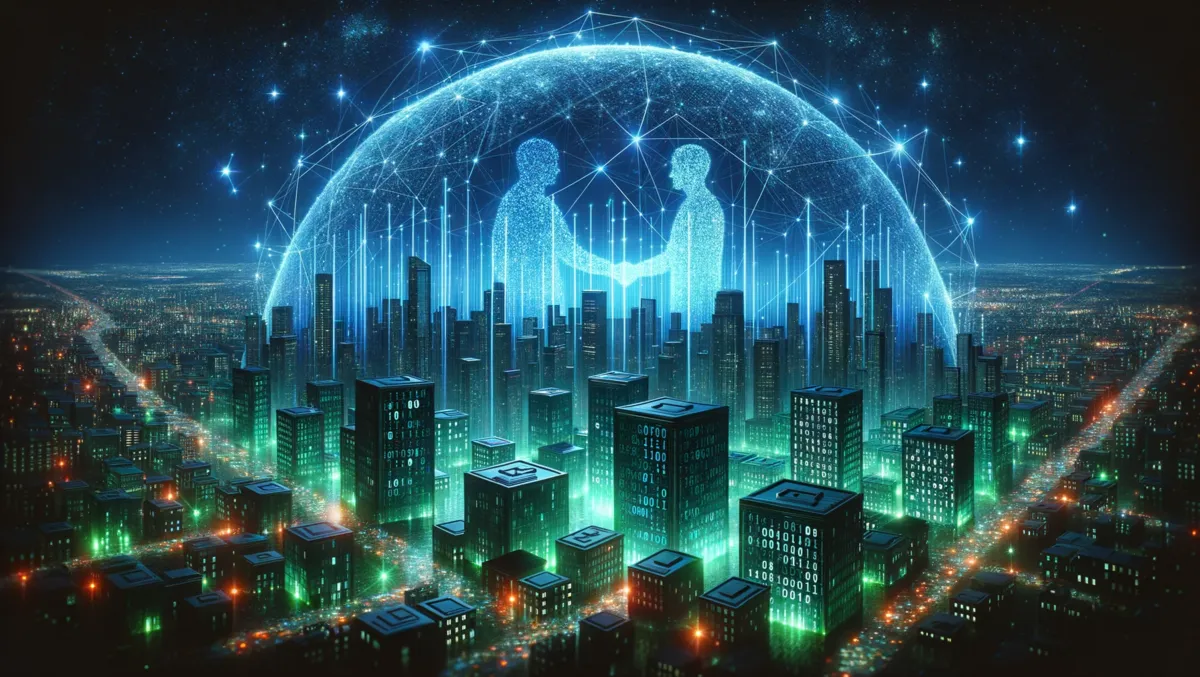 Ploughshare and Tarian Technology present 'Bastion', a breakthrough in cyberdefence
Ploughshare, as the commercial representative of the UK government's Defence Science and Technology Labs (Dstl), has teamed up with Tarian Technology to unfold "Bastion," an innovative line of cyberdefence destined to redefine the manner of protecting sensitive data in today's digital world.
Bastion stands as a reference in the cybersecurity sector by making essential improvements in several aspects. These enhancements include ensuring the intrinsic protection and self-subscription of data using DCS architecture principles and supplying comprehensive protection for data in every stage of its life cycle, irrespective of its location or usage. Bastion takes a step beyond by reinforcing the safeguarding of data beyond the network protection level, with an extra layer of encrypted security incorporated into each document, securing sensitive files even if a network is infiltrated. It provides an additional shield to protect businesses' valuable information and intellectual property from theft or cyber espionage.
Tarian Technology, a Wales-based Cybersecurity solutions provider that spun out from Exsel Electronics, announces a unique licensing agreement with Ploughshare on October 25 in London. This represents a significant advancement in cybersecurity, focusing on safeguarding data and information while at rest, in transit, and in use across all domains. As part of the agreement, Tarian Technology, in conjunction with Dstl, has the rights to market Data Centric Security (DCS) models developed.
The collaboration between Ploughshare and Tarian Technology intends to bring defence R&D into the wider market, a testament of both entities' ambition. The alliance has resulted in the new software Bastion, which enhances the protection of data above the network protection level. Bastion adds an extra layer of encrypted security within each document and functions as an added safeguard against cyber espionage and theft of crucial information.
Marie Thirlwall, working in Digital & Data Commercialisation at Ploughshare, states, "The underpinning Data Centric Security (DCS) architecture to which Bastion has been constructed is the product of significant research and development undertakings, completed jointly with Dstl and Exsel Electronics, Tarian's parent company. The DCS systems will transform the way organisations shield sensitive data in a progressively digitised world, and we are thrilled that Bastion stands as the first of numerous developments we will together bring to the market."
What makes Bastion stand out includes comprehensive data security, optimising cutting-edge cybersecurity technology and the collaborative development. The unique synergy between private industry and government research underlines the role of public-private partnerships in advancing cybersecurity.
Tarian Technology MD, Keith Hughes, comments on the partnership, "We take pride in leading cybersecurity innovations and this collaboration with Ploughshare enables us to launch revolutionary products globally. Data Centric Security symbolises the future of information protection, and we are committed to assisting organisations in securing their most valued assets. With the launch of Bastion, we are set to revolutionise encryption software."