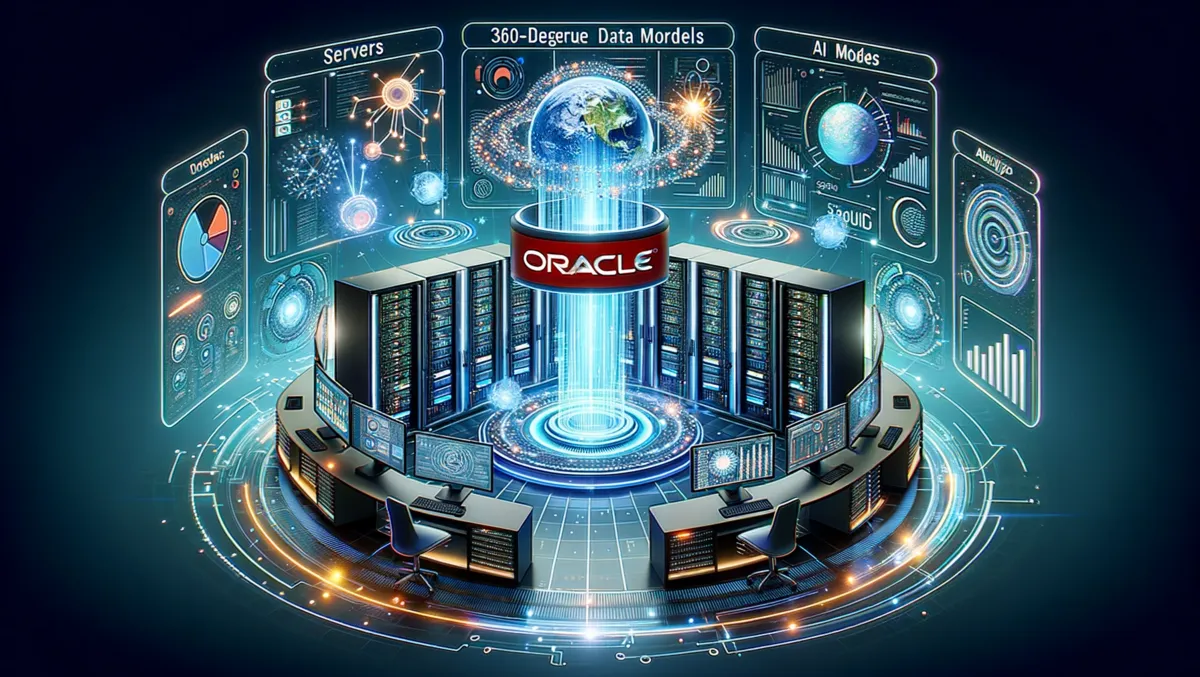 Oracle unveils Fusion Data Intelligence Platform for enhanced business insights
Wed, 20th Sep 2023
By Sean Mitchell, Publisher
Oracle has announced its next-generation Fusion Data Intelligence Platform, promising to provide better insights and faster action pathways for Oracle Fusion Cloud Applications customers. This novel platform is an evolution of the Oracle Fusion Analytics Warehouse product and will combine business data, analytics, artificial intelligence (AI) models, and intelligent applications to enhance business outcomes. By offering business data-as-a-service with automated data pipelines, interactive analytics, and 360-degree data models, this innovative platform will run on top of Oracle Cloud Infrastructure Data Lakehouse services.
The Fusion Data Intelligence Platform is intended to tackle issues faced by many businesses, such as data silos, complex data integration processes and the isolation of data analytics technologies from the business context. T.K. Anand, Oracle Analytics' executive vice president, outlined these challenges, explaining that the new platform "will help change that by going beyond traditional data and analytics applications and allowing users to see insights based on the context of their role and workflows. In fact, users will even be able to make decisions and take action on the data and insights they see without having to leave the application."
The platform's four main capabilities encompass 360-degree data models, Prescriptive AI/ML models, rich interactive analytics, and intelligent applications, all working in tandem to equip businesses with a comprehensive understanding of their organisational data, automate time-consuming tasks, interactively explore and visualise data in a user-friendly manner, and facilitates more informed and speedy decision-making processes.
Industry experts are already expressing enthusiasm for the Fusion Data Intelligence Platform. Holger Mueller, vice president and principal analyst at Constellation Research, expressed that the new platform represents "a true convergence of analytics, data and AI." He added that "This platform's prebuilt intelligent applications, data models and AI capabilities offer a forward-looking strategy for enterprises aiming to thrive in the data-driven landscape."
The Fusion Data Intelligence Platform is not just a singular venture; it forms part of Oracle's multi-year vision to progress from data and analytics to decision-making and action that improves business outcomes. The platform is planned to extend beyond Oracle Fusion Cloud Applications, with the goal of facilitating cross-domain insights by extending its provision to NetSuite and all Oracle industry applications such as health, financial services, and utilities.
Finally, the Fusion Data Intelligence Platform also features a strong portfolio of analytics for Oracle Fusion Cloud Enterprise Resource Planning (ERP), Oracle Fusion Cloud Supply Chain & Manufacturing (SCM), Oracle Fusion Cloud Human Capital Management (HCM), and Oracle Fusion Cloud Customer Experience (CX). The platform will offer users a system of insights for accounting data, insights into work order performance, integrated workforce insights into employees' skills, payroll trends and anomalies and insights into how contract, price, and quote process impact overall customer experience.