Milestone Systems delivers record-high net revenue
Tue, 4th Apr 2023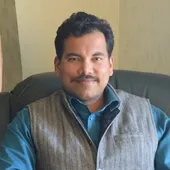 By Gaurav Sharma, Journalist
According to the Danish company's newly released Annual Report, video software firm Milestone Systems has delivered double-digit growth in 2022. The Copenhagen-headquartered technology company recorded an all-time high annual net revenue of 1.5 billion Danish kroner (DKK) (~US$220 million), a 30% increase compared to 2021.
In addition, Milestone reported a pre-tax profit of 11 million DKK (~US$1.61 million) in 2022. As part of an ambitious growth strategy, the company aims to more than double its 2021 revenue by 2026.
A key part of Milestone's strategy is responsible technology. Last year, the company committed to the United Nations Guiding Principles on Business and Human Rights. Milestone will introduce further initiatives addressing how it develops technology and how its products are sold and used.
"It took 21 years to reach the first billion kroner in net revenue, but over just the last three years, we added half a billion kroner to our net turnover. That is a testament to the hard work, engagement, and innovation of our people," says Thomas Jensen, chief executive of Milestone Systems.
"2022 was a challenging year, during which both Milestone and its customers had to learn to live with Covid-19 and manoeuvre the supply-chain challenges and component shortages brought on by the aftermath of the pandemic. The outbreak of war on European soil continued to have tragic consequences for the people involved. Along with other companies, we exited Russia as a result of the invasion of Ukraine. Despite inflation and energy price hikes last year, we grew our business by 30%. Through the strength of our network of technology partners, distributors, and resellers, we navigated a year which was almost a perfect storm."
"As we enter our 25th anniversary year, we are in a strong position to follow our strategic direction to transform our industry by setting the standard for video technology in and beyond security, such as video-enabled solutions for hospitals. We also see many opportunities with the growth of artificial intelligence, which we believe will greatly expand the possibilities of data-driven video technology," adds Jensen, reflecting on Milestone's growth ambitions.
Last year, Milestone added almost 200 people to its global team, which is based across 25 locations.
"We continue to invest, grow, and hire for the future. Our investments in 2022 have put us in a strong position to continue our growth journey together with our partners in 2023," says Lars Larsen, the chief financial officer of Milestone Systems.
Other highlights from the year included announcing a new cloud solution, Milestone Kite powered by Arcules. Kite is a simple, secure, scalable video security service (VSaaS) solution. The cloud-based solution is primarily designed for small- to medium-sized businesses and larger organizations with multiple satellite and remote locations.
The company also announced that it would explore new opportunities for Xprotect in and beyond the traditional security market. The software has been deployed in over 500,000 installations worldwide and is used by various end users, from airports to hospitals to tourist attractions.