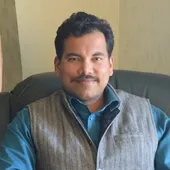 By Gaurav Sharma, Journalist
Let'sMOD launches a platform that combines rapid game creation using generative AI into a "revolutionary social play experience".
"Users generate an endless feed of games and gameplay highlight reels, dubbed "TikTok of Gaming." Patent-pending technology that taps into techniques from quantum mechanics opens a new chapter in the gaming industry," claims a company spokesperson.
Let'sMOD enables users to enhance and remix one another's 3D microgames or MODs. Generative AI boosts this endless feed of personalized adventures and nurtures a vibrant and creative community.
"We are on a trajectory to redefine gaming. Harnessing our team's unusually diverse expertise, we're charting the course for an intuitive, Generative Microgame AI experience. Imagine creating rich, dynamic microgames and their highlights with unparalleled ease and enjoyment," says Dr Amir Zarkesh, chief executive officer of Let'sMOD, a serial entrepreneur and particle physicist.
"Amidst the unprecedented surge in generative AI within the gaming industry, with the market projected to grow at a CAGR of 23.3% by 2032 per Market.Us, Let'sMOD redefines the player experience. It's a brainchild of a uniquely-composed team with rich backgrounds in game design, AI, product design, and quantum mechanics. It pioneers patent-pending technology that taps into the Feynman Path Integral from quantum mechanics amalgamated with large language models."
"What sets the user experience on the Let'sMOD platform apart from other micro-gaming platforms is our foundational technology. It enables a reusable set of intelligent parts within microgames to collaboratively engage with players during the modding, remixing, and highlight reel generation process. While we currently offer over eighty parts powered by our Generative Microgame AI, we anticipate expanding our part catalogue into the thousands. This method contrasts starkly with the code generation strategies many leading game companies employ with generative AI," adds Zarkesh.
Industry pioneers recognize Let'sMOD's transformative potential. Kamran Elahian, an entrepreneur with four disruptive unicorn IPOs and the chairman of the advisory board at Let'sMOD remarks, "Let'sMOD is spearheading the fusion of artificial intelligence, gaming, and social media, setting new standards for the user experience."
"I'm struck by Let'sMOD's prowess in seamlessly incorporating AI into video games. Their robust foundation and pioneering spirit position them as game changers, heralding limitless possibilities," says Bill Jia, the vice president of engineering at Meta and a board member of Let'sMOD.
"Established in 2022, Let'sMOD is a Silicon Valley tech trailblazer and the emerging leader in user-generated microgames. The firm champions a patent-pending technology inspired by the Feynman Path Integral, aiming to harness the vast potential of Generative Microgame AI. This technology empowers users to browse the feed of highlight reels and seamlessly play, create, and remix microgames. With a team seasoned in AI, gaming, product design, and quantum mechanics and backed by a track record of successful exits, Let'sMOD is dedicated to pushing the boundaries of playable experiences, unveiling innovative avenues for the next wave of interactive entertainment," concludes Zarkesh.