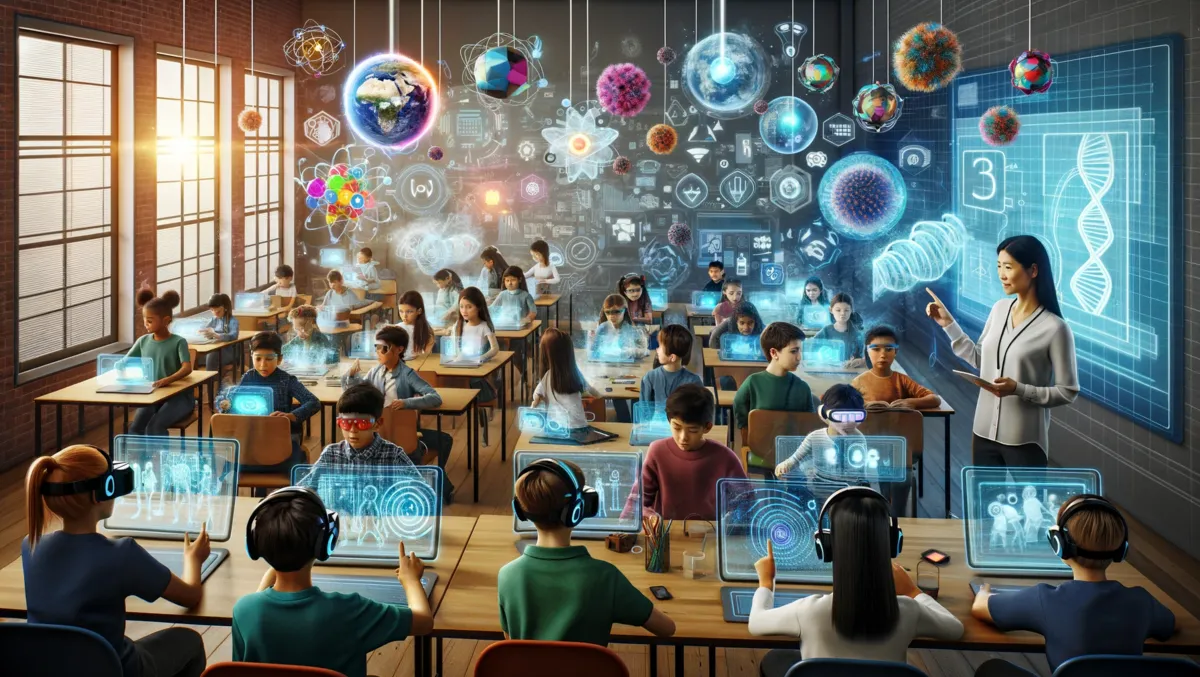 Kabuni launches immersive learning platform with 'Learn-to-Earn' model
Kabuni, a provider of immersive learning experiences, has launched a new platform, Kabuni WIZARD, designed for children aged 8 to 18.
The education technology aims to transform the way young people learn, introducing a 'Learn-to-Earn' model which rewards both students and their teachers for their educational achievements, the company states.
With a commitment to democratising access to high-quality education and addressing the pressing challenges facing today's education sector, Kabuni WIZARD leverages spatial computing, artificial intelligence, and Web3 technologies. Overall, the platform strives to deliver safe, personalised, and immersive learning experiences aimed to engage learners more deeply.
According to Kabuni, one of the key selling points of the newly launched platform is its use of extended reality (ER), virtual reality (VR), virtual environments (VE), and augmented reality (AR) to deliver education more vividly.
It's an extension of learning on another level, propelling education delivery, learning methodology, and assessment to a whole new dimension. This highly immersive learning environment aims to enhance both student engagement and comprehension.
Powered by blockchain technology, Kabuni WIZARD promises an authentic global classroom experience, transcending geographical boundaries and creating secure records of learning achievements. Students from anywhere in the world can connect, learn, and grow together, fostering a sense of unity and collective growth among global learners.
The platform further augments the learning journey with the introduction of a new feature, the Kabuni COIN. A utility token, the Kabuni COIN introduces a novel layer of incentive to the learning process, allowing learners to engage with content in creative ways.
The Kabuni COIN can be spent within the platform for various purchases, thereby instilling a sense of rewarding achievement among learners. Notably, through a collaboration with Mastercard, these tokens can also be spent in the real world.
Nimesh Patel, Founder and CEO at Kabuni, underscores the significance of this platform, saying, "Kabuni Wizard aims to democratise education and prepare children for the future world of work with the requisite Web3 skills and knowledge for the future."
Patel also discussed the futuristic aspect of education, adding, "NFTs and digital assets are part of the new digital world that's here to stay. Kabuni provides a safe space for children, parents, and educators to understand the infrastructure of digital currencies and learn the ins and outs."
As the education sector grapples with the emerging challenges prompted by shifts in the global landscape, digitisation and disruption of traditional learning methods, platforms like Kabuni WIZARD seek to offer compelling solutions.
By empowering both teachers and learners with the resources they need to succeed, Kabuni hopes to aid in building a more equitable and effective global educational ecosystem.
Addressing Kabuni's partnership with the company, Lindsay Robertson, CEO of Optimus Cards, stated, "We are hugely excited to be partnering with Kabuni to provide a secure and purposeful education experience for both students and educators." Robertson further revealed plans for integrating Kabuni COIN to expand its utility beyond the Kabuni ecosystem.
With the launch of Kabuni COIN, learners and teachers worldwide are now being invited to join the Kabuni community. Kabuni states the company hopes to deepen its commitment to transforming the education landscape, one innovative solution at a time.