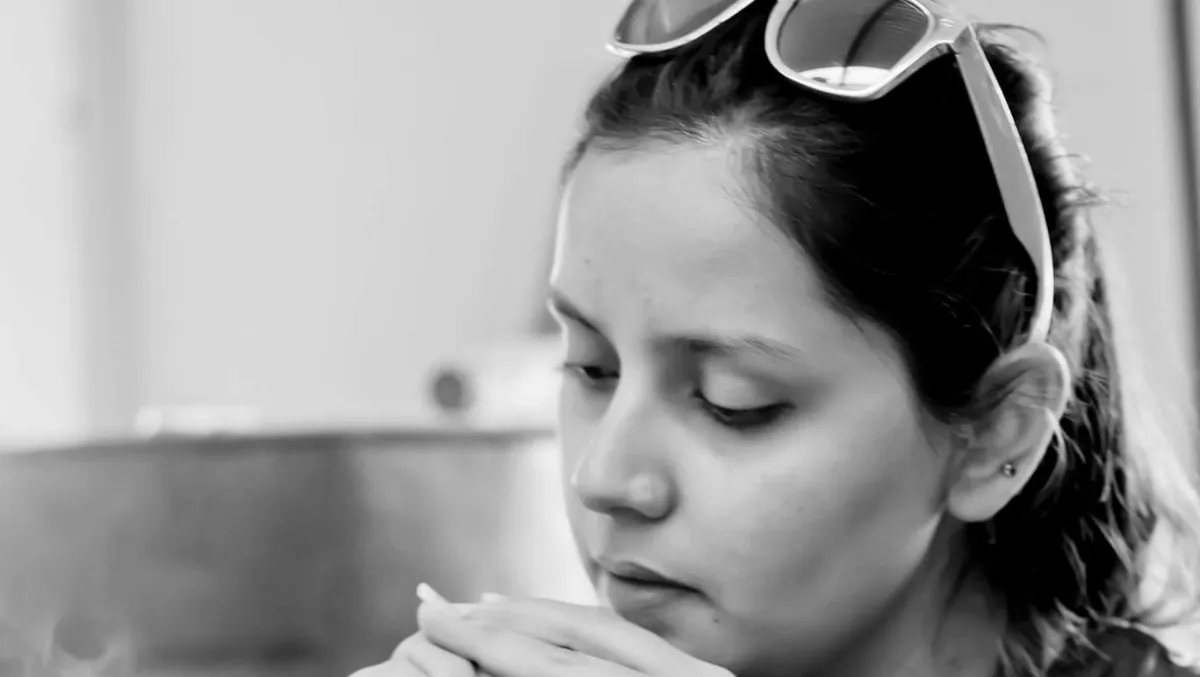 IWD 2023: The Art of Shifting Careers - from art to telco
Wed, 8th Mar 2023
I have always had a strong affinity for fine arts, whether sculpture, textiles, or miniatures. The foundation of my inspiration has always been the notion of creating something out of nothing; maybe that is how I created a version of myself who now has a career in tech without having any prior knowledge.
Coming from a third generation of Army veterans, I could not have imagined going into humanities. However, as the proverbial adage goes, "when there is a will there is a way," my fervour and love overcame my family's rigid rules, and I managed to enrol myself in an art school. Though I can say that my veteran environment did prepare me for industries like tech, where discipline, innovation, and consistency are the keys to success, other factors led me to where I am today.
Moving to UAE, I had to face lots of intersectional discrimination since, apart from being a woman, I am also a person of colour coming from Pakistan, where discriminatory barriers for women of colour in individual workplaces are comparatively higher. I understood then that I had to take action if I were to survive. I had to start from zero because I was a one-woman show in a new nation with no connections and no personal relations. From moulding sculptures and art collections, to telco towers and mobile connections, I decided to educate myself on current trends, and the emergence of the digital era immediately drew my eye.
At present, I work as a Team Lead at Forest interactive for the Middle East and Africa (MEA) Region. I am spearheading initiatives and breaking barriers in a male-dominated sector. I could not have fathomed working in tech with an Arts Degree. Since Forest Interactive is a leading telecommunications company with a strong clientele in the mobile operator space, I need to learn the industry from scratch. I began pitching to prospective clients our core offerings of platform as a service solutions, content subscription, and direct carrier billing.
If you are a woman wanting to venture into the tech space yourself, here are some tips for you.
Plan Ahead
The first thing I did was to consider the next five years. I made a plan of what I wanted to achieve, aligning them with my goals. Establish manageable milestones and divide them into more manageable chunks. I enrolled myself in digital marketing courses and decided to upskill and gain some technical knowledge.
Upskill
I came across Forest Interactive's job posting, which required someone passionate, innovative, an avid storyteller, and a marketer for their new office in Dubai. I was well versed in all aspects of marketing due to my upskilling. I applied for the job and got it. I was still new to how the digital business runs, and although the industry is male-dominated, I was lucky enough to come to a place where diversity and inclusion initiatives are a pinnacle for employee satisfaction. I had a wonderful group of supporters who mentored me and allowed me to learn on the job. Flexible work hours also benefited me as they allowed me to plan my day between doing and learning tasks. I joined the Dubai office on an entry level, doing all the leg work, but I was happy to learn and practice the skills that I had garnered. I also had a chance to become a mother at Forest Interactive, and during the entire period, Forest Interactive supported me, taking into account what hurdles we as women have to overcome as parents and the necessary changes we have to go through regarding our professional life.
Don't be scared to make mistakes
Coming to a tech company where everyone has the technical experience and skills, I was unafraid to be the most inept person in the room because the only way forward is to learn. I was curious about the jargon being used and its purpose. I did my research and asked silly questions, and accepted my uncertainty. I slowly made my way up and was given more projects to handle, and the rest is history.
Today I am leading the MEA region for Forest Interactive, and we just celebrated our fifth anniversary. I have been able to partner up with some of the major telcos in the MEA region and am spearing heading business development. This is all because Forest Interactive believed in me and overlooked my gender, race, and marital status. Organisations need to champion non-discriminatory values and equitable stances if they are to grow.
In conclusion, on this International Womens Day, aligning with the theme of #embracingequity, organisations and leaders must understand that men and women have different roles to cater to if society has to move forward. We are biologically different and hence have different journeys as a parent. As more women are given equal opportunities to start with and are understood that we have a different way of navigating our lives when compared to men, we can expect to see more stories in tech platforms like mine and a brighter future for the industry.