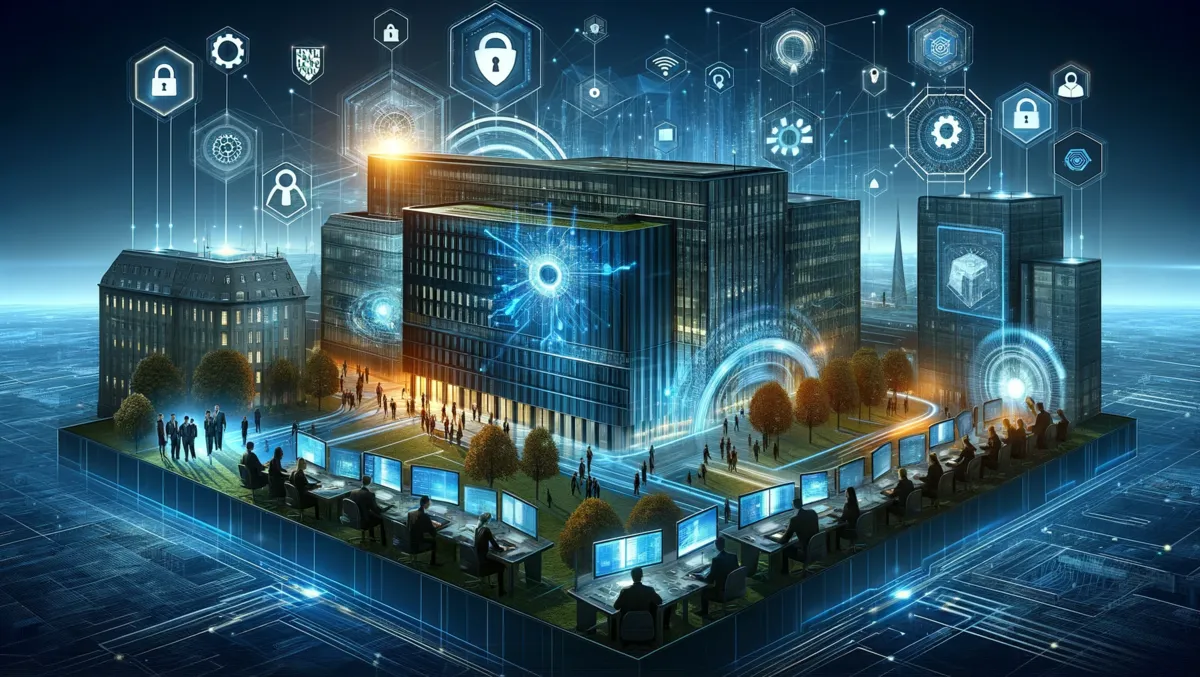 Innovative UK cyber firm coc00n joins NCSC initiative to tackle national cyber threats
In a remarkable move aimed at bolstering the UK's cyber resilience, coc00n, a British cyber security tech firm, has joined a forward-thinking programme initiated by the National Cyber Security Centre (NCSC). The NCSC, which acts as the public-facing arm of Britain's intelligence agency GCHQ, is committed to making the UK the safest place to live and work online.
coc00n is one of just six cyber security and tech companies to be handpicked for their "innovative" contributions in the cyber landscape. The firm was founded by former members of GCHQ and the NCSC, and has previously advised government departments and operators of critical national infrastructure on secure cyber systems management.
Commenting on this collaboration, Lucy Burnford, the CEO of coc00n said, "We are absolutely delighted to have joined the NCSC's cyber security programme and to have been recognised as a unique and innovative organisation within the cyber security space. It is vitally important to have a collaborative, innovative approach to cyber security thinking in order to help protect the UK against a wide range of cyber security threats."
This 12-week collaborative programme gathers a small but exceptional cohort of cyber experts and technologists. They will collectively address a broad spectrum of threats and challenges—everything from risk management to ransomware detection—and work to solve some of the most pressing cyber security issues facing the UK today.
coc00n has distinguished itself by developing state-of-the-art cyber security technology along with a concierge service. This service is aimed at safeguarding the personal mobile devices of a high-risk clientele that includes corporate executives, lawyers, celebrities, and public figures, especially at a time when cyber-attacks against such individuals are on the rise.
In addition to their security measures, coc00n offers a unique suite of cyber protections that wrap around mobile devices, including phones, tablets, and laptops. This proactive measure ensures privacy, data security, and allows for highly secure, military-grade encrypted communications, a level of security previously unavailable in the private sector.
Burnford elaborated on coc00n's role, stating, "coc00n is playing a vital role in helping to protect against cyber-attacks by securing the personal devices of entrepreneurs, C-suite executives, high-profile and high-risk individuals who are targeted in deliberate and sophisticated cyber-attacks. We are proud to be part of an innovative and collaborative culture that the NCSC is curating, bringing together some of the brightest minds, security professionals and technologists across the UK."
The programme arrives at a crucial juncture. Recent investigations have exposed how high-profile individuals and organisations are increasingly being targeted for cyber-attacks. This makes the initiative all the more urgent, as it combines the efforts of government and private-sector expertise to build a fortified digital environment for the UK.
As cyber threats continue to evolve, collaborations like the one between coc00n and the NCSC may well prove to be crucial in safeguarding the nation's digital landscape.