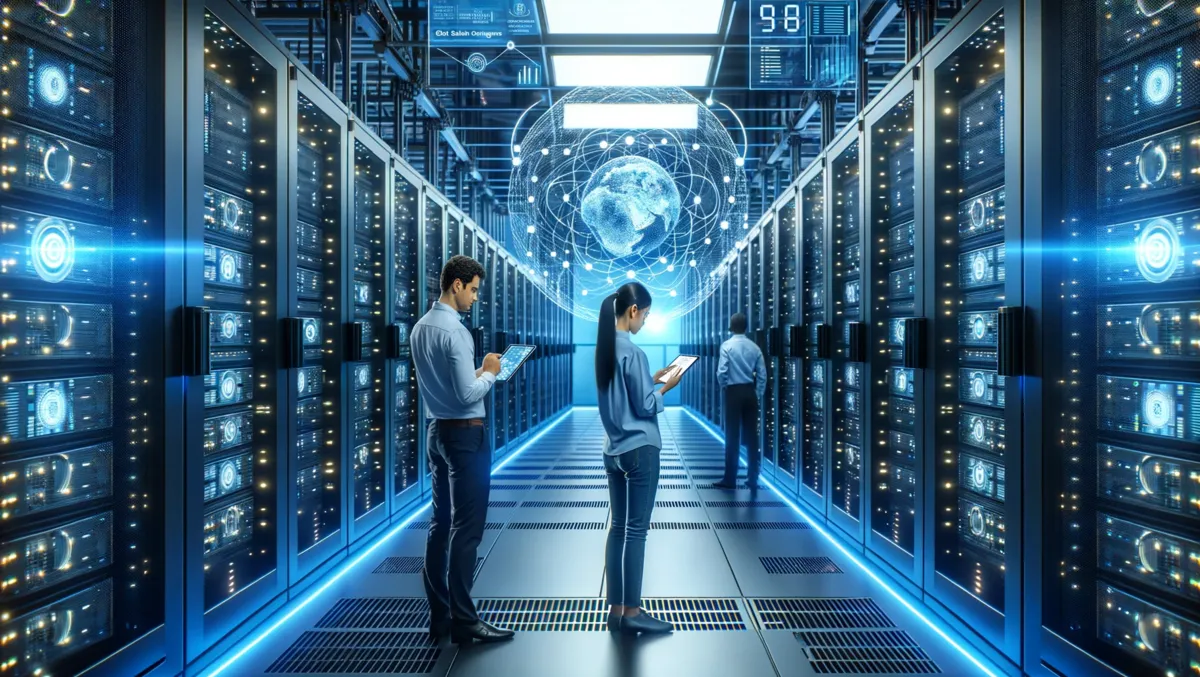 IFS sees significant YoY growth bolstered by AI investments & customer gains
IFS, a global cloud enterprise software firm, has reported significant year-over-year (YoY) increases in various areas within its Q3 financial report, following substantial customer gains and continued investment in Artificial Intelligence (AI) technology.
In the announced report, the company recorded a significant YoY increase in Annual Recurring Revenue (ARR) of 49%, a cloud revenue increase of 54% and software revenue growth of 37%. The latter comprises an impressive 80% of IFS's total revenue. Major customer achievements and upgrades from organisations such as Tele2, Culligan, Van Oord, Roxtec International, and De Havilland were cited as being factors in these results. The company's commitment to rapid time-to-value and continuous investment in AI and ESG capabilities is augmenting its competitive edge and driving increased demand.
IFS reported strong fiscal results for the year to date (YTD) ending 30th September 2023, with a 33% revenue growth YoY. The company uses advanced capabilities and customer-friendly features of the IFS Cloud technology to attract new customers and inspire existing ones to extend their usage and provide outstanding Moments of Service for their consumers.
IFS's investment in AI is increasing with IFS.ai, the company's AI architecture that extends the value of Artificial Intelligence across all its capabilities and throughout its customers' businesses. The increasing macro interest in AI adds to the positive prospects for IFS.
In a recent study carried out by Forrester Research, it was found that average customers of IFS Cloud realised over $36m USD in savings over just three years, with more than $13m being sustainability benefits. Commenting on the impact of IFS's technology on its customers, Darren Roos, CEO of IFS, stated: "The 37 percent increase in software revenue over the last 12 months is a testament to the trust our customers have in IFS and the dedication of our teams. We have transformed into a cloud-first technology vendor that continues to deliver value through organic growth and acquisition to stay at the forefront of innovation."
Regarding the financial outlook, Matthias Heiden, IFS Chief Financial Officer, commented: "It's clear that macro-economic challenges continue to impact many industries, but we are pleased to be engaged with customers who see the need and opportunity to use technology to drive efficiency." Crucially, he stated: "IFS is well positioned to help them achieve competitive differentiation. This has translated into significant growth with total revenue up 33% YoY and ARR up 49% YoY."
Successes to date in FY2023 include a substantial increase in software revenue to EUR 597m, a 37% increase YoY. Recurring revenue was up 38% at EUR 560m, while cloud revenue increased by 54%. The total revenue for YTD FY2023 was EUR 749m, a 33% increase compare to YTD 2022.
In addition to healthy financial outcomes, IFS has also established itself as a frontrunner in the tech industry with acknowledgements from IDC and Gartner, being named a Leader in the IDC MarketScape Service Life-Cycle Management Platforms 2023-2024 Vendor Assessment and a Visionary in the Gartner Magic Quadrant for Cloud ERP for Product-Centric Enterprises, 2023.