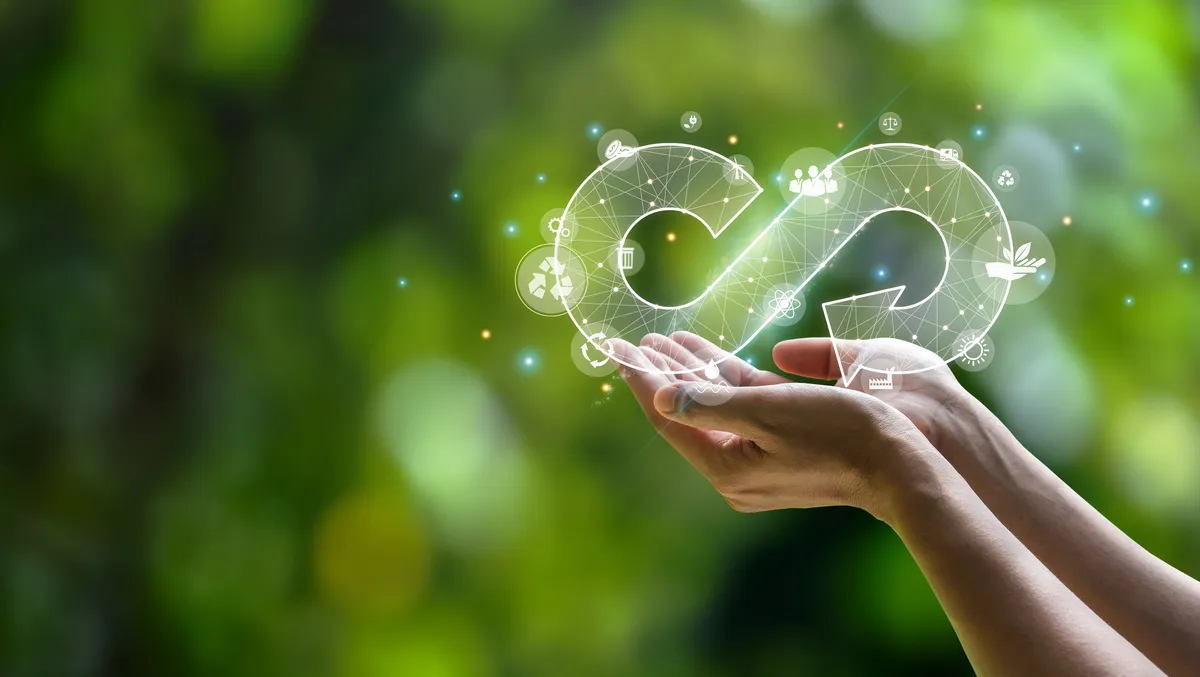 HPE launches new sustainability services on GreenLake platform
Hewlett Packard Enterprise (HPE) has announced the preview of a new sustainability dashboard on the HPE GreenLake edge-to-cloud platform and a comprehensive portfolio of sustainability services.
The offerings, which span technology, services, financing, and asset upcycling programs, are designed to help organisations reduce the carbon footprint associated with their IT estates.
Pradeep Kumar, Senior Vice President and General Manager, HPE Services, says, "Achieving sustainability targets in a hybrid IT environment can be complex and daunting. HPE breaks down this complexity with technologies and services that enable organisations to advance from strategy and design to operations and positive impact.
"Our unique, comprehensive approach helps customers transform sustainability initiatives from incremental pockets of activity to a holistic approach spanning every IT domain."
Organisations of all sizes have announced plans to reach their sustainability targets but making progress towards those goals is not simple, HPE states. Challenges often include lack of visibility and metrics, a shortage of specialised expertise, and an escalating and complex regulatory environment.
Preview of the new sustainability dashboard on the HPE GreenLake platform
To help organisations monitor, observe, and reduce their energy consumption within their IT estate, HPE states it will soon offer a new sustainability dashboard on the HPE GreenLake platform that delivers key insights on IT energy consumption, carbon emissions, and electricity costs. The dashboard will leverage advanced analytics from the HPE portfolio across compute, storage, and networking to improve overall sustainability performance.
New technology from OpsRamp, which HPE acquired in May 2023, will provide additional sustainable IT capabilities to the dashboardby delivering aunified approach to manage multi-vendor infrastructure and application resources in hybrid and multi-cloud IT environments.The sustainability dashboard, which is currently being previewed with select clients, will help move organisations from the ideation and design stages of sustainable modernisation into operations.
Achieve sustainable modernisation starting from the workload
To support organisations on their transformation journey, HPE delivers a unique workload-in approach, utilising an array of tools and processes, to address environmental and sustainability goals and efficiently plan for modernisation. The sustainability services include two new capabilities that bridge technology and data centre facility solutions to offer an analysis of an organisations overall consumption, HPE states.
New workshops that explore a combined and sustainable approach to IT, workloads, and data centres are now available to customers seeking to begin their journey. New sustainability baselining services provide a clear picture of energy usage and emissions within their IT estate by considering commonly accepted accounting and reporting principles.
Customers also now have access to the newly enhanced HPE Right Mix Advisor a process used to identify application modernisation and hosting requirements. Its new capabilities allow HPE to build an analysis of workload power consumption and calculate carbon footprint, collectively, or at the application level. This process is paired with theredesigned HPE Edge-to-Cloud Adoption Framework to enable support of sustainable IT goals in an organisations operating model.
New sustainable IT operations to reduce carbon footprint
Additional new capabilities include services and solutions to gain visibility, control, and management capabilities of an organisations IT and data centre carbon footprint.
New operational services that provide customers with a continuum of sustainability features including access to dedicated experts, asset upcycling services, customised Circular Economy Reports, and access to additional certifications.
Education is an additional layer of operational coverage and is supported with the refreshed HPE Digital Learner an online learning subscription service that now includes sustainable upskilling for IT and data centre facility employees. Customers can now offer their employees access to the ITIL 4 certificate: Sustainability in Digital and IT and the EPI Certified Data Centre Environmental Sustainability Specialist (CDESS) certifications directly from HPE, the company states.
Expanding the Force for Good program to SMBs
The HPE Financial Services Force for Good Financing Program, announced earlier this year, rewards organisations that demonstrate a measurable commitment to sustainability.
HPE is expanding the program to include additional industry-recognised standard indexes, which increases the number of small and mid-sized businesses (SMB) eligible for the program. When this program is combined with HPE Asset Upcycling Services, organisations can support broader sustainability initiatives through all stages of the IT asset lifecycle, from planning to removal.
Gerri Gold, Executive Vice President, President and CEO, HPE Financial Services, comments, "HPE Financial Services unlocks value from legacy IT assets to fund organisations transitions to more efficient technology, and gives those older assets new life through upcycling, all of which leads to a beneficial circular economy.
"Today, we are building on this commitment to sustainability by expanding our Force for Good financing program, which rewards organisations for progress they achieve on their sustainability initiatives. Combined with the visibility and insights from the sustainability dashboard on HPE GreenLake, and the comprehensive expertise from the HPE Services team, HPE is well equipped to act as a strategic partner to any organisation seeking to reduce their IT carbon footprint and make progress on sustainability."