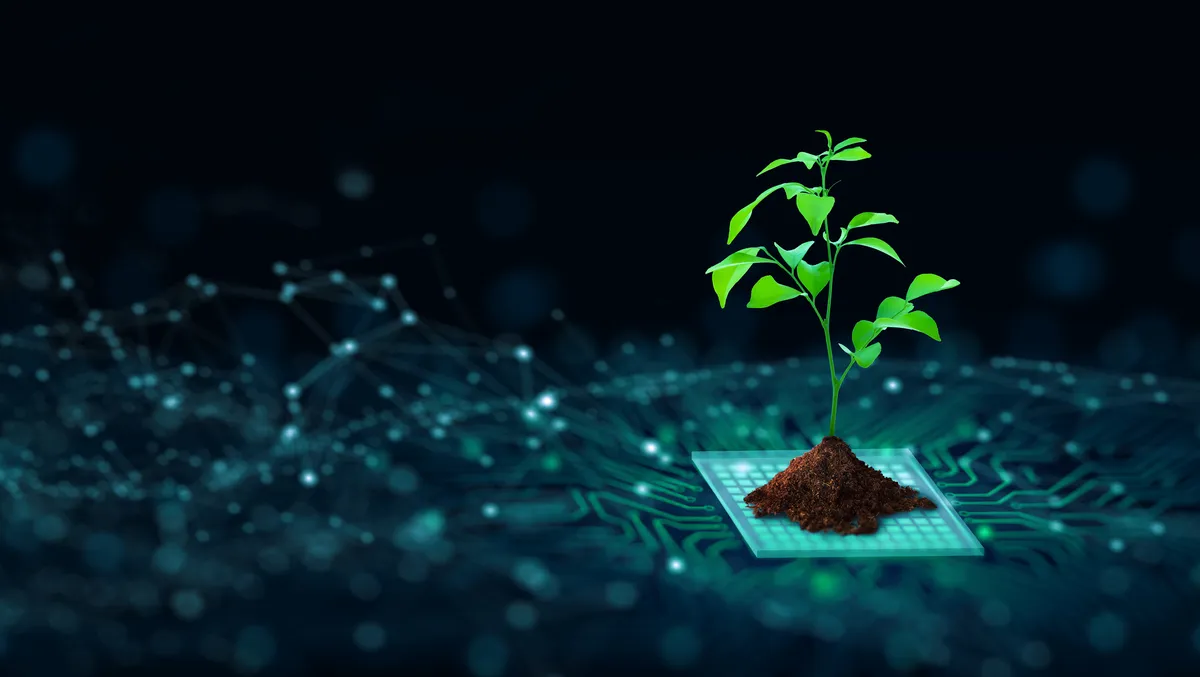 Going green: How the cloud can drive sustainability goals
Wed, 1st Mar 2023
The rapid growth in demand for digital services in recent years has coincided with pressure placed upon organisations to prioritise sustainability within their business. According to Gartner, global IT spending is projected to climb by 5.1% to $4.6 trillion in 2023. In tandem, sustainability is now a top ten business priority for CEOs for the first time ever.
In 2021, the UK government published its Net Zero Strategy, setting out a pathway to reach net zero greenhouse gas emissions by 2050. According to this strategy, suppliers with contracts over £5 million annually are required to commit to this target and produce a carbon reduction plan. As a result, companies are rapidly trying to implement greener solutions to help meet these ambitious targets.
Computing developments are providing a way for businesses to ensure power savings and protect the environment. Central to this is cloud computing, which is emerging as one of the top technologies for businesses looking to curb their carbon emissions. In fact, by migrating workloads to the cloud, organisations can reduce their energy consumption by 65% and their carbon emissions by 84%.
The foundations of cloud migration
Cloud migration involves moving a company's digital assets, services and data from a legacy infrastructure to the cloud. Embarking on a cloud migration journey can be a transformative shift for a business, so it's wise to take an end-to-end look at the cloud journey. This will help to confirm which capabilities and activities are needed to execute effectively across the three main cloud migration steps; define strategy and build a business case, assess what to move, where to move it and when, and finally, moving ahead with the migration.
A move to the cloud has to be rooted in business outcomes - such as sustainability. Based on this objective, a company can tailor its cloud migration strategy. A key element of this strategy is determining which type of cloud environment they will migrate to. When it comes to the public cloud, It's important to note that not all providers are as equally 'green' - the way they plan, develop, power, run, and shut down their data centres is influenced by various corporate sustainability promises that they have made.
Once a strategy has been created, it's now time for an organisation to understand its existing architecture and determine the most appropriate applications and data to migrate to the cloud. This enables migration planners to make informed decisions and minimise risk. When it's time to move to the cloud, a business will have to modernise existing applications as needed and transform any architecture. The ultimate goal is to create an entirely new technology operating model that enables the company to innovate more quickly but, most importantly, sustainably.
Reaching sustainability targets
Only once a company has migrated to the cloud will it be able to see how the approach helps it to reach its sustainability targets. Typically, there are four key areas in which a move to the cloud will support an organisation's sustainability efforts. These include:
Reducing carbon emissions
Cloud computing has the potential to lessen the global carbon footprint because it enables numerous functions to be completed remotely. According to a forecast by IDC, cloud computing is helping reduce the amount of carbon emissions produced, potentially preventing more than one billion metric tons of CO2 from 2021 through 2024. A key factor in this is developments in data centres that mean they can more efficiently manage power capacity, optimise cooling, leverage the most power-efficient servers, and increase server utilisation rates, which all contribute to the reduction of CO2 emissions. Firmus, an Australian cloud infrastructure provider, has developed one of the most efficient data centres in the world using open source technologies. Through an innovative immersion cooling solution, it submerges servers in a bath of non-conductive, biodegradable fluid that is approximately 1000 times more effective at wicking away heat than air. This is enabling Firmus to offer a public cloud service, Supercloud, at a price point significantly lower than the rest of the market.
Reducing on-premises environmental impact
With a cloud-only approach, businesses can save energy by not powering on-premise infrastructures. By utilising public cloud infrastructure or running their own private cloud in one of the data centre colocations, companies don't have to run their own data centres and can rely on the investments made by public cloud and data centre service providers, who are some of the largest purchases of renewable energy to develop more efficient forms of computing at a large scale.
Migrating to the cloud can also mean companies can cut down on their 'electronic waste' - essentially anything with a plug or battery. Electronic waste is one of the fastest-growing domestic and commercial waste streams, but by reducing the amount of equipment physically within an office, businesses reduce the potential electronic waste that can be produced. This can act as a key proof point in a business's carbon reduction plan to actively demonstrate how they are committing to operate more sustainably.
Cloud computing can be used by businesses to monitor how they are tracking against their sustainability targets the entire way along their supply chain. As an example, to avoid any unnecessary downtime which can result in energy being wasted, a business can use predictive maintenance to monitor how a piece of equipment is performing and schedule maintenance before an issue arises. By measuring how they are performing and having a baseline to work from, only then can an organisation make improvements.
Looking to the future, how a business approaches its technology infrastructure will face growing scrutiny as the need to take sustainability seriously also grows. It's down to all organisations to take responsibility for how their operations impact the environment and adopt strategies with sustainability at the core. Customers and suppliers expect full transparency into a company's sustainability strategy and will take their business elsewhere if they don't feel like targets are being met. The cloud offers organisations the opportunity to continue to grow in a sustainable way, leading to both a greener planet and a greener balance sheet.