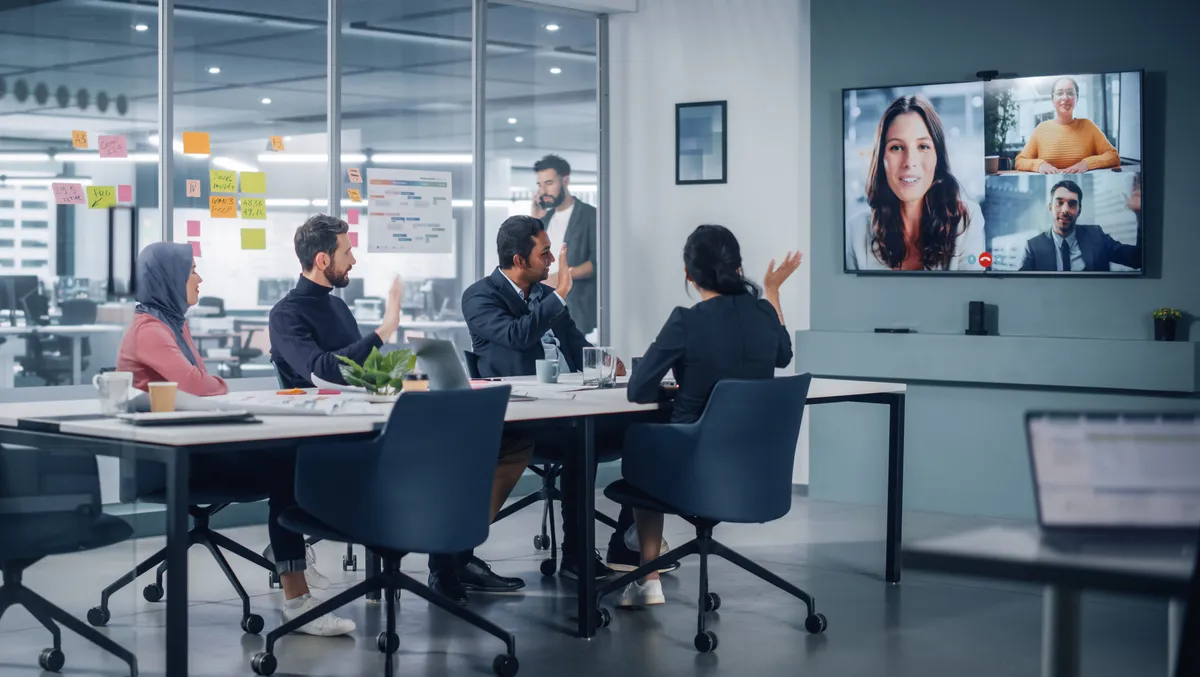 Five key issues to address to make hybrid working a success
The Metaverse is coming whether you like it or not – with Meta, Cisco and Microsoft all set to release their first forms of the Metaverse for meetings this year. Watch out for a blend of avatars, virtual reality (VR) and augmented reality (AR) which will enhance the current video and collaboration tools we already have to create a more inclusive office experience. But there is still a way to go before it replicates the sense of togetherness people feel from coming into the office. So, what can companies do now to improve collaboration and make hybrid working a success?
Although we're hearing tales of staff being pushed back into the office against their wishes, hybrid working is here to stay – it's what employees want. We know from the Work Trend Index Report that 73% of employees say they need a better reason to go to work than just company expectations. This also extends to flexible work - not just where we work but when, for example, mixed hours, fitting around personal life and childcare needs. The challenge is whether employees' view of hybrid work meets the manager's and leader's interpretation of hybrid work.
Hybrid work enables effective collaboration between people and places, bringing people and information together to increase productivity. However, recent research has shown 63% of IT directors are not very confident in their IT estate's ability to support hybrid working fully. But there is already tech that is helping create better collaboration and making hybrid working more successful. The real issue is about adoption. Companies need to adopt the technology consistently so employees use the tools the company has invested in rather than allow shadow IT and a mix of different tools, which create confusion, inconsistency and poor adoption.
A key issue is that businesses need to know what type of working environment they want or need to create to cater for both remote and in-office workers. Or how to measure whether their hybrid work enables greater flexibility and improved productivity and efficiency.
So, how can we move forward?
The key is agility and adapting to the needs of different age demographics, job roles and business needs - it's not a one-size-fits-all. As such, technology must be adaptable to work around the needs of employees and the business.
Although the pandemic fast-forwarded the use of technology to help remote working, most companies still don't have the right tech to make hybrid working a success. We know that 83% of companies haven't innovated their meeting rooms since the pandemic to cater to workers working remotely while others are in the office. Companies must invest in new tech spaces to support new ways of working. Only by doing this will they enable better inclusivity and flexibility in the workplace.
There are five key areas that businesses need to address to create positive collaborative spaces so hybrid working is successful.
1. Network infrastructure and connectivity
For many home users, network connectivity is still an issue. Not everyone has access to superfast broadband, so when trying to work from home, hybrid working becomes problematic if the right infrastructure and connectivity are not in place. Companies should be working with individuals to help them improve their connectivity by providing the right advice on accessing better facilities and educating them about how to improve their connectivity. Not everyone is a tech wizard, and IT departments must recognise this and adapt their services accordingly.
2. Space and Culture
Post-pandemic many companies have been left with substantial office spaces they don't know what to do with. Although people are coming back into the office, it's often only for one or two days a week. And when people are in the office, how do they work with those working remotely? Deciding what type of building or office space will complement your culture and how you want to work is vital. Some companies, like Vodafone, are selling their offices and leasing back a smaller space. Others are moving or renting out floors. Working out how to create the right sized space and what to have in it is critical to employee engagement. Staff want places where they can collaborate with others in the office but also be able to 'meet' virtually with people at home, and remote workers need to feel 'included' too.
3. Collaboration technology investment
Investing in the latest technology is key to effective collaboration, whether in or out of the office. Digital whiteboards and tech that puts everyone in a meeting room into a 'box' on screen for remote workers to feel more included, to translation tools, transcripts, live audio, and text interpretation are all part of the way hybrid work is going to be successful. Ensuring remote workers feel part of the meeting or office fosters inclusivity. The pandemic enabled more diversity in the workforce as people with disabilities or those needing flexible childcare or living further afield could work remotely. The latest tech tools will help companies ensure these employees are not 'lost' as we move from everyone remote working to a hybrid working reality.
4. Championing adoption
While the tech exists to help improve collaboration, companies need to ensure their employees know how to use it. The HR department has a clear role in ensuring hybrid working is a success. It needs to champion the use of collaboration tools and train people appropriately and consider setting everyone's personal goals for its use. Only by embedding collaboration tech and its use across the company will hybrid working be a success. But managers can't just rely on collaboration tools to ensure employee engagement. They need to listen to them, hear their concerns and communicate on a one-to-one basis and connect on a personal level to ensure genuine engagement.
5. Zero trust security
Having the right security in place is essential to hybrid work success. With hybrid working, the security boundaries have changed – no one knows where anyone is accessing their network from and whether it's secure or not. A zero-trust approach to security across everything is a must. IT departments need to ensure that every employee has the right security enabled on their devices, for example, two-factor authentication. Employees must also have regular training on the latest cybersecurity threats and challenges. Zero trust should be the norm in every business, and training needs to be stimulating to foster employee engagement.
Hybrid working is a reality, and it's not going away. It's part of stepping towards a global Metaverse where we communicate, collaborate and shop globally. It's also a key driver for sustainability and inclusivity. Hence, companies need to address the issues holding them back and ensure employees effectively engage with collaboration tools now, or they will lose out in the long run.