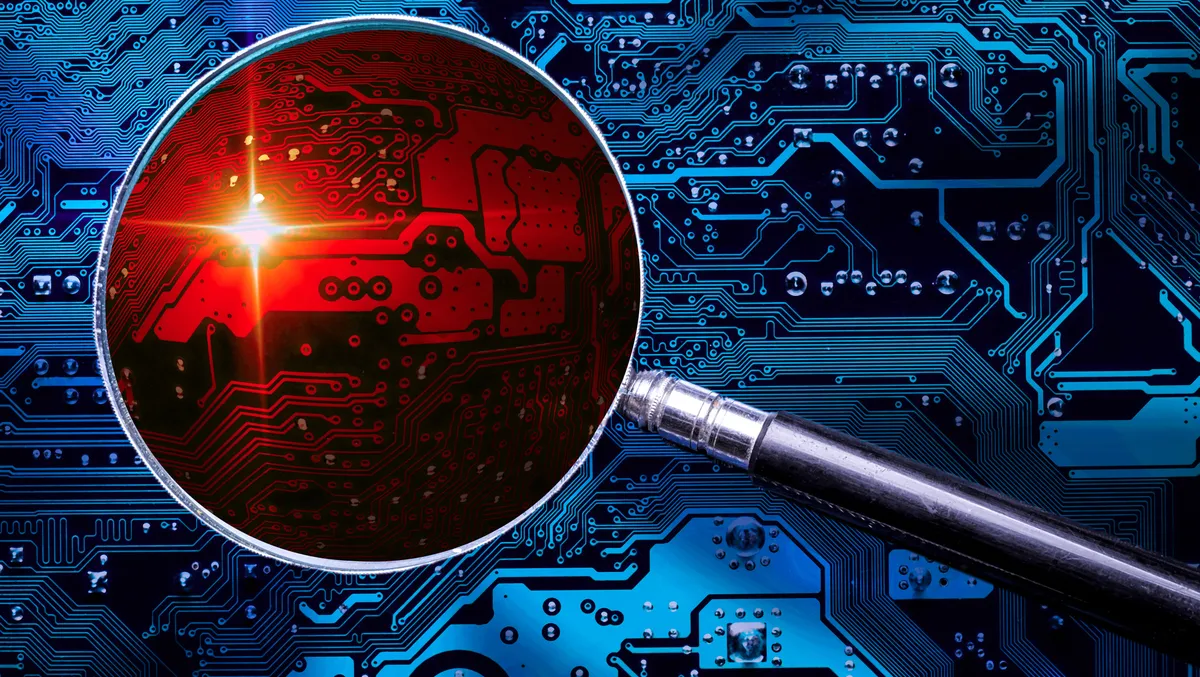 Detego launches a digital evidence analysis tool Analyse AI+
Detego Global, a digital forensic software solutions provider, has released Detego Analyse AI+. This latest offering marks a significant enhancement to Detego's central analytical platform and incorporates AI technology to empower investigators and accelerate the analysis of vital evidence.
"Detego Analyse AI+ takes the investigator-centric capabilities of Detego Analyse to new heights, cementing its position as the go-to solution for on-scene and lab-based investigators in the corporate, military and law enforcement sectors," says the company.
Analyse AI+ unveils a suite of cutting-edge tools, including AI-powered semantic search, rapid identification of similar images and patterns, lightning-fast AI audio/video transcription and the real-time translation and transcription of audio and video evidence.
In addition, Detego Analyse AI+ continues to deliver industry-leading capabilities that investigators have come to trust, including advanced AI-powered object detection, multi-language OCR (Optical Character Recognition) and offline document translation from over 230 languages to English.
Among the key features of Detego Analyse AI+ is the advanced semantic search, which helps investigators save hours of manual data sifting by leveraging AI to search for broader concepts and contexts within images and videos.
This tool significantly reduces the limitations of keyword searches. It helps investigators pinpoint any advanced concepts such as "men in masks with automatic weapons in London at night", "drug deals in a black sports car belonging to a specific brand", "screenshots of customer account details", "distressed children" and "uniformed teams holding flags with terror-related symbology".
The solution also provides investigators with the ability to swiftly scan evidence for similar images by uploading a reference image or by utilising the "show similar" feature on existing images – helping accurately match specific locations, signs, movements and objects as well as unique patterns or designs in tattoos, wallpapers, graffiti or clothes – all in a matter of seconds.
Another feature is Detego Analyse AI+'s rapid AI transcription functionality which accurately transcribes and indexes words from a wide range of audio and video files, including voice notes, voicemails, video messages, and social posts and stories, recording transcription speeds well over 1,000 words per minute. This, in turn, helps eliminate the need to manually review hours of audio/video recordings and helps investigators identify investigations-related data by using advanced text and keyword-matching capabilities on the data indexed from any audio and video files.
Cross-border/international investigations are also strengthened with the new AI-powered translation capabilities. In addition to the offline document translation capabilities from over 230 languages to English through Detego Analyse, Analyse AI+ allows investigators to translate and transcribe audio/video content from over 50 languages, including Arabic, Swahili and Russian, to English in real time. This new feature will play a key role in enabling investigators to efficiently analyse and extract critical information that might go unnoticed due to limited access to translation capabilities.
Analyse AI+ allows investigators to uncover hidden files using enhanced compound file steganography, delivers improved evidence management features and provides users with enhanced tag management capabilities for better organisation and control of evidence. Users can now save filters to specific exhibits or make them available across all exhibits, ensuring seamless and consistent filtering across investigations.
The new release also introduces various enhancements, including optimised video frame processing, improved support for GrayKey extractions, and more significant support for MSAB imports stemming from the technological partnership with MSAB that's gone from strength to strength.
"We are really thrilled to launch Analyse AI+. With several global technology patents for solutions including Ballistic Imager and Field Triage, we've demonstrated our commitment to delivering innovative technology that helps investigators combat crime more effectively, and the release of Analyse AI+ is no different. This release bears testament to our ability to work closely with our customers and experts within the digital forensics community to develop new tools to help overcome their investigative challenges," says Andy Lister, managing director of Detego Global.
Earlier this year, the previous version of Detego Analyse was selected as a finalist for the UK's Security and Policing Innovation Award for its application of AI technology, ease of use and ability to automate workflows to deliver greater productivity.
"While the unique technology that goes into the solution is worth thousands of dollars, Detego Analyse AI+ will remain one of the few comprehensive digital forensic analytical tools provided free of charge. Any investigator purchasing the company's coveted data extraction tools will get free access to Detego Analyse AI+," adds Lister.
"These tools include Ballistic Imager, the world's fastest forensic imaging tool; Field Triage, which delivers fast yet accurate triage; Media Acquisition, which enables the simultaneous analysis and acquisition of data from multiple sources; and Detego MD, the mobile forensic tool powered by GMD SOFT that provides insights from 10,000s of phone models, apps, smart devices and more."