CYPHER Learning introduces AI 360 for course creation
Fri, 3rd Nov 2023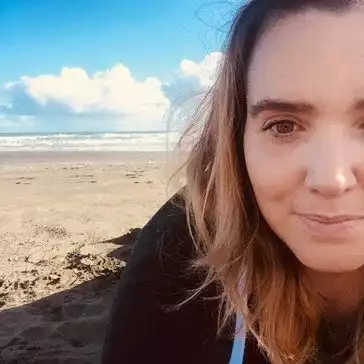 By Shannon Williams, Journalist
Education technology company CYPHER Learning has announced the introduction of AI 360 with CYPHER copilot, an AI-powered suite designed to streamline and accelerate the creation and delivery of personalised courses for schools and businesses. The advanced capabilities of this system will facilitate the creation of engaging content at a rapid pace, thus transforming the historically cumbersome process of personalised learning.
AI 360 with CYPHER Copilot builds on the success of CYPHER's Copilot course-builder assistant, aiming to become the world's first platform unifying content development and delivery. Its design leverages advancing AI technology to create a new standard for efficient and effective personalised learning. The tool integrates naturally into teachers and trainers' workflows, enabling them to utilise the advanced capabilities without requiring AI expertise.
According to CYPHER Learning's CEO, Graham Glass, "Skills requirements are evolving rapidly. Staying ahead of these changes is an uphill battle for businesses and educational institutes alike. AI 360 addresses these challenges, taking learning and development further into the 21st century."
The AI 360 with CYPHER Copilot offers a range of features to create modern learning experiences, addressing both skills and resources gaps. Users can upload their own resources or select third-party content to create tailored courses aligning with their unique educational or corporate goals. Existing courses can be updated and enhanced with competencies, gamification, assessments, or refreshing content. The AI-driven graphics, media, and voice synthesis offered by the CYPHER Copilot, provides a level of convenience and creativity that's unmatched in the industry.
Glass further elaborated on these points, stating, "Building and delivering quality, impactful courses has always taken time, resources, and headspace – all in short demand in today's fast-paced world. With AI 360, businesses and schools can create timely, relevant, and engaging courses at speed while making personalized learning a reality."
The launch has been endorsed by users such as Michelle Johnson, Training and Support Manager at Served With Honor, who commented, "This tool will give me back countless hours to grow and develop our organisation."
Early adopters have reacted positively to the AI 360 with CYPHER Copilot offering. During product evaluation surveys, 77% of customers created new courses at a unit cost of less than $1,000, compared to 32% before implementation. Over four-fifths (83%) reported delivering course content in less than a month, a stark increase from the 14% before the system's use. Furthermore, 82% felt capable of updating courses at least annually, compared to just 53% before implementation.
Including a testimonial, Kristi Szilak, Associate Director of Educational Programs at Northwest University, said, "Copilot is a game changer. My creativity in course offerings was transformed. I can use Copilot in aspects of marketing, branding, and new content creation I never thought possible for us without dramatically expanding our staffing model."