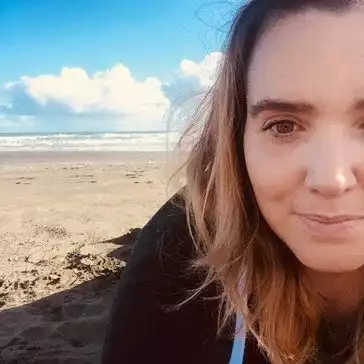 By Shannon Williams, Journalist
Concentric AI has announced that its Semantic Intelligence DSPM solution now offers data lineage functionality for organisations to better protect their data, making it the first DSPM solution to deliver this differentiated capability.
As a result of the update to Concentric AI's Semantic Intelligence, organisations can now make better business decisions around securing their data by understanding datas entire journey with a clear and comprehensive view of how it is sourced, processed, modified, entitled, and consumed.
"Concentric AI's new data lineage functionality allows organisations to trace the lineage of a particular file or data record and discover how it has travelled through the enterprise with all the appropriate modifications, ensuring that organisations have a clear understanding of their data's possible risk," says Karthik Krishnan, Founder and CEO, Concentric AI.
"Organisations came to us to develop this functionality the first of its kind in a DSPM solution and we are pleased to rapidly respond and deliver on these industry requirements. Our partners are also now better equipped to meet their customers demands for this robust functionality," he says.
"While data lineage exists in the industry from other classes of products, Concentric AI's new functionality is differentiated by leveraging large language models (LLMs) and semantic analysis to identify near duplicates of data records (such as 30 different versions of a redlined contract), where they are located, how they have proliferated across the organisation from first record to the latest, and who has and had access to them to better protect sensitive data. This is unique and a capability that is unriva'led in the industry today."
Advantages of data lineage delivered in a DSPM solution include being able to identify all versions of similar sensitive data across the organisations data repositories, as well as remediating risk to that information from inappropriate entitlements, wrong permissioning, and unauthorised access. In addition, data lineage can help enterprises move redundant and obsolete data to secondary storage for effective data management.
Data lineage allows organisations to understand how data flows across their environment and who has access and has accessed it, in order to address risks associated with inappropriate access, inaccurate entitlements and risky sharing, as well as ensure effective data management.
Organisations can make better business decisions from data protection to data management by understanding datas entire journey and identifying redundant processes or changes that might affect risk to sensitive data. In the event of a data breach, understanding data lineage can help organisations quickly identify the source of the breach and the affected data, accelerate response time, and improve damage control.
"Many industries and organisations are subject to strict data regulations such as GDPR (the General Data Protection Regulation) and CCPA (the California Consumer Privacy Act)," says Krishnan.
"Data lineage helps organisations demonstrate compliance by showing regulators how data is handled, processed and stored. It also creates an audit trail, making it easier for reporting around regulatory inquiries and audits."
Concentric AI's Semantic Intelligence DSPM solution scans organizations data, detects sensitive or business critical content, identifies the most appropriate classification category, and automatically tags the data.
Concentric AI uses artificial intelligence (AI) to improve discovery and classification accuracy and efficiency to avoid endless regex rules and inaccurate end user labelling. In addition, Concentric AI can monitor and autonomously identify risk to financial and other data from inappropriate permissioning, wrong entitlements, risky sharing, and unauthorised access.
It can automatically remediate permissions and sharing issues or leverage other security solutions and cloud APIs to quickly and continuously protect exposed data.
Concentric AI's Semantic Intelligence automates unstructured and structured data security using deep learning to categorise data, uncover business criticality and reduce risk. Its Risk Distance analysis technology uses the baseline security practices observed for each data category to spot security anomalies in individual files.
It compares documents of the same type to identify risk from oversharing, third-party access, wrong location, or misclassification. Organisations benefit from the expertise of content owners without intrusive classification mandates, with no rules, regex, or policy maintenance needed.