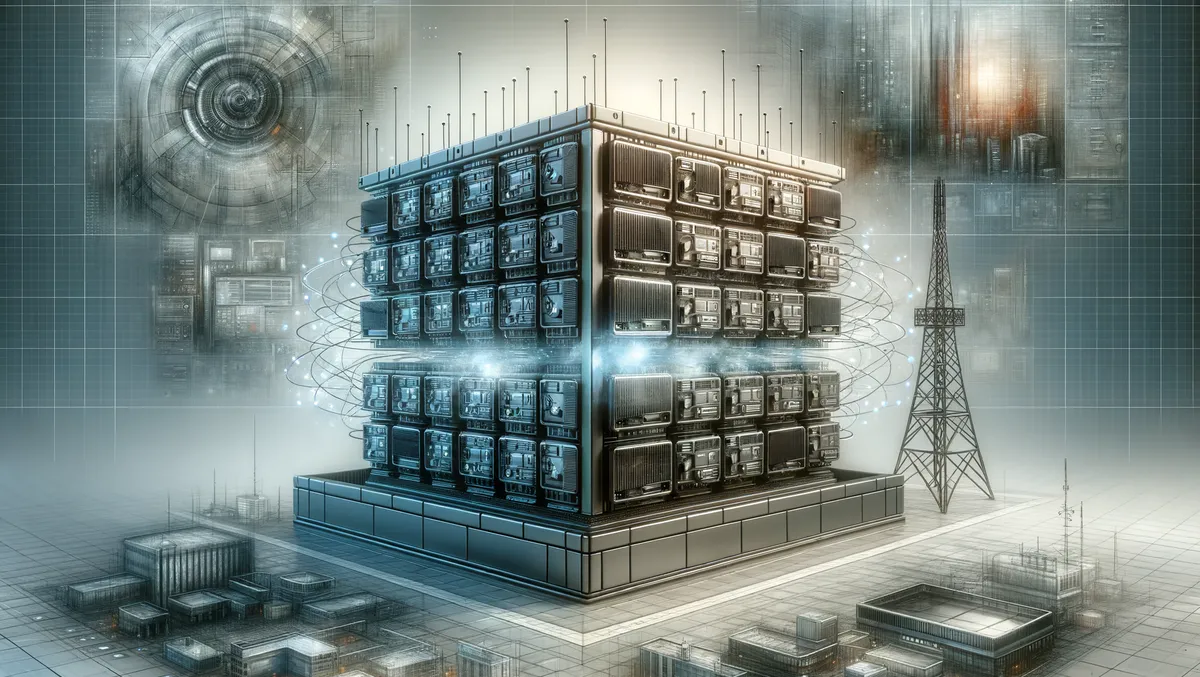 Canonical unveils MicroCloud for swift, secure cloud deployment
Wed, 15th Nov 2023
By Tom Raynel, Managing Editor
Canonical, a frontrunner in cloud computing, has announced the launch of MicroCloud, a solution aimed at streamlining and automating the processes of deployment, operation, and upgrading. The innovation will enable businesses to optimise resources and establish a functional cloud swiftly.
MicroClouds present a fresh category of small, secure, and repeatable deployable clusters crafted to scale. Adoption of these new entities is increasing rapidly in on-demand edge computing. This novel solution can provide over-the-air updates, thus allowing companies to utilise uniform infrastructure services across on-premise, remote office, and factory locations. MicroCloud is available via Canonical's Ubuntu Pro subscription, offering a cost-effective, fully supported open-source cloud infrastructure for any industry, including industrial, telco, retail, banking, among others.
The London-based firm revealed the general availability of MicroCloud, an open-source cloud solution that forms part of Canonical's expanding cloud infrastructure portfolio today. MicroCloud is engineered specifically for scalable clusters and edge deployments for all types of enterprises. It is created with simplicity, security, and automation at the forefront, significantly reducing the time and effort required for both deployment and maintenance. As part of Canonical's Ubuntu Pro subscription, enterprise support for MicroCloud is offered, with various support tiers available, and priced per node.
MicroClouds are optimised for reliable and repeatable remote deployments. With a single command, the orchestration and clustering of multiple components are initiated with minimal user involvement, leading to a fully operational cloud within minutes. This streamlined deployment notably reduces the entry barrier, making a production-grade cloud accessible to everyone.
Highlighting the role of cloud computing in modern industrial transformations, Juan Manuel Ventura, Head of Architectures & Technologies at Spindox, said, "Our mission is to provide our customers with the most effective ways to innovate and bring value; having a complexity-free cloud infrastructure is one important piece of that puzzle. With MicroCloud, the focus shifts away from struggling with cloud operations to solving real business challenges".
Apart from swift deployment, MicroCloud prioritises security and ease of maintenance. All MicroCloud components are constructed with strict confinement for heightened security, with over-the-air transactional updates that safeguard data and automatically roll back on errors. Upgrades to newer versions are managed automatically and without downtime, with the mechanisms to hold or schedule them as required.
Cedric Gegout, VP of Product at Canonical, emphasised the need for a shift in infrastructure. He stated, "As data becomes more distributed, the infrastructure has to follow. Cloud computing is now distributed, spanning across data centres, far and near edge computing appliances. MicroCloud is our answer to that, delivering a simpler, more prescriptive cloud experience that makes zero-ops a reality for many Industries".
MicroCloud's lean architecture makes it usable on both commodity and high-end hardware, with options to further reduce its footprint depending on workload needs. With Canonical's Ubuntu Pro + Support subscription, MicroCloud users can benefit from an enterprise-grade open source cloud solution, that is entirely supported and economically advantageous.