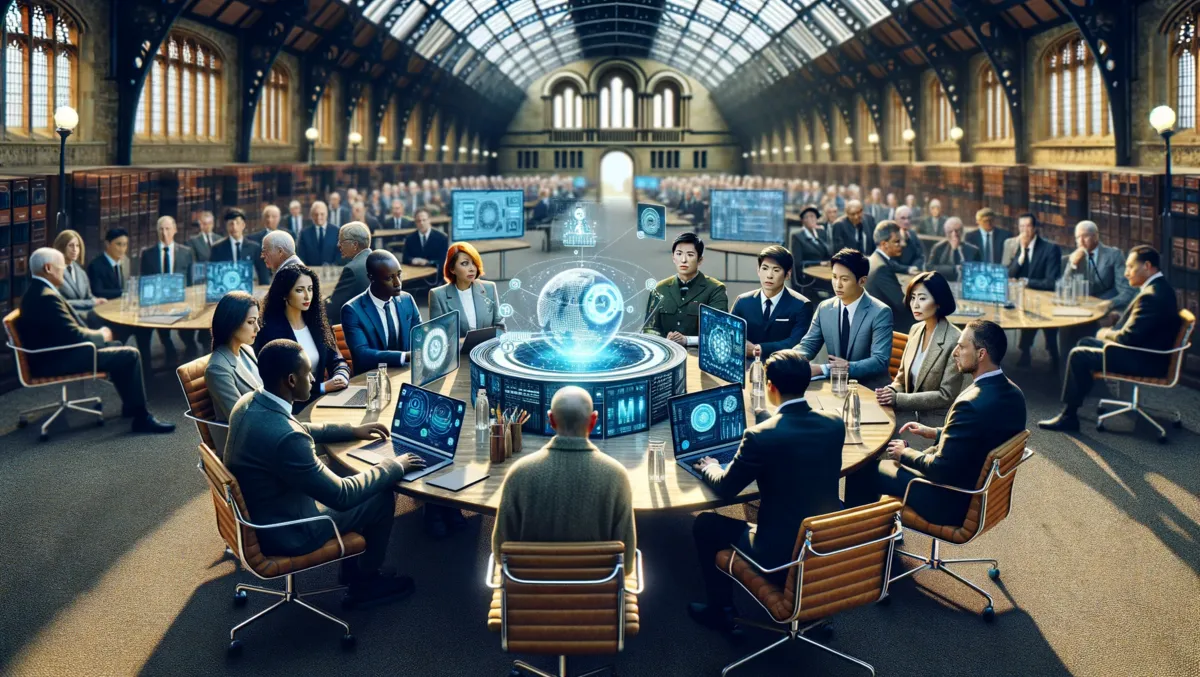 Bletchley Park AI summit highlights global threat & essential safety strategy
The recent AI Safety Summit at Bletchley Park revealed fears about artificial intelligence (AI) being one of the most significant threats to humanity, possibly capable of eradicating human existence. The summit brought together politicians, executives, and thinkers to discuss the future of AI and create a safety roadmap.
The Prime Minister, Rishi Sunak, has labelled the summit a diplomatic breakthrough, with the development of an international declaration that recognises the need to address emerging technology's risks and fears. This includes a multilateral agreement to test advanced AI models.
In attendance were high-profile figures such as Kamala Harris, the US vice president, Ursula von der Leyen, President of the European Commission, and Elon Musk, along with award-winning computer scientists and executives from leading AI companies.
On the second day, the summit confirmed United Nations support for an AI expert panel, similar to the Intergovernmental Panel on Climate Change. Major tech companies also agreed to cooperate with governments in testing advanced AI models. Plans for the second AI Safety Summit, due to be held in France in 2024, have also been confirmed.
Sachin Agrawal, the UK Managing Director at Zoho Corporation, stressed that the summit rightly focused on discussing AI's potential threat and emphasised the need for a global strategy. Highlighting the role of collaboration between government, industry, technology experts, and academia, Agrawal said: "The safe and trustworthy roll-out of AI should involve collaboration... to address potential negative use cases and present more positive use cases of the technology."
Agrawal believes businesses can reap significant benefits from AI, such as improved efficiencies and enhanced customer experiences. However, these benefits require a conscientious approach that safeguards customer data and builds trust. Agrawal emphasised the importance of training and educating staff and the need to incorporate safeguards that protect customer data.
Oseloka Obiora, CTO at RiverSafe, shares similar concerns about AI safety, particularly in the cybersecurity sector. He welcomed the involvement of politicians, executives, and academics in addressing these issues and reaffirmed the need for continued focus on AI development to implement protective protocols. Obiora stated: "For business benefits to be capitalised upon, AI models must be scrutinised, allowing robust and carefully thought out cybersecurity measures to be developed."
In a similar vein, Dr Yi Ding, Assistant Professor of Information Systems at the Gillmore Centre for Financial Technology at WBS, also underlined the importance of collaborations between government, industry, and academic research centres to capitalise on AI safely and effectively. Referring to the AI Safety Summit, he stated that bringing together global AI experts had positively impacted the development of AI and strengthened the UK's position in this field.
The Bletchley Park summit marks an initial step in developing safe and ethical AI, calling for continued focus on a global, collaborative approach to this innovative technology.