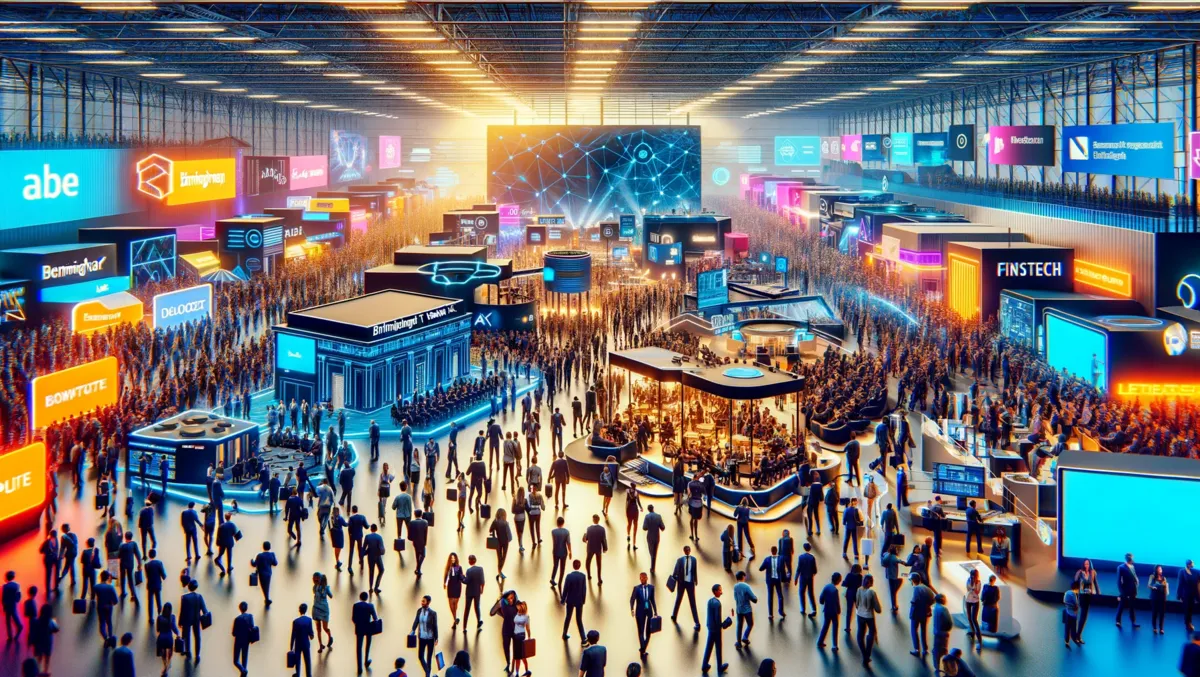 Birmingham Tech Week 2023: Full schedule revealed with line-up
Sat, 14th Oct 2023
By Sean Mitchell, Publisher
The full schedule for Birmingham Tech Week 2023, the UK's largest regional tech festival, has finally been unveiled. Set to take place from the 16th to the 20th of October, the event boasts a line-up of esteemed speakers that include Ian Stuart, CEO of HSBC UK; Andy Street, Mayor of the West Midlands; Paul Scully MP, Minister for London; and Henrietta Brealey, CEO of the Greater Birmingham Chambers of Commerce.
Anticipation is palpable, as about 7,500 people are estimated to converge at the venue over those five days. The event begins with a bang with the Tech Leadership Breakfast that has been sponsored by HSBC. This will be a panel discussion involving the likes of Andy Street, Paul Scully MP, Carolyn Dawson OBE, CEO of Founders Forum, and Ian Stuart, CEO at HSBC UK. Later in the week, speakers from leading organisations such as Amazon, Microsoft, Accenture, IBM, and Jaguar Land Rover will be featured.
Those attending the event will expect to be privy to exclusive regional tech scoops and announcements including TechUK's Local Digital Capital Index. Also, Birmingham Tech Week will have a host of side events that showcase the region's innovative minds. Attendees who have a keen interest in the importance of data for the real estate sector will have their curiosity satisfied at Supertech's dedicated fringe event, in partnership with The Real Estate Data (RED) Foundation on Tuesday.
The wealth of activities isn't limited to real-estate aficionados; fintech fans are in for an exciting time as well at BNP Paribas Personal Finance's Wednesday fringe event known as 'live connector'. This is an innovative ideas exchange session targeting AI businesses, in partnership with SuperTech.
From HealthTech to Future Mobility tech and others, national and international businesses and investors seeking to settle in the West Midlands would likely find the region particularly attractive after exposure to the West Midlands Growth Company's fringe events. One of the notable events to consider is the exploration of the region's 5G capabilities at the University of Wolverhampton.
The highlight of the closing day will be the Black-Tie Dinner & Tech Awards with the presence of an estimated 1,000 tech experts and digital leaders, to recognise extraordinary contributions to the tech ecosystem in the West Midlands. The founder and CEO of TechWM, Yiannis Maos MBE, shared his excitement about the forthcoming event, saying, "I'm particularly looking forward to the Leadership Breakfast on Monday; we have so many brilliant tech minds lined up to share their insights, as well as some really exciting announcements to make."
Birmingham Tech Week has expanded annually by 20% since its inception in 2019, featuring presentations and contributions from some of the West Midlands' top innovators and entrepreneurs. Prospective attendees can now register their interest to attend both the main and fringe events at Birmingham Tech Week 2023.