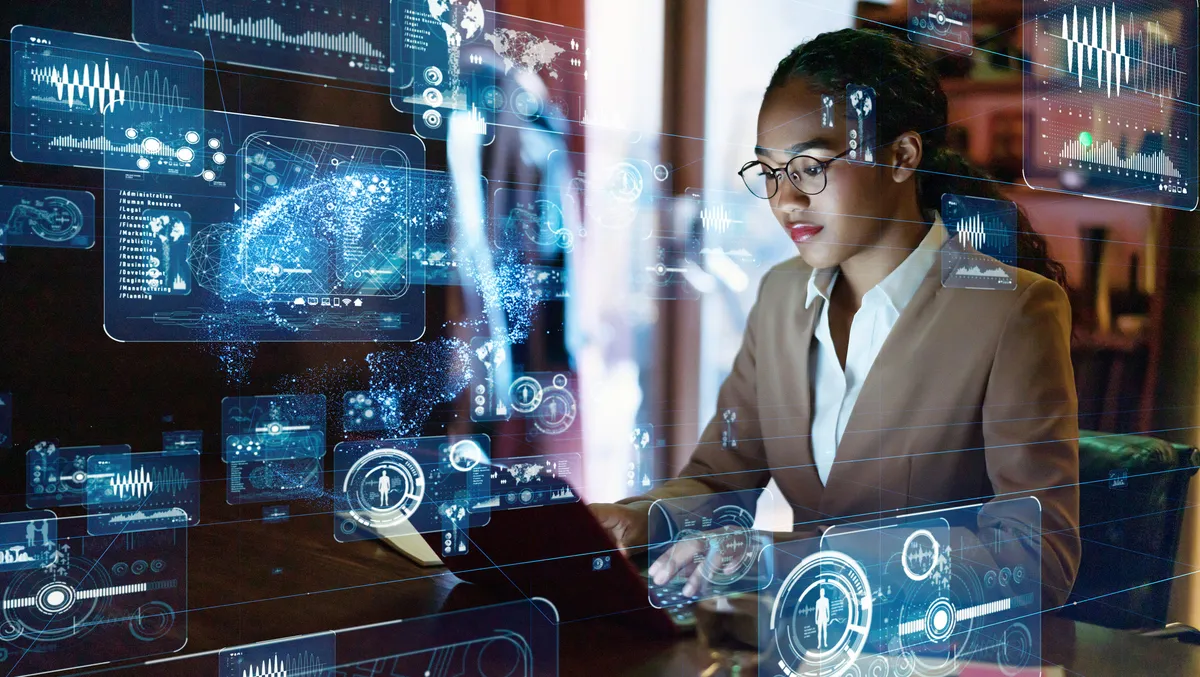 Beyond digital transformation: Why connected enterprises will always win more customers
As enterprises forge a path through always-changing business environments, they have embraced digital technologies to enhance their ability to grow. They have tested and integrated new technologies into an ever-increasing repertoire of platforms and tools.
But is going digital the same as being a connected enterprise? The answer is no: While the digital enterprise has undoubtedly come a long way, it's still tied down with siloed functions, legacy processes, and poor data visibility.
A connected enterprise uses its digital tools to overcome these challenges and create an organisation that's more responsive to employee and customer needs, ultimately making the enterprise more competitive.
Charting the evolution of business technology
To understand why adopting digital technologies doesn't always lead to connected enterprises, it's important to look at how digitalisation has happened at many enterprises. When digital business technologies first took off, they were often specialised products. Organisations would implement a particular digital tool to improve a specific function.
A classic example of this situation is the often-siloed approach to marketing and sales departments. While marketing reps might have a state-of-the-art email data analysis platform to help better understand the customer mindset, sales often have the most up-to-date information on customer priorities within their CRM tools. Both data sets can be used to drive better outcomes in either department, but a lack of operational foresight and poor technology integrations often conspire to prevent this. Research shows that over 40% of marketing and sales personnel say that the lack of shared data on potential customers was one of their biggest challenges.
As the SaaS revolution triggered a massive move to the cloud, the new tech had to be integrated into older platforms to drive higher efficiency gains. Enterprises still held back even when it became evident that the cloud offered the flexibility and agility needed to build an advantage. Of course, many organisations couldn't simply rip out their on-premise hardware and make a wholesale shift to cloud-based systems - that would negate years of IT investment and cause far too much disruption within their existing processes. So they adopted the cloud in fits and starts, choosing the optimal vendors for each function and implementing technologies as needed. Then, the pandemic struck and provoked another round of transformation - one where companies scrambled to retool and adapt to remote workforces, hastily patching gaps in their infrastructure with point solutions.
Today, 84% of digital transformation projects are estimated to fail, demonstrating the gaps in technology implementation. Enterprises depend on a motley assortment of tools, programming languages, and systems. Legacy processes operate side by side with cutting-edge digital technologies. And cross-functional teams are hampered by an inability to quickly and effectively share relevant data.
Enter the connected enterprise
To create meaningful competitive advantages in a market that moves at the speed of digital, enterprise evolution is required. Achieving this shift means automating tedious workloads, building a hybrid human and AI workforce, creating efficient feedback loops, reconfiguring value chains to act as intelligent value networks, and creating unprecedented data visibility. For enterprises that have successfully jumped the gap from just digital to truly connected, the returns have been significant – Royal Philips, for example, has seen incremental savings of over $16 million in under three years. Openreach has eliminated process documentation by 90% and reduced its average handling time for customer requests by three times. And Mars Inc. cut inventory traceability from four days to two hours, vastly mitigating the impact of product recalls.
Improved business models: Replacing linear value chains with value networks has accelerated the pace of collaborations and product innovation. Within a value network connected in real-time, every stakeholder can see exactly how different parts of the ecosystem interact and how they impact the customer experience. This single-pane view means that business leaders better understand how processes can be improved to create more economic leverage. A great example is how fintech companies are partnering with regional banks to reach unbanked communities with easy-to-onboard, purely digital offerings. Another example is how auto insurance companies are using edge device data from car manufacturers to create pay-as-you-go pricing models for their policies.
Enhanced resilience and customer experience: During the pandemic, thousands of businesses were shut down, and millions of individuals lost their jobs, with many turning to banks for assistance. A leading financial company in the U.S. deployed an automated data extraction program to deal with the incoming tsunami of loan requests. By automating many of their administrative workloads and using AI to create accurate profiles of loan-seekers, bank staff could focus on critical decision-making activities instead of being bogged down with red tape. As a result, the bank's customer experience was minimally impacted during one of the largest global disasters of the century.
Augmented process efficiency and productivity: One of the largest telecom conglomerates in the world had a real efficiency problem. A full 25% of its procurement teams' time was lost to contract analysis. Senior company executives were spending over two hours reviewing and creating counterproposals for each contract. The solution? Using computer vision, and AI and machine learning to create an automated process for contract review. Its new systems extract the information from a contract, flag down clause-specific risks, create an easy-to-read summary, and display all data on a shared dashboard. Today, it takes employees only 15 minutes to review a single contract, increasing productivity by nine times.
Is your enterprise connected yet?
As may be evident, the "connected enterprise" isn't just a buzzword for a new layer of technologies. It represents a fundamental shift in the way organisations operate - both in creating value for their stakeholders and driving business growth. Have you already laid the foundation to build a connected enterprise at your organisation? A simple checklist can help.
Have you digitised data extraction from documents, processes, customer experience markers, and other sources of information?
Are all your stakeholders plugged in and connected to relevant aspects of your customer journey?
Do they have access to real-time data that can be exchanged across your value networks?
Do your AI tools augment the potential of your human workforce with real-time insights?
Do you have continuous feedback loops integrated with machine learning to automate process efficiency gains?
If you answered no to any of these questions, you still have ground to cover toward building a connected enterprise. Finding the right platform provider and IT vendor will help. A great technology partner will work with you to explore data sources that can yield powerful insights, identify cross-functional communication gaps, discover AI-driven automation opportunities, and break down data silos. These changes are all essential to the connected enterprise transformation and, perhaps, to the very survival of the contemporary business.