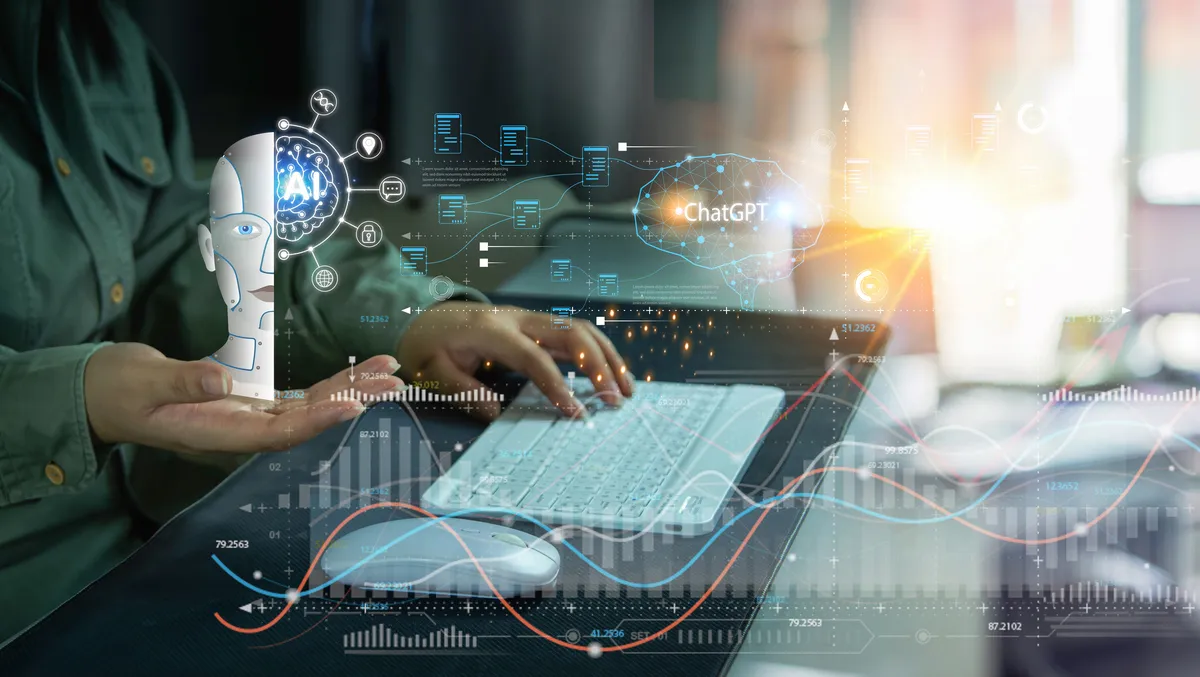 Alibaba unveils AI image generation model Tongyi Wanxiang
Alibaba Cloud, the digital technology and intelligence backbone of Alibaba Group, has unveiled its latest AI image generation model, Tongyi Wanxiang ('Wanxiang' means 'tens of thousands of images'), at the World Artificial Intelligence Conference 2023. The "cutting-edge" generative AI model is now available for enterprise customers in China for beta testing.
In addition, the company announced the launch of ModelScopeGPT, a versatile framework designed to assist users in accomplishing complex and specialised AI tasks across language, vision, and speech domains by leveraging various AI models on ModelScope. ModelScope is an open-source Model-as-a-Service (MaaS) platform introduced by Alibaba Cloud last year, featuring over 900 AI models.
"Tongyi Wanxiang represents another significant milestone in our pursuit of advanced generative AI models as we continue to explore paradigm-shifting technologies that empower businesses and communities to unleash greater creativity and productivity," says Jingren Zhou, CTO of Alibaba Cloud Intelligence.
"With the release of Tongyi Wanxiang, high-quality generative AI imagery will become more accessible, facilitating the development of innovative AI art and creative expressions for businesses across a wide range of sectors, including e-commerce, gaming, design and advertising."
The generative AI model is adept at handling various tasks, responding to text prompts in Chinese and English to generate detailed images in various styles, encompassing watercolours, oil and Chinese painting animation, sketch, flat illustration, and 3D cartoons. Moreover, the model can transform any image into a new one with a similar style and stylise images through style transfer, which preserves the content of the original image while applying the visual style of another picture.
The model leverages multilingual materials for enhanced training and is powered by Alibaba Cloud's trailblazing technologies in knowledge arrangement, visual AI and natural language processing (NLP). It boasts a robust semantic comprehension capability, generating more accurate and contextually relevant images.
Additionally, optimising the high-resolution diffusion process based on the signal-to-noise ratio allows the model to balance composition accuracy and detail sharpness while enhancing its ability to generate high-contrast, visually stunning images with clean backgrounds.
Tongyi Wanxiang was developed using Composer, Alibaba Cloud's proprietary large model that enables greater control over the final image output, such as spatial layout and palette, while maintaining image synthesis quality and creativity.
Alibaba Cloud also unveiled ModelScopeGPT, a framework designed to harness the power of Large Language Models (LLMs) available on the platform.
ModelScopeGPT will use LLMs as a controller to connect an extensive array of domain-specific expert models in the ModelScope open-source community. Built within the rich Model-as-a-Service ecosystem, ModelScopeGPT leverages the AI capabilities offered on Alibaba Cloud. Enterprises and developers can leverage ModelScopeGPT for free to access and execute the best-suited models for performing sophisticated AI tasks based on users' requests, such as developing multilingual videos.
Alibaba Cloud launched its LLM named Tongyi Qianwen in April, and it plans to integrate the LLM across Alibaba's various businesses to improve the user experience soon. The company's customers and developers will also have access to the model to create customised AI features cost-effectively. Since the model's launch, over 300,000 beta testing requests have been received from enterprises from various sectors, including fintech, electronics, transport, fashion and dairy.
Tongyi Qianwen has also been integrated into Alibaba Cloud's intelligent assistant, Tingwu, enabling the assistant to comprehend and analyse multimedia content with high accuracy and efficiency. Over 360,000 users have accessed the AI-powered assistant since its launch.
ModelScope also hosted its first-ever AI Hackathon in China to facilitate the industrial applications of AI models, with cash prize awards and funding opportunities from leading venture capital firms as incentives.
From over 300 participating teams, 56 teams made it to the final round. Participants competed for the grand prize on two tracks. One is to innovate upon a large language model to solve a real-life problem. The second is to leverage existing pre-trained models to complete an assigned task, such as text-to-image generation, or to build an LLM-powered autonomous agent to utilise the suitable models for specific tasks.
"By hosting competitions and other community events, we want to engage with more developers and entrepreneurs, and to encourage them to bring their ideas to life, unlock productivity, and create more versatile AI tools that transform and shape the future of our industries," notes Zhou.