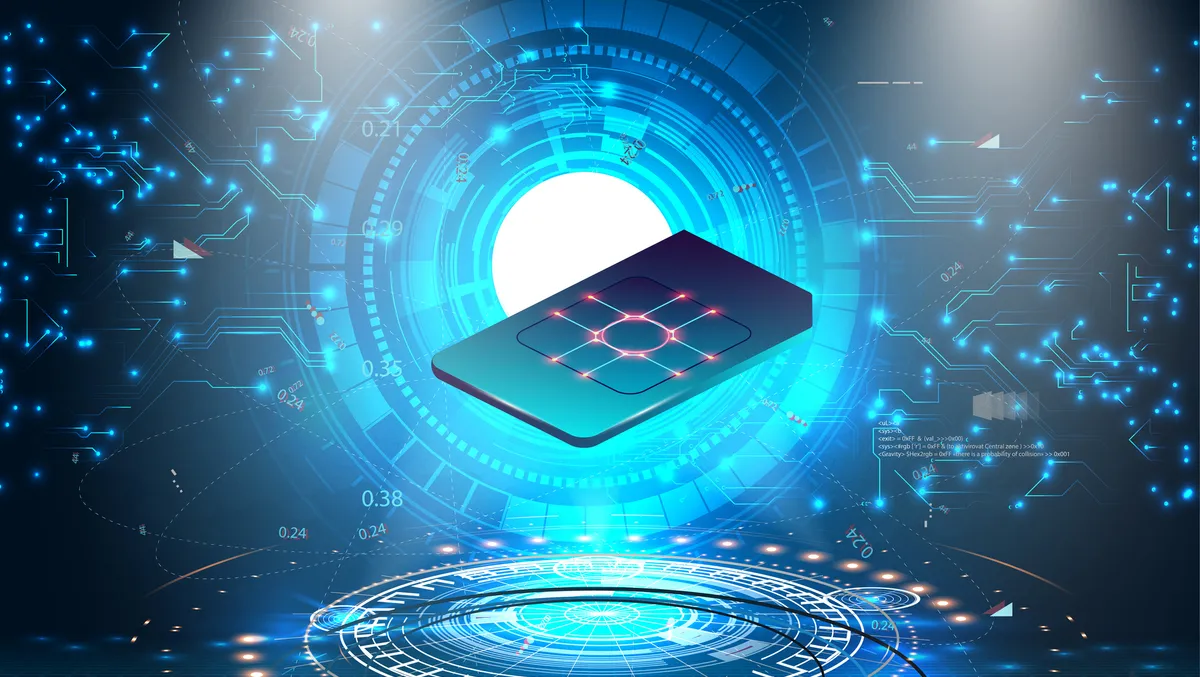 2022's eSIM downloads up 135%: Trusted Connectivity Alliance
Exclusive market monitoring figures released by Trusted Connectivity Alliance (TCA) reveal significant growth in the global adoption of eSIM technology in 2022.
Data shows that consumer and M2M eSIM profile downloads collectively increased by 135% in 2022 as stakeholders realised the benefits of flexible connectivity, advanced security and end-to-end digitalisation.
Increased adoption coincided with the growing deployment of eSIM-enabled devices to maintain ongoing momentum for eSIM shipment volumes.
Shipments reported by TCA members increased by 13% year-on-year to reach 382 million units, with TCA also estimating the total available market in 2022 at 427 million units. Increasing eSIM adoption across the consumer sector reflected the launch of major eSIM-only smartphone models in 2022.
Industrial and M2M use cases also remain fundamental in promoting eSIM adoption. For example, TCA member data showed that M2M eSIM profile downloads increased by 148% as organisations across sectors such as automotive and utilities continued to leverage the capabilities of eSIM technology.
Regional data also demonstrates that the overall growth in eSIM profile downloads was predominantly driven by the US market, followed by Western Europe.
Growth in consumer adoption was supported by ongoing solid investment in eSIM subscription manager (SM) platforms, which enable the remote provisioning and lifecycle management of eSIMs. As a result, the number of deployed consumer eSIM SM platforms rose by 29% in 2022, with mobile operators increasingly moving to deliver increased value through seamless onboarding and activation, fully digitalised experiences and increased personalisation.
"The latest TCA eSIM market data clearly demonstrates that the transformative potential of eSIM technology is now being realised at scale across consumer, M2M and industrial sectors," comments Claus Dietze, chair of the TCA board. "eSIM provides a foundation for innovation for today's digital world, cutting through complexity to deliver simplified global connectivity and advanced security, while also supporting greener supply chains and the development of more advanced, powerful devices."
"Yet as the eSIM market grows, so too does the commercial and reputational impact of market fragmentation and interoperability challenges. As an organisation that counts the leading eSIM hardware and service providers among our membership, TCA is committed to working with stakeholders and partners from across the industry to directly shape the evolution of the technology through enabling specifications and programmes."
Key initiatives include the TCA eSIM interoperability service, delivered by COMPRION, which enables operators to proactively test that their eSIM profiles are compatible with a wide range of commercially available devices before deployment. TCA also continues to evolve and enhance the interoperable profile package specification, which supports the consistent remote loading of mobile subscriptions onto eSIMs across deployed devices and is used in every eSIM deployed in the field.
In addition, the organisation has contributed extensively to the development of GSMA's eSIM for IoT specifications.
TCA's market monitoring tracks deployments of the recommended 5G SIM/eSIM, which promotes the highest levels of security, privacy and functionality in 5G networks to maximise operator investments and support key 5G use cases.
TCA estimates that total deployments of the recommended 5G SIM/eSIM in 5G networks grew by 77% to 242 million units in 2022 as the global rollout accelerated and operators increasingly deployed or prepared to migrate to 5G stand-alone networks (5G SA).
TCA also estimates that the total available market for SIM (excluding eSIM) was 4.1 billion units in 2022, reflecting the impact of ongoing supply chain and geopolitical pressures.